Table Tennis Predictions and Betting Tips for Tuesday, November 3, 2020

The table tennis action continues with plenty of tournaments scheduled for Tuesday, November 3. People in the USA will be voting for a president, but those in Easter Europe will be playing lots of table tennis!
I share details about all the events offered by the top online sportsbooks and then move on to my predictions and table tennis betting picks for today. They are based on the latest odds and my analysis.
If you want to share your recommended bets, don't hesitate to use the comment section below.
Today's Table Tennis Matches
Let's take a look at all table tennis tournaments that are expected to take place today and can be found at most betting sites.
Moscow Liga Pro, Russia
The biggest amateur league in Russia returns with plenty of mini-tournaments, based on the players' ratings. There are more than 30 fixtures in the Moscow Liga Pro today, including the following.
Ivan Afanasev vs. Nikita Lyfenko
Konstantin Simonov vs. Oleg Manuylov
Nikita Kurilchik vs. Aleksandr Libatskii
Setka Cup, Ukraine
The Ukrainian Setka Cup includes a number of daily events for both men and women. Here are some of the more interesting matches on Tuesday.
Artem Tkachenko vs. Oleksandr Mytsyk
Yevhen Kyi vs. Serhii Tkachev
Andrii Melchenko vs. Maksym Mrykh
Mariia Osypenko vs. Yana Mikhailyk
TT Cup, Ukraine
The other Ukrainian table tennis competition today is the TT Cup. The tournament includes more than 30 encounters and the following stand out.
Dmytro Belanchyk vs. Oleksandr Hubarev
Petro Tsolik vs. Nazarii Sydorak
Alexey Gamyanin vs. Vadym Paukov
TT Star Series, Czech Republic
The last notable competition is the Czech TT Star Series. Here are some of the matches that will be played today.
Michal Bankosz vs. Tomas Martinko
Martin Olejnik vs. Joseph Core
Luke Savill vs. Andriy Sitak
Betting Picks and Predictions for November 3
I know that most of you are here for my predictions and table tennis betting picks for today, so it's time to deliver. The odds above are courtesy of my favorite online sportsbooks.
Pavlo Khakhamidi to beat Andrii Melchenko; +137
Roman Makarenko to beat Oleksandr Lykhytskyi; +175
Serhii Tkachev (-1.5) vs. Oleksandr Sulym; +120
I'm not sure why the price for Pavlo Khakhamidi to beat Andrii Melchenko is +137, but I'm taking it without a shadow of a doubt. Khakhamidi has a higher rating and has been in excellent form recently, while Melchenko has struggled in his past several tournaments. This is a coin toss at worst, so the price for the Khakhamidi is one of the top table tennis bets today.
Another underdog that has a solid shot at winning today is Roman Makarenko who faces Oleksandr Lykhytskyi. Both men have identical ratings and have been poor recently. They met just two days ago and it went to the wire, with Lykhytskyi barely winning by 3-2 sets. I expect another close clash, so the price of +175 for Makarenko to edge this one is way too high.
The last of my picks is a bit different. Serhii Tkachev has been flying recently and has a higher rating than Oleksandr Sulym, so getting +120 for the favorite to cover the -1.5 sets handicap looks like a good wager to me.
AUGUST
Sportsbook of the Month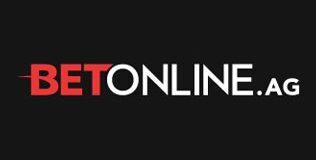 Welcome Bonus
50% up to $1,000
Read Review
Visit Site