Table Tennis Predictions and Betting Tips for Monday, November 2, 2020

The new week starts with a busy table tennis schedule. Plenty of tournaments are expected to take place on Monday, November 2. Most of them are in Eastern Europe, as you can see from the brief information I provide below.
This post also includes my predictions and table tennis picks for today. Each selection is based on my analysis and the odds of the leading betting sites on the market.
If you have your own recommended table tennis wagers, don't hesitate to use the comments section below and share your opinion.
Today's Table Tennis Matches
First thing's first, so let's take a look at the table tennis tournament available for betting on Monday, November 2.
Moscow Liga Pro, Russia
The popular Russian amateur organization Moscow Liga Pro features a bunch of mini-tournaments today. Here are some of the matches on the schedule.
Vladimir Zhulyabin vs. Miroslav Minkov
Mihail Cheklin vs. Vladimir Shirokov
Vladimir Safono vs. Sergei Ogai
Setka Cup, Ukraine
Another active competition is the Ukrainian Setka Cup that includes more than 30 matches for men and women combined. Let's explore some of them below.
Vitalii Vasko vs. Andrii Troian
Vladyslav Stukalov vs. Oleh Ilin
Oleh Stroilov vs. Igor Gatsenko
Ketryna Zhuchkova vs. Alisa Dubrova
TT Cup, Ukraine
The other tournament that takes place in Ukraine is the TT Cup. The competition will deliver a ton of fixtures today, including the following.
Pavlo Zaderei vs. Oleksiy Sapronov
Mykola Uchen vs. Tymur Kozenkov
Alexey Gamyanin vs. Vadym Paukov
TT Star Series, Czech Republic
Finally, we have the TT Star Series in the Czech Republic. The competition includes more than 20 clashes and here are the most exciting among them.
Luke Savill vs. Martin Olejnik
Kamil Dziadek vs. Joseph Core
Tomas Martinko vs. Andriy Sitak
Betting Picks and Predictions for November 2
It's time to move on to my table tennis predictions and betting picks for today. The odds you see above are courtesy of the best online sportsbooks.
Sergey Solomko to beat Evgeniy Yakymchuk; -120
Igor Gacenko to beat Konstantin Tsoy; -120
Konstantin Klimenko to beat Vitaliy Vasko; -120
The first clash I like is between Sergey Solomko and Evgeniy Yakymchuk. The two men have identical ratings in the Setka Cup, so the betting sites presume the clash between them is a coin toss. And yet, Solomko has been much better recently and should have the upper hand.
Another excellent bet would be to back Igor Gacenko versus Konstantin Tsoy. The latter has been abysmal lately and has lost most of his matches in the past two weeks or so. Gacenko is not exactly a juggernaut either, but he's been more consistent and -120 is high enough for me.
You can get the same odds for Konstantin Klimenko to beat Vitaliy Vasko and that's one of the top table tennis bets today, in my opinion. Klimenko has been decent in the past month or so, while his opponent has a win rate of under 50%.
AUGUST
Sportsbook of the Month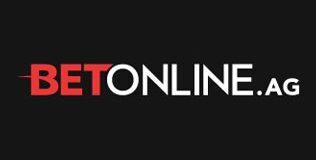 Welcome Bonus
50% up to $1,000
Read Review
Visit Site