Table Tennis Predictions and Betting Tips for Monday, October 26, 2020

The new week starts with a ton of action in various table tennis tournaments across Eastern Europe. More than 100 matches are on Monday's schedule and I explore the different competitions on October 26 in this post.
In the end, you can also find my predictions and best bets. They are based on my analysis of the players and the latest odds of the best betting sites online. If you have your own table tennis picks for today, don't hesitate to share them in the comments section.
Today's Table Tennis Games
Let's begin with Monday's table tennis competitions and what they can offer from a betting perspective.
Moscow Liga Pro, Russia
There are more than 30 fixtures from the Russian Liga pro today, so that's a lot of opportunities to place some wagers. Here are some of them.
Demik Ying vs. Vladimir Petrov
Vladimir Safonov vs. Evgeny Kalashnikov
Mihail Cheklin vs. Aleksandr Frolov
Setka Cup, Ukraine
The Ukrainian Setka Cup features matches in both the men's and the women's divisions. Let's take a look at some of them.
Viktor Volkovskyi vs. Andrii Troian
Andrii Lifanov vs. Yevhen Bielokon
Alisa Dubrova vs. Anastasiia Tyslyna
Hanna Babii vs. Hanna Helshtein
TT Cup, Ukraine
There is one more active competition in Ukraine and that's the TT Cup. Here are several interesting matches on the schedule for Monday.
Halyna Telna vs. Nataliia Khmilevska
Kiril Egorov vs. Vitalii Krivenko
Anton Veliiev vs. Denis Vakulenko
TT Star Series, Czech Republic
And finally, we have the TT Series from the Czech Republic. The event features plenty of matches on October 26, including the following.
Petr David vs. Vojtech Rozinek
Thomas Keinath vs. Ondrej Bajger
Dmitrij Prokopcov vs. Martin Olejnik
Betting Picks and Predictions for October 26
It's time to move on to my table tennis predictions and best bets for today. I've used the odds of the top-rated betting sites online for my Monday's picks.
Vitalii Kobets to beat Roman Yushko; +162
Dmytro Kunchurov to beat Konstiantyn Tsoi; -120
Hryhorii Kulishov to beat Taras Bonishchuk; -138
I'm not sure why the price for Vitalii Kobets to beat Roman Yushko is +162. Both men met recently and it was a close match that could've gone either way. Yushko won by 3-2 at the end of the day, but Kobets proved that he could beat the opponent, so the odds are more than enough for me to give it a shot here.
The second match today that looks tempting is between Dmytro Kunchurov and Konstiantyn Tsoi. The betting sites view this as a coin toss, but I don't agree. Kunchurov has a higher rating and has been much better recently, so a win in his favor makes the most sense to me.
Finally, I'm backing Hryhorii Kulishov to beat Taras Bonishchuk. The favorite has been stronger in the past several weeks and has more experience in the Setka Cup, so getting -138 looks like one of the top table tennis picks for today.
AUGUST
Sportsbook of the Month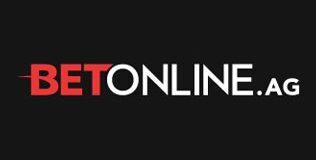 Welcome Bonus
50% up to $1,000
Read Review
Visit Site