SuperMassive vs. MAD Lions Betting Preview – LoL Worlds, September 29, 2020

I honestly can't believe how competitive the LoL Worlds 2020 Play-In has been. Many of the best squads have been struggling and barely stayed alive after the group stage and MAD Lions is an excellent example of that.
The Europeans started with a victory before losing three games and playing a tiebreaker to stay in the competition. The team now has to go through another clash against the Turkish SuperMassive that finished third in Group A.
I share my thoughts on what we saw by both sides in this SuperMassive vs. MAD Lions betting preview. The post also includes the latest odds, my prediction, and a free betting pick.
SuperMassive vs. MAD Lions Odds
The SuperMassive vs. MAD Lions odds of the top esports betting sites show that the Spanish side is still expected to progress, despite the bad performance so far. One of the reasons might be the best-of-five format that will be used in the next stage of the Play-In.
SuperMassive Team Analysis
One of the few teams that performed pretty much according to the expectations in the Play-Ins so far is SupperMassive Esports. The squad won two games and lost two, finishing third in the group.
It was a disappointing result given the fact they started with two victories, but the performance against MAD Lions was probably their best in the tournament. The opponent was crushed completely and the highlights from the game show that very clearly.
Most importantly, SuperMassive was able to completely shut down MAD's best player in the tournament. Humanoid has been the bright light for the Spaniards, but was nowhere to be seen in that game.
If the Turkish squad can do something similar in the knockouts, the favorite might be going home prematurely.
MAD Lions Team Analysis
I expected to see MAD Lions fighting against Team Liquid for the top spot in Group A of the LoL Worlds 2020 Play-In. The squad struggled badly instead and only managed to beat the underdog of the group INTZ, losing against everyone else.
Humanoid has been decent in the middle lane, but the rest of the team has failed to deliver. They will have another chance after the tiebreaker against INZT.
The main problem I see is that MAD Lions relies on a roster full of inexperienced players. We saw that the talent is there during the regular season, but performing at the biggest stage is something else. I feel that the pressure might've got into the rookies' heads and they simply haven't been anywhere near close to their best up to this point.
My SuperMassive vs. MAD Lions Betting Pick
I watched the first clash between these two sides and I simply don't have a choice here. SupperMassive completely outplayed MAD Lions and the odds for another victory in the Turkish side's favor are +155, so I'm going for it.
AUGUST
Sportsbook of the Month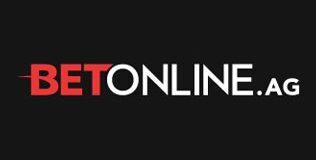 Welcome Bonus
50% up to $1,000
Read Review
Visit Site