Steve Cunningham vs. Frank Mir – April 17, 2021

If you're gambling on Jake Paul vs. Ben Askren this Saturday, the chances are you are at least aware of the undercard of that fight.
Of the best Paul vs. Askren undercard fights to wager on, betting on Steve Cunningham vs. Frank Mir is bound to be a popular choice. Thus, I'll be looking at the odds for Cunningham vs. Mir today and will also be breaking down the top bets in this intriguing boxing match.
Cunningham is a former IBF cruiserweight world champion that once put current WBC heavyweight king Tyson Fury on his back. Mir is a former UFC heavyweight champion with wins over the likes of Brock Lesnar, Big Nog, and Roy Nelson.
In addition to circling the best odds and top bets to target in this fight, there will also be room for my predictions and pick for Cunningham vs. Mir. So, if you're hoping to make money on this fight, keep reading, and I'll fill you in on what you need to know.
Who Wins Between Cunningham and Mir?
Steve Cunningham by KO/TKO
There are two high-caliber fighters in this bout, but only one top-class boxer.
And given this fight will be competed under boxing rules, it's an absolute no-brainer that Cunningham is best equipped to win.
Now, I'm confident that almost all the top bets for Cunningham vs. Mir should be geared towards the former IBF champion taking the spoils. And I'm not going to leave you hanging for long.
But first, let's check out what the bookies make of this bout before we look at my recommended Cunningham vs. Mir bets.
Latest Odds for Cunningham vs. Mir
Steve Cunningham to Win
-1100
If you're looking for the best Cunningham vs. Mir odds, MyBookie is a good place to start.
I've been checking out some of the other bets on their site, which I'll be looking at later, but the moneyline is pretty much spot on. Cunningham was always going to be the favorite in this fight, but Mir at +600 might lead to some bettors reconsidering his chances.
It often pays to be quick on the draw when it comes to fights like these. Cunningham's odds to beat Mir opened at -650 at the end of March when he stood in for Antonio Tarver on short notice. I'm expecting his price to be no better than -1300 on the night.
Mir's odds to win opened at +400, but the former UFC heavyweight isn't fancied much at all in this bout. Expect his odds to plateau around the +800 mark.
Don't miss Steve Cunningham vs Frank Mir at the April 17 #TrillerFightClub event!

PPV tickets: https://t.co/agXiM6jt4l pic.twitter.com/nM05d3Rq6b

— TRILLER (@triller) April 13, 2021
Best Bets for Cunningham vs. Mir
Cunningham to Win by KO/TKO
-345
Fight to End Under 3.5 Rounds
-130
Cunningham Wins in Round 2
+450
This is my pick of the wagers for Cunningham vs. Mir this Saturday.
Feel free to check out the best online sportsbooks for more odds and bets for the fight if the three bets above aren't doing it for you.
As you can probably gather, my predictions for Cunningham vs. Mir are not encouraging for fans of Mir. If you have written out your bets for Mir, I'd probably think about holding off on placing them until you have heard all I have had to say on the fight.
First, I cannot envisage any other result than a win for Cunningham. It seems just as likely to me that "USS" gets the job done inside the distance. Additionally, Cunningham's odds to beat Mir under the 3.5 round mark are an absolute steal at -130. This must be up there with the very best bets for the Paul vs. Askren card.
But, if you feel like chasing an even better price, take Cunningham to carry Mir through Round 1 before putting him away in the second.
Why Cunningham Beats Mir
Before I answer who wins the Cunningham-Mir bout, there's a chance that you had your own opinion.
If you were making predictions for Cunningham vs. Mir that ended with the former winning this bout with relative ease, we're on the same wave. And I will say that's not intended to be disrespectful to Frank Mir in any way, but the simple fact here is that he is not a boxer.
Yes, boxing is a fundamental discipline in mixed martial arts, where Mir held the UFC title. 17 years ago, I might add. But excelling in MMA and beating a genuine world champion boxer in your pro debut inside the ropes are two very different things.
Sure, Cunningham (44) might be past it. But so is Mir (41). But I will gladly lay down another prediction for Cunningham vs. Mir right now that you quote me on — Cunningham will clearly be the more conditioned of the two.
He will also have advantages in hand speed, footspeed, power, defense, anticipation, range control, distance management, and pretty much every other skill set that matters in this fight.
If it's not abundantly clear already, my betting pick for Cunningham vs. Mir is Cunningham via a walk in the park.
More Bets for the Jake Paul vs. Ben Askren Card
I'm picking Cunningham to school Mir this Saturday, April 17.
The former world champion should have too much for the one-time UFC heavyweight king, and I'm not expecting it to be close at all.
The fight serves on the undercard of one of the weirdest matchups in history. But one that could win you make you some money.
You can find more Jake Paul vs. Ben Askren bets and information for the card by visiting the boxing picks and boxing blog sections of our site. But I'll leave you with my prediction and pick for the bill-topper below so that you can get a quick taste of my take on the big bout.
Enjoy the fights!
AUGUST
Sportsbook of the Month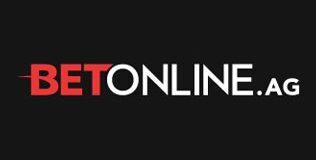 Welcome Bonus
50% up to $1,000
Read Review
Visit Site