Pittsburgh Steelers vs. Green Bay Packers – NFL, Week 4 (2021)

The Pittsburgh Steelers travel to Lambeau Field to take on the Green Bay Packers in week four. These teams seem to be trending in opposite directions, with the Steelers coming in at 1-2, and the green and gold entering the new week at 2-1.
Pittsburgh has dropped two in a row and are facing questions regarding star quarterback Ben Roethlisberger's effectiveness. The Packers, meanwhile, have won two in a row, and it's arguably because of their star passer.
Nothing has to break here. The Packers are at home and favored to get to 3-1. The question is if there is an obvious bet here, and if their winning streak will continue.
Let's see how you may want to bet this weekend in my Steelers vs. Packers prediction and pick.
Odds for Steelers vs. Packers in Week 4
The Steelers enter this game as a sizable road underdog. That makes sense, as they have looked rather bad in their last two losses, and really haven't looked good offensively all year.
Pittsburgh is 1-2 against the spread through three weeks, and it's kind of a wonder how they beat the Bills in week one.
Green Bay has to be riding high after a clutch win against San Francisco on the road on Sunday Night Football. Of course, a big win like that does tend to open the door to a letdown "trap" game.
They responded very well the last time they were big favorites, though, and they were 11-7 ATS in 2020.
The Packers were also a solid 6-4 as home favorites against the spread last year, and they've notoriously been very good at home in general (8-2 last year).
You can find these week four odds at BetOnline, and the pricing shouldn't be too different, regardless of where you bet on NFL games.
Steelers vs. Packers Matchup Breakdown
The Packers are visibly the better team so far. That was the case last year, and it's the case in 2021, too.
Pittsburgh's defense isn't as scary without fierce edge rusher T.J. Watt, and their offense has been horrific. Part of that is due to their shaky offensive line, but there are very real concerns about Ben Roethlisberger's arm strength right now.
His age, mobility, and durability are all issues, too.
The Steelers have a talented defense, good coaching, and a nice young running back, but their quarterback and o-line are major issues in a tough road environment.
Green Bay, on the other hand, has a balanced offense that is back to executing at a high level after a regrettable week one performance.
The notion of this being a trap game shouldn't be totally discounted, but Aaron Rodgers taking out the 49ers in 37 seconds also may make the Packers feel invincible right about now.
The Packers are banged up on the o-line and they'll be without top pass rusher Z'Darius Smith, but they're at home, more talented, and in much better form.
Steelers vs. Packers Prediction
The spread could get tricky here, as the Steelers still beat the Bills, and were in a week two game with the Raiders.
Ben Roethlisberger looks totally washed, though, so barring a magical rebound from him, it's really tough to see the Steelers coming out with a road win.
Green Bay is also just really tough to beat at home, and this matchup is a considerable upgrade after handling their business in the Bay Area.
The Packers to win isn't a nice price, but it's the easiest bet to make in this game.
Steelers vs. Packers Pick
This game total is a trap, so it all comes down to whether you trust the Steelers to keep it close, and/or if you're willing to pay a little to roll with the surging Packers.
Pittsburgh did beat the Bills in week one, and their history suggests they could still do enough to keep this game close. Because of that, a whole touchdown isn't something I feel great playing with.
The -300 price isn't very fun, but the bet is the Packers to win.
Green Bay gets it done at home, they've looked very good in their last two games, and the Steelers are very much trending in the wrong direction.
Pittsburgh's coaching and desperation keeps me away from the spread (if anything, I'd go Steelers +7), but I still think the Packers win and their price could be worse than it is.
Of course, feel free to shop around at the best NFL betting sites, and perhaps you'll locate a slightly better price.
AUGUST
Sportsbook of the Month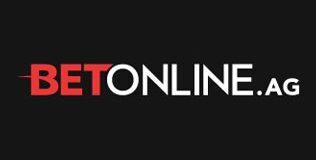 Welcome Bonus
50% up to $1,000
Read Review
Visit Site