Stanford Cardinal vs. Oregon Ducks – College Football, November 7, 2020

On paper, Stanford's substantially overmatched in their 2020 opener in Eugene. The Cardinal won just four games in 2019, tying Arizona for the worst overall record in the Pac-12.
On the flip side, the Ducks are coming off a 12-win season that included a victory in the Rose Bowl.
Here's a Stanford vs. Oregon prediction now that the betting line has been released.
Stanford vs. Oregon Odds
After Vegas opened this line with a robust 11.5-point spread, BetOnline opted to install this game at Oregon -9. And the juice is even reduced if you choose to side with Mario Cristobal and his crew.
This matchup marks the first game of the season for both the Cardinal and the Ducks, but the ATS numbers from 2019 are fairly telling.
While the Ducks were somewhat reliable (8-6 ATS), Stanford couldn't be trusted at all. Case in point – David Shaw's group covered the spread just 25% of the time (3-9).
Assessing the Cardinal
I've heard some hype coming out of Palo Alto, but let's drown out that noise until we see some proof on the field. The departure of K.J. Costello leaves Davis Mills to take over as the full-time starter under center, but the blows don't stop there.
This defense was decimated due to transfers and opt-outs.
First it was Mike Williams and Jovan Swann – a couple of big-time contributors in the starting front seven, then it was Dylan Boles and Stuart Head. And worst of all, stud cornerback Paulson Adebo is gone after choosing to focus his efforts on the upcoming draft.
And not to pour salt in the wound, but starting left tackle Walker Little joined Adebo as another Cardinal player to opt-out. The 6'7" 320-pound beast is projected as a first-round pick.
Austin Jones is the only running back returning who amassed more than 75 rushing yards in 2019, plus Stanford's starting tight end from 2019 is now a member of the Seattle Seahawks.
At the start, coach Shaw will be working with mostly reserves from last year and first-year players,. In other words, it could take some time for the Cardinal to start clicking.
Assessing the Ducks
Perhaps even more so than the Cardinal, the Duck experienced a ton of roster turnover from 2019 to 2020. Most notably, Justin Herbert is now balling out for the Chargers and Penei Sewell opted out to focus on potentially being the 1st pick in the 2021 NFL Draft.
The difference here is Mario Cristobal welcomes in seven four-star commits and a trio of five-star prospects. This includes Justin Flowe and Noah Sewell (Penei's brother) – the top-two incoming inside linebackers according to 247sports.com's 2020 rankings.
Oh yeah, and he's got arguably the most premier edge rusher in America.
Kayvon Thibodeaux notched nine sacks as a true frosh a season ago but has his sights now set on striving for "perfection."
It remains to be seen whether sophomore Tyler Shough or Boston Colege transfer Anthony Brown receive the starting nod at quarterback, but rumors are that both men have looked sharp in camp.
Stanford vs. Oregon Pick
Lots of unknowns are circling both of these rosters, so you may want to wait before locking in a Stanford vs. Oregon prediction. On the other hand, waiting around risks this line soaring back up to double-digits, and that's not a risk I feel like taking.
Oregon loads up with dynamic athletes year in and year out, they are playing at home, and don't forget the Ducks held the Cardinal to six points last year at Stanford Stadium.
Look for Oregon to put this one on cruise control early.
August
Sportsbook of the Month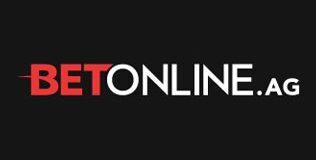 Welcome Bonus
50% up to $1,000