Predictions for the Sparks 300 at Talladega – NASCAR Xfinity Series (October 2, 2021)

The 2021 Xfinity Series playoffs kicked off with a non-playoff driver winning at Las Vegas. Despite running a part-time schedule, Josh Berry captured his second victory of the season.
This week, we have the biggest wildcard of the playoffs in Talladega. Any driver can win on the 2.5-mile superspeedway because the draft is the ultimate equalizer. However, pack racing also means that one big wreck can take out some of the top contenders.
Fans can watch the Sparks 300 on Saturday, October 2 at 4:30 p.m. ET on NBCSN.
Kaulig Racing has dominated superspeedway racing lately. Can they keep it up this weekend? Here are my best bets.
Justin Haley (+750)
It's not often you see the favorite have such high odds. However, Talladega is a different beast, and there isn't one driver that stands out above the rest.
When it comes to the Kaulig Racing drivers, Justin Haley is the best of the bunch on superspeedways.
He doesn't typically dominate races, but he always puts himself in the right position at the end. Let's take a look at his Talladega numbers.
| | | |
| --- | --- | --- |
| | Finishing Position | Laps Led (of 113) |
| 2019 | 7th | 0 |
| 2020 | 1st | 16 |
| 2020 | 1st | 2 |
| 2021 | 8th | 2 |
The first Talladega race in 2020 marked Haley's first career win. He battled Jeb Burton late in the race, taking the lead on the final lap.
Haley returned in the Fall and led only the final two laps en route to sweeping the Talladega races.
When it comes to Talladega's biggest comparison, Daytona, Haley is just as good there. He has two wins, including the Summer race this season. That currently stands as his only victory in 2021.
He may not lead a ton of laps, but Haley always finds his way to the front at the end. I don't think it'll be any different on Saturday.
In last Fall's win, Haley started eighth. That's exactly where he'll roll off the grid on Saturday.
A.J. Allmendinger (+800)
While Justin Haley has had the most success at superspeedways among Kaulig Racing drivers, A.J. Allmendinger is the best overall driver.
He won the regular-season title, and his four wins trail only Austin Cindric. While Allmendinger hasn't won on a superspeedway in his career, we've seen him come close many times.
Allmendinger led 24 of the first 75 laps in last fall's Talladega race. Unfortunately, a late-race crash relegated him to a 24th place finish.
In this year's Spring race, Allmendinger finished the rain-shortened event in third.
At Daytona, we've seen him lead a ton of laps, but there's something that gets in the way. He crossed the finish line second in the Summer 2019 race, leading 33 of 100 laps. After failing post-race inspection, he was given a 38th place finish.
He led 58 of 100 laps in last year's Summer race, but his teammate turned him on the final lap while leading.
In the last Daytona race, Justin Haley beat Allmendinger by a mere 0.023 seconds.
Allmendinger has been watching his teammates win at superspeedways. Now, it's his turn. The driver of the No. 16 Chevrolet starts fifth on Saturday.
It won't be long before he takes the lead and controls the race.
Jeb Burton (+1100)
Well, we've been talking about how great Kaulig Racing has been at superspeedways. Why not include all three drivers?
When it comes to overall talent, Jeb Burton is the weakest link on the team. On superspeedways, Burton is right up there with both Justin Haley and A.J. Allmendinger.
Before joining Kaulig Racing, Burton nearly won at Talladega in the Spring 2020 race. He led on the final restart before losing the lead on the final lap to Haley.
In his first Talladega start with the team, Burton fit right in. He led 20 laps and found himself out front when the rain began the fall. NASCAR declared the race official and awarded Burton as the winner.
This was Burton's first career win.
At Daytona, Burton has a pair of fourth-place finishes this season. That doesn't include his fourth-place finish in the 2017 Summer race and leading 26 laps in the 2020 season opener.
After crashing in last week's race, Burton enters Talladega 27 points behind eighth-place Brandon Jones. It's not a must-win situation, but it's pretty close.
Because of that, I think we'll see the teammates work together and try to help Burton win the race.
He'll look to find his teammates quickly as he starts 14th.
Ryan Sieg (+3500)
Because the draft gives smaller teams a better chance to win, bettors can look further down the list for some value. That's exactly what we have here with Ryan Sieg.
Sieg exceeded expectations in the 2020 season. He made the playoffs for the first time in his career and scored a career-high seven top-five finishes.
While he took a step back this season, there is hope he can pull off a surprise victory at Talladega.
Let's check out Sieg's last five finishes at the track.
2018: 6th
2019: 16th
2020: 30th
2020: 2nd
2021: 5th
His fifth-place finish earlier this year is his only top-five finish of the 2021 season.
Sieg has 16 career starts at Daytona, but he has only been able to finish nine of those races. In those nine races, he has five top 10 finishes.
Believe it or not, he led 23 of the first 56 laps in the 2021 season opener. Unfortunately, a crash took him out with just under 40 laps to go.
This season, we've seen him show a lot of speed on superspeedway tracks. Because of that, he is a great long shot.
We'll see how long it takes Sieg to make it to the front after starting 17th.
Who Will Win the 2021 Sparks 300 at Talladega?
When it comes to Talladega, you may want to put a bunch of drivers on a dartboard and see where your throw lands. That's how unpredictable it'll be this weekend.
Ultimately, I think A.J. Allmendinger captures his first superspeedway victory. He has the speed and talent level to score the victory. He would love to keep increasing his playoff points.
If you're feeling risky this week, place your bet at any of the top NASCAR betting sites.
AUGUST
Sportsbook of the Month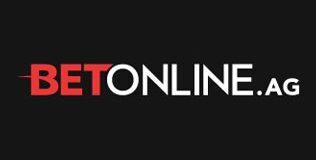 Welcome Bonus
50% up to $1,000
Read Review
Visit Site