Sleepers and Value Picks for the 2021 NASCAR Coke Zero Sugar 400

NASCAR betting odds for the 2021 Coke Zero Sugar 400 look about as predictable as you might expect.
Denny Hamlin, Kyle Larson, and Chase Elliott are the men to beat under the lights at Daytona this Saturday, August 28.
But as we're looking at the top sleepers for the 2021 Coke Zero Sugar 400, which includes the big value bets and NASCAR longshots, our attention is shifted to the underdogs. And if there is one thing that the NASCAR faithful love, it's a good outside bet.
Let's get things going with my best sleeper pick for the Coke Zero Sugar 400.
Aric Almirola (+2200)
Almirola's record at Daytona isn't amazing. But it's much better than you might think.
Remember the 2018 Daytona 500? Yeah, the race that he was leading with one lap to go until a collision with Austin Dillon turned what should have been gold to mold.
Almirola finished 4th at the 2017 edition of the '500. More pertinently, he punched out at 7th in the Daytona summer race back in 2019. So, he has shown himself to be a competitor here.
The man won his first-ever Cup Series race on the Talladega Superspeedway and has a respectable resume on these types of tracks. He also picked up a win this season that no one saw coming, and that gives him a little extra bite heading to Florida.
Almirola tops my list of the best sleepers for the 2021 Coke Zero Sugar 400. He's worth some small change for the win, but I prefer him to bump himself into the top-5 at +330.
Martin Truex Jr (+2500)
It's 2021. Martin Truex's odds to win a Cup Series race are +2500.
It's a no-brainer, right?
Well, not exactly. I mean, the last time I checked in with the best NASCAR betting apps, none weren't listed as charities. Their business model is not based on giving away free money, so there is going to be a reason for Truex making it on my list of the best outside bets for NASCAR's final regular-season race.
There are a few to point out. The most important being that Truex's record at Daytona is not great. He's about as consistent as an Irish summer here, with no wins and an average finish of 17.63 from 32 career starts.
With that said, if he has a big race under the lights, backing him could turn out to be a stroke of genius.
There must be good points for me to consider Truex on my list of sleepers and the best value bets for the Coke Zero Sugar 400.
Here they are.
Truex's odds are very good for an elite driver
He has two runner-up finishes at Daytona in his last ten starts
Truex finished 4th in last year's race
The 2017 Cup Series champion has been in good form this season with 3 wins
Truex is +850 for a top-3 and +400 for a top-5.
Ryan Newman (+3300)
Newman has two top-5s and five top-9s from his last ten starts at Daytona.
As you can see by his odds for the Coke Zero Sugar 400, the bookies have factored this in. They are aware of the minor threat he could cause on Saturday night, but there is still value to be had.
Look, I don't expect Newman to win the race but he deserves a shout. He makes my list of the best value bets and sleeper picks for the Coke Zero Sugar 400 because of his decent record here.
I like Newman for a top-5 at +500.
Justin Haley (+10000)
Haley is the last of my Coke Zero Sugar 400 sleepers.
Why does he make the cut? Well, let's just say that his odds are huge for a driver that won the 2019 edition of this race and finished 13th at the 2020 Daytona 500.
He's +3500 to finish in the top-3 and a phenomenal +5000 to crack the top-5.
Enough said.
Wrap Up
That's a wrap for my NASCAR sleepers for the Coke Zero Sugar 400.
You have four strong options to play around with. You could go with all four or none; the choice is yours.
Although it doesn't get much better than gambling on the Coke Zero Sugar 400, we have some big events coming up in the world of betting.
Here are a just couple of events you might want to check out, courtesy of the team's recommended picks for this weekend and beyond.
AUGUST
Sportsbook of the Month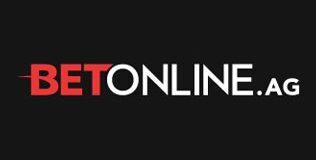 Welcome Bonus
50% up to $1,000
Read Review
Visit Site