Sleepers for the Bass Pro Shops NRA Night Race (2021)

I'm looking for value in the latest NASCAR odds for the Bass Pro Shops NRA Night Race.
The final event of the Round of 16 goes down this Saturday, September 18, from the Bristol Motor Speedway in Tennessee. The pressure is on, with four drivers set to be cut under the lights.
With longshots unlikely to register wins in the post-season, I'll be looking for true value in my Cup Series sleepers for the Bass Pro Shops Night Race. Value doesn't always translate to big odds, of course, so it's good to keep that in mind.
If you haven't checked out my main 2021 Bass Pro Shops Night Race predictions, feel free to do so before we start.
If you're solely looking for sleepers and betting tips for Bristol with value, read on for my first pick.
Kurt Busch +1800
Bovada is offering a nice price for the older of the Busch brothers to win this Saturday.
But do these Bass Pro Shop Night NRA Race odds for Busch to win reflect good value? That should be the first question you ask me if we were to sit face to face right now.
Of course, my answer to that question would be yes. They do.
Busch is still in the playoff mix, despite crashing out with a DNF at Richmond last weekend. That was far from ideal for the 43-year-old's aspirations to make the Round of 12.
He currently occupies 12th place, just above the cut-off line, however, and will need to dig in to ensure he makes it to the next round.
Why have I chosen Busch as one of my top sleepers for the 2021 Bass Pro Shop Night Race? It's not a random pick, that's for sure. Nor is it solely down to the fact that he is still in the mix for the championship.
Busch has enjoyed a lot of success at Bristol over the years, with his six wins just behind his younger brother, Kyle, who has 8. The native of Las Vegas won three in a row from 2002 to 2004 and also picked a win up here in 2006. His most recent win, however, was in the 2018 edition of this race.
The veteran has gone 2, 9, 7, and 15 since changing to Chip Ganassi and Chevrolet in 2019. Not bad at all.
The Busch man is among the top value bets for the Bass Pro Shop NRA Night Race in 2021, but perhaps even better as a +500 pick to finish in the top-3.
Christopher Bell +2200
Bell's odds for the Bass Pro Shops Night Race this Saturday are appealing.
A bit of understatement? Perhaps.
There are reasons why you should be paying attention to Bell, with his third-place finish at Richmond on September 11 a good one to start with.
The 2021 O'Reilly Auto Parts 253 winner has been under the radar of most NASCAR bettors this year, but I have kept a close eye on his run-up to the post-season.
Although one of the top tips for the Cup Series Playoffs is to pay attention to previous success on a track, Bell has started just twice at Bristol. His maiden effort yielded a 9th place finish at Bristol's spring race, while he finished 28th in last season's edition of the event.
Now, the first result was impressive, given that he was competing for Leavine Family Racing. This season, he has occupied the #20 Toyota for Joe Gibbs Racing, and boy, has he shown real progress.
Bell is one of the best value picks for the 2021 Bass Pro Shops NRA Night Race, hands down. He can win this one, for sure.
But, if you're not convinced, I'd urge you to consider adding him to your list of the top sleepers for Bristol in some shape or form.
For example:
Bell's Odds to Finish in the Top-5 (+310)
Bell's Odds to Finish in the Top-10 (EVEN)
I know, right?
Ryan Newman +10000
The last of my NASCAR value picks for Bristol's Round of 16 finale is a maverick one indeed.
This is the top longshot bet for the Cup Series this Saturday. But don't get too excited, as I'm far from convinced that he is strong enough to muscle in for a win.
Unlike the other two Bass Pro Shops Night Race sleepers above, Newman is not in the Playoffs picture. But that doesn't mean that he cannot enjoy a good night under the lights.
Instead, I like Newman's odds for a top-10 finish at +550.
The NASCAR veteran's best finish at Bristol was 2nd, but that was all the way back in August 2004.
Since then, however, he has had multiple top-10s and a nice batch of top-6s. But it's his three top-10s from his last seven starts at "The Last Great Colosseum" that have really caught my eye.
This man is experienced. He is a battler. He is capable of a lot more than the odds on the leading betting apps for NASCAR suggest.
At +1900 for a top-5, he could be worth a crusty buck if you're homing in longshot bets for the 2021 Bass Pro Shops NRA Night Race.
But don't go too crazy.
Wrap Up
Well, I guess we can wrap things up there.
Above are three solid sleeper picks for the Bass Pro Shops NRA Night Race that should see you well for Saturday's Cup Series battle at Bristol. I've explained why I like all three, so it's up to you what you'd like to do next.
But before you go, I'd recommend some additional reading to help you win money on NASCAR races.
You can find our Cup Series betting strategy guide below.
Good luck!
AUGUST
Sportsbook of the Month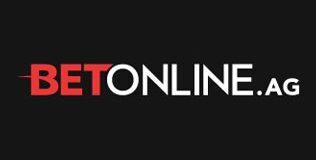 Welcome Bonus
50% up to $1,000
Read Review
Visit Site