Sleeper Picks for 2021 NFL Defensive Player of the Year

In the NFL, few players can beat out Aaron Donald's impact on the defensive side of the ball. He is consistently in the conversation for best player in the NFL and has won the Defensive Player of the Year Award in three of the last four seasons.
He is among the best bets for 2021 NFL Defensive Player of the Year, but let's look at other players who could have a chance at winning in 2021.
That brings us to the top NFL Defensive Player of the Year sleepers for 2021.
J.J. Watt, DE, Cardinals (+2800)
J.J. Watt has a decade-long record of strong defensive ability. He was the first player in NFL history to win the award three times before Donald won his third last season.
Watt has two seasons under his belt, each with 20.5 sacks. Only the best of the best have reached 20+ sacks in a season.
Players on this historic list include the following.
Aaron Donald (20.5)
Justin Houston (22)
Jared Allen (22)
DeMarcus Ware (20)
Michael Strahan (22.5)
Derrick Thomas (20)
Chris Doleman (21)
Reggie White (21)
Lawrence Taylor (20.5)
Mark Gastineau (22)
Joe Klecko (20.5)
Al Baker (23)
Harvey Martin (20)
Coy Bacon (21.5)
Deacon Jones (22)
Jim Katcavage (20.5)
With his name added to this list, Watt seems to be looking to solidify a Hall of Fame career.
This season, he finds himself on a new team for the first time in his career. He jumped the sinking ship in Houston and joined the Arizona Cardinals. There, he'll be reunited with his old teammate from Houston, DeAndre Hopkins, as the Cardinals look to make a run at the Super Bowl.
The Cardinals have great talent surrounding Watt as well, which could help take the focus off him and give him more sacks.
If Chandler Jones' trade request gets granted, it will be a huge bummer. Jones and Watt would have been arguably the best pass-rushing duo in the league.
Other than Chandler Jones, the Cardinals' defense has DT Jordan Phillips, OLB Devon Kennard, ILB Jordan Hicks, OLB Isaiah Simmons, LB Zaven Collins (2021 First Round Draft Pick), S Budda Baker, and CB Malcolm Butler.
They have an underrated defense that could help Watt have a huge 2021 year.
Watt has not been the same player in his other DPOY seasons and has struggled to stay on the field. He has played 48 games since 2016, missing the majority of 2016, 2017, and 2019.
His play was not good in 2020, either, registering only five sacks, 52 total tackles, and seven pass deflections.
Watt can get back into DPOY shape this season and prove to be the same dominant player we have seen in the past. If Chandler Jones stays in Arizona, Watt could reach the 20-sack total mark again.
If he comes even close to that, he'd be quite the value pick at the best apps for betting on the NFL.
Jalen Ramsey, CB, Rams (+3000)
Ramsey has been arguably the best corner in the NFL for a few years now. He constantly shuts down opposing wide receivers and makes an offense use their second and third receiving options.
If there are any players capable of winning this award from the cornerback position, Ramsey is definitely one of them. The last cornerback to win this award was Stephon Gilmore in 2019.
Ramsey and Aaron Donald make for an amazing defensive combination for the Rams and will terrorize defenses in 2021.
One of their biggest strengths going into 2021 is their star talent, and it certainly resides on the defensive side of the ball. See how the Rams measure up compared to the rest of their division.
If Ramsey can put up some better interception totals (career-high of four in 2017), he can steal this award from Aaron Donald.
Darius Leonard, LB, Colts (+3300)
Darius Leonard is a tackle machine. He has surpassed 120 total tackles in each of his three seasons in the NFL.
In his rookie season, he registered 163 combined tackles, which is the 38th most of all time in a single season. He also had 111 solo tackles, 42nd most of all time in a single season.
Leonard wasn't able to beat those totals in the past two years, but he still had a respectable performance.
The 2021 NFL season has an additional game on the schedule. Leonard is a candidate to break records in the tackle departments, and that could put him in the conversation for the Defensive Player of the Year Award.
He could be at the top of his game in 2021, entering his fourth year and his prime (age 26). He certainly may need to be, given reports of Carson Wentz missing somewhere between 5-12 weeks this season.
If Indy's offense struggles early, there could be extra pressure on the Colts defense to step up and keep the team in games.
With more emphasis on his play assisting the Colts, Leonard could be in for a huge 2021 campaign. If he continues the way he's trending, he also may be on his way to being the next Patrick Willis or Ray Lewis.
Von Miller, LB, Broncos (+3300)
Miller missed the entire season in 2020, and many people have forgotten just how good he was.
He is one of my sleeper picks for 2021 NFL Comeback Player of the Year, as well. Miller made the Pro Bowl in all but one of his seasons in the NFL and won the Super Bowl 50 MVP award.
Miller is another pass rusher who could put up a 20+ sack season. His previous high for sacks was way back in 2012, with 18.5.
He and Bradley Chubb make up another dangerous pass-rushing duo, and they will be eating offensive lines all season.
Miller is one of the absolute best pass rushers in the league, and he could be a great value pick for this award in 2021.
Tre'Davious White, CB, Bills (+3300)
White is another cornerback who is among the best of the best. He leads a dominant Bills secondary and could be another corner who has a shot at this award.
White had a career-high six interceptions in 2019 and followed that up with another three in 2020.
He has been a Pro-Bowler in each of the last two seasons, as well as an All-Pro in 2019. He is capable of leading the NFL in interceptions, and that could give him a great chance at this award.
Xavien Howard, CB, Dolphins (+4000)
Speaking of leading the league in interceptions, let's talk about Dolphins' cornerback, Xavien Howard.
Howard was incredible in 2020, leading the league in interceptions with ten and was second in the league in pass deflections with 20.
He's especially appealing when you consider his odds and the fact that he may be headed to a better team in the near future. Howard has publicly requested a trade out of Miami.
Howard is a fine bet even if he sticks in South Beach, but what if he's the missing link for a title contender? It's quite possible the time to bet on him is now because of that possibility.
Howard finished third in the NFL Defensive Player of the Year voting last year, but if he has another great season as he did in 2020, he could be at the top of this year's voting.
Jamal Adams, S, Seahawks (+5000)
Adams is one of the most impressive players in the league. Not many safeties can play the game the way Adams does. He can do everything from pass defense to tackling to sacking the quarterback.
While he only played in 12 games in the 2020 season, he had an impressive 9.5 sacks. Not many safeties can even get one sack.
Adams has also registered more than 75 total tackles in each of his three seasons in the NFL, his best year being his rookie season in 2018, with 115 total tackles.
Adams is technically a safety, but his stats are more like those of a linebacker.
He needs to improve in the interception department, though, as he has only two career interceptions.
Adams has the potential to put up a unique stat line in this season. He could make a strong argument for this award with his versatility on the defensive side of the ball.
Can Anyone Stop Aaron Donald in 2021?
It would be no fun to just give this award to Aaron Donald every year, or we'd be renaming it the Aaron Donald award.
The players mentioned above have a chance to dethrone the recent DPOY king and claim it for themselves.
In a league where offense is the main focus, these defensive players deserve more respect, and winning this award could start the process.
Looking for advice as to how to bet on other NFL player awards in 2021? Here are some related articles about other major betting markets.
AUGUST
Sportsbook of the Month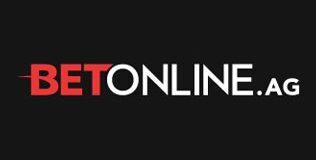 Welcome Bonus
50% up to $1,000
Read Review
Visit Site