Sleeper Picks for the 2021 NASCAR Coca-Cola 600

I have some very interesting Coca-Cola 600 sleepers for you to check out ahead of 2021's edition of the big race at Charlotte.
This year's NASCAR Cup Series has thrown some major surprises our way. Ergo, I don't believe value bets, outsiders, and longshots for the 2021 Coca-Cola are a bad idea at all, especially as there are a few more surely in store.
What I'm looking to emphasize here is that there are some big odds outsiders well worth a shot ahead of the Memorial Day Weekend race. So, if you've run out of ideas to make money betting on the big one, the drivers below could be what you're looking for.
Join me as I reveal my top sleeper picks for the Coca-Cola 600 scheduled for Sunday, May 30 at the Charlotte Motor Speedway.
Christopher Bell +2800
The first of my sleepers for the Coca-Cola 600 this weekend is Christopher Bell.
Bell hits the button at odds of +2800, despite registering finishes of 21st and 9th in his first two starts at "The Beast of the Southeast." The youngster clocked 9th at the 2020 edition of this race and could be primed to do even better this time around.
The youngster has been in superb form this year, with a win in the O'Reilly Autoparts 253 at Daytona and 4th at the 2021 Blue-Emu Maximum Pain Relief 500 in Martinsville the obvious highlights.
Bell's odds push him into the Coca-Cola 600 value picks and sleepers category for me, and I think he can do very well this Sunday at Charlotte.
Tyler Reddick +4000
One of my Coca-Cola sleeper picks last year, Reddick makes the cut for 2020, also.
A lot of that has to do with Reddick's excellent finish of 8th in 2020's edition, despite coming in at odds of +5000. Well, this year, NASCAR betting sites are giving him a little more respect. But still, he's a savvy wager at this price.
I wouldn't go all in on Reddick, but he is definitely worth some pocket change for an upset win.
Or, to the more conservative bettor, perhaps a few dollars on a top-10 finish would make more sense.
Whatever way you choose to take him, I recommend Reddick as one of the best sleepers for the 2021 Coca-Cola 600.
Cole Custer +10000
Custer submarined Martin Truex Jr. at the Circuit of the Americas last weekend, meaning both men ended up with DNFs.
Most importantly, Custer and Truex escaped without injury and will take to the grid at Sunday's event in Charlotte, albeit with very different odds.
Truex is the betting favorite for the Coca-Cola 600, while Custer comes in at odds of +10000. There is nothing wrong here, given that Truex has two wins in this race and is considered by some to be one of the best NASCAR drivers of all time.
The younger man, who finished 12th in his rookie Coca-Cola 600 in 2020's Cup Series, has yet to find a win in this campaign. But I wouldn't be too concerned about that at all. Instead, I would be looking at his record at Charlotte, which reads 18th and 12th from just two career starts.
If you're looking for a longshot bet for the 2021 Coca-Cola 600, this guy fits the bill.
Where to Bet on the 2021 Coca-Cola 600
There you have it. Three top sleeper picks for the 2021 Coca-Cola 600 for you to play with.
I believe all three guys have a great chance of surprising the oddsmakers, and would not be shocked at all if one of them ended up taking the checkered flag in Charlotte. But what do you think?
If you're looking to wager on the 2021 Coca-Cola 600, you can find our recommended sites for betting on NASCAR on the following page.
Good luck with your bets!
AUGUST
Sportsbook of the Month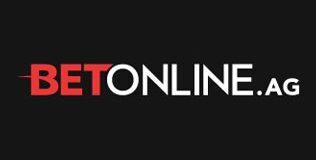 Welcome Bonus
50% up to $1,000
Read Review
Visit Site