Top Sleeper Picks for the 2021 Belmont Stakes

The final leg of the 2021 Triple Crown arrives this weekend. It's a run that has been marred by cheating allegations and favored horses failing to live up to the hype, but none of that can rain on this parade.
In fact, the last time I looked to hand out some horse racing sleepers, one of the value bets I profiled for the Kentucky Derby actually won.
It's never easy to hit on Belmont Stakes sleepers, but there's no reason not to try. There are just eight horses in this competition, and the perceived favorite is coming in at +210 odds at most Belmont Stakes betting sites.
Yes, Essential Quality is the perceived best bet here, but four other colts join him with odds at +600 or better. The wiggle room for actual Belmont Stakes sleeper picks isn't great, but there is still potential value to be had here.
With that, let's break down my favorite sleeper picks for the 2021 Belmont Stakes.
Known Agenda (+600)
There aren't that many horses in the field, so yes, +600 might have to qualify as sleeper money in this event.
Known Agenda still owns the fourth-best odds for the Belmont Stakes, and he shares them with Rock Your Word. He stands out as a Todd Pletcher trainee, but it's worth noting he didn't dazzle (9th) at the 2021 Kentucky Derby.
Even so, the talent is there, as Known Agenda took home top prize and the 2021 Florida Derby and has two more wins to his name. Pletcher's presence and his past success keeps Known Agenda in play for me.
For what it's worth, Pletcher himself likes what he sees out of this horse and thinks it will enter the Belmont Stakes in top form.
Todd Pletcher: Known Agenda "sitting on a very good race" ahead of Belmont Stakes.https://t.co/oBoHNGghQk pic.twitter.com/zkkWy4xR7i

— Horse Racing Nation (@HR_Nation) June 2, 2021
Rock Your World was even worse (17th!) at the Kentucky Derby, so if you're looking to separate these two horses with similar odds, I tip the cap to Known Agenda.
Bourbonic (+2200)
This is where it gets interesting, as Bourbonic is another Todd Pletcher horse and has flashed major upside in the past.
The odds are to die for, and considering the small field, it's arguable the pricing doesn't really match up with the talent here.
Bourbonic was just 13th at the Kentucky Derby, but he sat out of the Preakness Stakes, and this is still a horse that won the 2021 Wood Memorial Stakes.
My word. What a comeback.
With two other wins under his belt, Bourbonic feels like a fine sleeper to roll the dice with.
Of course, the big takeaway was his amazing comeback at the Wood Memorial Stakes. Falling behind like that in any race is ill-advised, but the ability to cover that ground is scary for the rest of the field.
Overtook (+2500)
The other sleeper pick for the 2021 Belmont Stakes is – you guessed it – yet another Todd Pletcher trainee.
In other news, if you can bet on which trainer will win at the Belmont Stakes, I think based on sheer volume, we may have the best bet.
In all seriousness, Pletcher has some rock-solid colts in this race, and Overtook is one of them. He hasn't really been dominant and isn't the most experienced, but he's at least been competitive.
His resume consists of one win and four other finishes at 4th or better. That includes a third-place run at the 2021 Peter Pan Stakes, as well.
This horse arguably ranks third among Pletcher's three-headed dragon at this year's Belmont Stakes, but that might not mean much.
Pletcher unsurprisingly has spoken well of all of his horses, but it's still worth noting he's been positive about Overtook.
"He's actually been training a little more enthusiastically than he normally does. He can be a little bit lazy in the mornings, and I thought his last couple of works since the Peter Pan have been an improvement and we feel like he'll handle the distance."
Pletcher also suggested that it could give Overtook a boost with a better pace in the competitive Belmont Stakes. Is that enough to get you to bet on this colt at +2500, though?
Who Will Win the 2021 Belmont Stakes?
I get the interest in Essential Quality, and I always have a soft spot for some Belmont Stakes sleepers, but there's only one horse I am eyeing for this race.
That's none other than Rombauer, who offers awesome value at his current price at +350 at BetOnline.
Rombauer trainer Michael McCarthy noted that this horse runs like a champion.
"He's a very cool horse. He's special. He's a classic winner, and every classic winner is special".
I couldn't agree more. Thanks to his ability to rally and close strong, I like Rombauer as a nice value in this nine-horse race.
You can argue for the favorite or some value bets, but Rombauer is, in a sense, the best pure value on the board. This horse could easily be viewed as the favorite to win the 2021 Belmont Stakes, and in my opinion, it probably should be priced as such.
He's not, however, despite surging for a surprise win at the Preakness Stakes. Before that, he'd had some success, winning two races and finishing third or better in five of seven events.
There is a little risk there, but it's baked into the odds. I like Rombauer to close the deal for the second race in a row, and it's simply tough to get away from that +350 price tag.
Read to bet on who will win the 2021 Belmont Stakes? You can get to it now or seek a little more advice at our horse racing picks page.
August
Sportsbook of the Month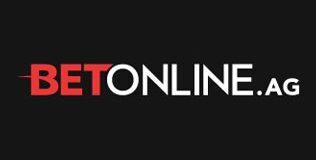 Welcome Bonus
50% up to $1,000