3 Sleeper Picks That Could Win the 2021-22 EuroLeague

The 2021-22 season of the EuroLeague starts in September, so now seems like a perfect time to talk about which teams you should be betting on to win the title.
As we've already covered main favorites in our EuroLeague season preview, now is the time to discuss some possible dark horses.
I will now share with you my top sleepers to win the 2021-22 EuroLeague.
Fenerbahce (+1200)
All of my 2021-22 EuroLeague sleepers come in at fun prices, but the top basketball betting sites may be pricing Fenerbahce below their capabilities.
If Turkey and basketball are in the same sentence, the conversation is probably about Anadolu Efes. Not only is Efes the strongest basketball team in Turkey, it's also the #1 favorite to win the 2021 EuroLeague.
However, where EuroLeague sleepers are concerned, we need to focus on another Turkish team – Fenerbahce.
The team from the Turkish capital won the EuroLeague trophy in 2017.
The best thing is, some players from the EuroLeague-winning team are still on the roster, most notably their captain, Melih Mahmutoglu.
Their best player is Nando de Colo, who made Turkey his home in 2019. The 34-year-old French point guard is one of the true legends of this competition, having won it twice while playing for CSKA Moscow.
This season, Fenerbahce also has a pretty good coach, Aleksandar Djordjević. He was previously in charge of Virtus Bologna, which he led to winning the 2020-21 Italian League.
Fenerbahce is famous for its coaches. Before appointing Djordjević, their boss was Igor Kokoškov, who's currently employed as an assistant coach at Dallas Mavericks. Before him, Europe's most successful coach was in charge – Zeljko Obradović.
Now that you know how strong Fenerbahce really is, you're probably wondering why this team's EuroLeague odds are so long.
My thinking is it's because the competition is really tough this season, with many teams looking strong enough to win the title.
Still, the odds of +1200 definitely seem tempting. If you're a fan of basketball sleepers, I say go for Fenerbahce!
Maccabi Tel Aviv (+2800)
The last time the most successful Israeli team played in the EuroLeague Playoffs was in 2015. For a team that's won the continental title six times in history, that's a drought.
Maccabi's management agrees and made some great moves in the offseason.
Maccabi signed several talented players with NBA experience in the summer of 2021. Here are the biggest names that stand out.
Derrick Williams
Jalen Reynolds
James Nunally
The best example is Derrick Williams, Minnesota's second overall pick in the 2011 Draft. Williams played in a total of 428 NBA games while starting 112 of those.
Maccabi also signed James Nunnally, who spent the 2021 summer with the New Orleans Pelicans. Before that, he played for several elite European teams, including Fenerbahçe. Actually, Nunnally was a part of the EuroLeague-winning roster in 2017.
Let's not forget that Maccabi also has Scottie Wilbekin, who can be an explosive scorer and playmaker.
With such players, Maccabi could do way better than the last time. Last season, the Tel Aviv side went 14-20 in the EuroLeague, missing out on the playoff action.
This time, I can see them getting there. However, I doubt they can go far. Nevertheless, the +2,800 odds make Maccabi an attractive betting prospect.
Panathinaikos (+4000)
O.A.C.A. Olympic Indoor Hall is the home venue of Panathinaikos.
It is EuroLeague's largest basketball arena. Its current capacity is listed as 19,250 seats, while its record attendance is 20,300 fans. It reached the record attendance mark in 2021 when fans swarmed the arena to watch the EuroLeague clash between Panathinaikos and Barcelona.
If Panathinaikos were in the NBA, the Greek team would've had the 11th-largest arena in the league. Its capacity is just 1,667 seats lower than that of the NBA's largest venue – United Center (Chicago Bulls).
If you look at Panathinaikos' stats from the previous EuroLeague season, you will understand the importance of their arena.
Seven of this team's ten wins in regular time happened on their turf.
What's really strange is there were no fans in Greek arenas in the previous season due to the COVID-19 pandemic.
If Panathinaikos players played well in front of 19k empty seats of O.A.C.A., imagine how good they're going to be now that the fans are back.
I'm confident Panathinaikos will improve on their 11-23 record from the previous installment of the EuroLeague.
This is not a team without talent, and they're led by the explosive Nemanja Nedovic.
Georgios Papagiannis and Ionnis Papapetrou also come to mind.
The question, of course, is if they have the supporting cast to go the distance in 2021-22.
My Top EuroLeague Sleeper for 2021-22
I don't think we will see a historic upset in this EuroLeague season. A major underdog will not win the trophy, I'm sure of that.
Instead, the chances are that the title will end up with some of the top three betting favorites – Anadolu Efes, Barcelona, or CSKA Moscow.
Still, EuroLeague history teaches us that there are always some sleepers lurking around. Teams like Fenerbahce, Maccabi, and Panathinaikos definitely belong in this category.
So, which of those three is my top EuroLeague sleeper?
Obviously, it's Fenerbahce. If there's an underdog that could upset the odds in 2021-22, it's this team.
What about the other two?
Maccabi and Panathinaikos might not necessarily have the qualities to win the 2021-22 EuroLeague, but I'm certain they will do better than what oddsmakers are expecting.
For a full preview of the coming 2021-22 EuroLeague season, check out the post below.
AUGUST
Sportsbook of the Month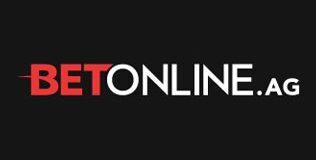 Welcome Bonus
50% up to $1,000
Read Review
Visit Site