Sleeper Picks for the 2021 NASCAR Cup Series Championship

The 2021 NASCAR Cup Series Playoffs will kick off this weekend at Darlington. Kyle Larson enters the playoffs with a big point lead but drivers 2-16 are separated by just 24 points.
A driver just needs a few strong races to surprise people and put themselves in championship contention.
Let's check out my top sleepers for the 2021 NASCAR Cup Series Playoffs, and be sure to stop by our NASCAR betting picks page for more odds and betting picks.
Ryan Blaney (+900)
Ryan Blaney enters the playoffs with more momentum than anyone, yet he looks like a fine sleeper to target at your favorite auto racing betting sites.
He won the final two races of the regular season and is second in the standings. That's why it's so surprising to see him with the sixth-best odds.
Blaney's season got off to a rough start with three finishes of 15th or worse. However, he turned things around with four straight top 10 finishes, including his first victory of the season at Atlanta. Blaney overcame a dominant Kyle Larson, taking the lead with nine laps to go.
Just a few races later, Blaney was in position to capture his second victory at Martinsville. Unfortunately, a late penalty relegated him to an 11th place finish.
It was a rough stretch following Martinsville, as Blaney finished no better than eighth in the next nine races.
In his most recent nine races, there hasn't been a better driver than Blaney. Check out his numbers from that stretch.
2 wins
6 top-five finishes
7 top 10 finishes
79 laps led
6.6 average finish
When it comes to NASCAR, it doesn't get much better than that.
In his last three races alone, he has finished second, first, and first. That stretch gave him 24 playoff points, putting him second in the standings. That's imperative for someone like Blaney who has always run strong in the playoffs but never had enough points to advance.
Last season, Blaney bowed out in the Round of 16 because of his lack of playoff points. The tracks in the Round of 16 don't match up well for Blaney, but his playoff points mean he can get away with three average finishes.
The Round of 12 is good for Blaney, since he has a win at both Talladega and the Charlotte Roval. Las Vegas is also one of his best tracks with a 9.2 average finish in 10 starts.
If he can make the Round of 8, his competitors may be in trouble.
Blaney has never won at Texas, but he has finished top 10 in six of the last seven races. He also led over 100 laps in two of those races.
Blaney has mixed results at Kansas but he has run well there in the past. Martinsville is definitely his best chance with five top-five finishes in 11 starts at the track. He led 157 laps there earlier this season.
I know he isn't as dominant as other drivers but Blaney is in a great spot with his playoff points.
Joey Logano (+1200)
While Team Penske teammate Ryan Blaney is entering the playoffs with momentum, Joey Logano is going in the complete opposite direction. However, I still believe in the driver of the No. 22 Ford.
Logano was in position to win his second career Daytona 500 before he crashed on the final lap. He led a race-high 143 laps at Phoenix before losing the lead late to Martin Truex Jr.
In the inaugural Bristol Dirt race, Logano broke through to capture his first victory of the season. It looked like his second win would come at Richmond, as he was pulling away from Denny Hamlin when a late caution cost him the lead.
Following the Richmond race, Logano had a very inconsistent stretch.
Over the following 10 races, he had three top-five finishes, but four finishes of 13th or worse. He had some momentum going into the Olympic break with a fourth-place finish at New Hampshire. Unfortunately, it's been a brutal stretch since then.
Watkins Glen: 22nd
Indianapolis Road Course: 34th
Michigan: 33rd
Daytona: 23rd
I will say those finishes don't tell the whole story though. He wrecked while running top 10 late at Indianapolis Road Course and Michigan. Logano was leading at Daytona with under 10 to go when a flat tire took him out of contention.
Logano enters the playoffs in ninth, nine points behind fourth-place Kyle Busch. He may not have momentum on his side but Logano steps up when it matters the most.
In 2018, he won at Martinsville in the Round of 8 to advance to the Championship 4, when he won his first championship. Last season, it looked like he was out of it before winning at Kansas in the Round of 8.
This season, he has been much better on tracks that use the 750-horsepower package. That's great for Logano because all three races in the Round of 16 feature that package. It also includes Richmond, a race he nearly won earlier this year.
The Round of 12 features Las Vegas, Talladega, and the Charlotte Roval. He has multiple wins at Las Vegas and Talladega, and finished runner up at the Charlotte Roval last season.
I expect Logano to contend in the Round of 8, especially at Kansas and Martinsville.
He is the perfect sleeper because he isn't on anyone's radar. His past success in the playoffs will help him pursue his second championship.
William Byron (+1200)
I feel like everyone is waiting for William Byron to break out. The driver of the No. 24 Hendrick Motorsports Chevrolet has been so consistent this season but he only has one win. I think that's about to change.
Byron surprised a lot of people by winning the third race of the season at Homestead. For a driver many people expected to be on the cutline, it was surprising to see him lock himself into the playoffs so early.
He followed the win up with 10 consecutive top 10 finishes. The strong run had him second in the points.
It looked like he was in position to win the second Pocono race. He had a big lead late in the race but he had to pit because he was running out of fuel. A lot of people criticized his crew chief for not going into fuel conservation mode earlier.
Following that race, Byron had a rough stretch that saw him finish 20th or worse in three straight races.
Since the Olympic break, he has finished sixth, 33rd, second, and 37th. The two bad finishes involved late-race crashes. Byron was in an excellent position to win at Michigan before he lost the lead on a late restart.
It's been a breakout season for Byron. Check out his regular-season stats.
1 win
9 top-five finishes
16 top 10 finishes
276 laps led
13.1 average finish
Outside of the win, all of those stats mark a career-high. He'll enter the playoffs eight points behind fourth-place Kyle Busch.
We talk about drivers that excel with the 750 and 550 package. Well, Byron is pretty strong with both packages. He finished top 10 at both Darlington and Richmond earlier this season.
For the Round of 12, Byron has three tracks where he has excelled in his career. He finished eighth at Las Vegas earlier this season and has back-to-back top-five finishes at Talladega.
In the Round of 8, he has two of his better tracks as of late in Kansas and Martinsville. He hasn't had much success at Texas but he did lead a race-high 30 laps in the All-Star race at the track earlier this season.
Byron is still looking for his second win of the season but he is getting closer. He drives for the best team in Hendrick Motorsports and they will bring great cars in the postseason.
Top Sleeper for the 2021 NASCAR Cup Series Championship
I think all these guys have the potential to make the Championship 4 and win the title. If I had to pick one sleeper, it would be Ryan Blaney.
Blaney has a ton of momentum right now and he has a big enough cushion to have a bad race or two. I really like his chances in the Round of 8 because of his success on all three tracks.
Ready to bet on NASCAR? Just make sure you read this NASCAR betting guide before you place any bets.
AUGUST
Sportsbook of the Month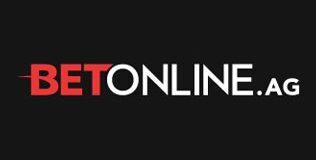 Welcome Bonus
50% up to $1,000
Read Review
Visit Site