Sleeper Bets for NFL Defensive Rookie of the Year in 2021

The 2021 NFL Defensive Rookie of the Year award will be hard to predict this year. Dallas Cowboys' linebacker Micah Parsons (+400 odds) enters 2021 as the favorite at the best NFL betting sites.
Parsons is a solid bet to win due to his talent, while his position (linebacker) has secured two wins for this award over the last decade.
In that span, two defensive tackles, two defensive backs, and four edge rushers also won the trophy.
What makes a good candidate for this award is respectable statistics at their positions.
Chase Young led all rookies in sacks with 7.5 and won the award in 2020. Darius Leonard not only had the most combined tackles and solo tackles among rookies, but he also led the league in both categories.
Marshon Lattimore led all rookies in 2017 with five interceptions in only 13 games played.
Opportunity is everything, and the more games you play, the better your chances are of accruing more stats. More stats make your argument stronger for this award.
The following players will still be longshots to win the award, but they have the talent to make it happen. With that, here are the top sleeper picks for NFL Defensive Rookie of the Year in 2021.
Jeremiah Owusu-Koramoaha, LB, Browns (+1000)
Jeremiah Owusu-Koramoaha wasn't the first defensive player selected by the Browns, but he has a chance to be more impactful than their first-round selection, cornerback Greg Newsome II.
The Browns have a great defensive line with a promising young secondary. Myles Garrett is one of the best defensive linemen in the league, and Jadaveon Clowney is looking to revitalize his career opposite him. They also have Malik Jackson to play defensive tackle.
Their secondary consists of Denzel Ward, Greg Newsome II, John Johnson, Greedy Williams, Grant Delpit, Ronnie Harrison, and Troy Hill. Their secondary is still very young, but they should be able to improve from their 2020 statistics. They gave up the 11th most passing yards in 2020, as well as the 8th most passing touchdowns.
Where they need help on the defense is linebacker, and depending on Owusu-Koramoah's impact, he could give Cleveland a massive (and noticeable) boost).
Their leading tackler in 2020 was B.J Goodson, who registered 91 combined tackles and 59 solo tackles. Goodson is currently a free agent, which means the Browns could be preparing to give JOK a lot of snaps.
Other Browns' linebackers include Anthony Walker Jr., Sione Takitaki, Jacob Phillips, and Super Bowl XLVIII MVP, Malcolm Smith. These linebackers aren't exactly big roadblocks in Jeremiah Owusu-Koramoaha's path to starting linebacker.
JOK plays fast and physically, giving him great potential for a lot of tackles. Here's the damage he did in his career at Notre Dame.
| | | | | |
| --- | --- | --- | --- | --- |
| Total Tackles | Solo Tackles | Tackles for Loss | Sacks | Forced Fumbles |
| 142 | 96 | 24.5 | 7 | 5 |
If JOK can earn the starting job in Cleveland early on, he could hit triple-digit combined tackles and a handful of tackles for loss. That would make a strong case for this award.
Zaven Collins, LB, Cardinals (+1200)
Zaven Collins comes into a similar scenario like JOK. The Cardinals currently boast one of the most dangerous pass-rushing duos in the league in J.J Watt and Chandler Jones.
They also played well in the secondary in 2020.
7th lowest Net-Yards gained per pass attempt
14th fewest touchdowns allowed
I would not expect them to repeat these numbers because they are moving on from Patrick Peterson and Dre Kirkpatrick, who were their starting cornerbacks in 2020.
The Cardinals selected Collins with the 16th pick in the 2021 NFL Draft, so they probably plan on giving him significant snaps this season.
For that to happen, I would predict the Cardinals moving Isaiah Simmons to more of a safety role instead of outside linebacker. That would open up some room for Collins to play.
Collins will still have competition for tackles as the Cardinals have Budda Baker, Jordan Hicks, and De'Vondre Campbell. Baker and Hicks both had 118 combined tackles in 2020, while Campbell had a respectable 99.
That doesn't mean Collins can't put up a great year. He has great athleticism and size (6'5 259 lbs) to help make lots of tackles and impact the game defensively.
Collins joins JOK as one of my favorite 2021 NFL Defensive Rookie of the Year sleepers from the linebacker position.
Both Collins and JOK possess the talent to put up some serious tackle totals in their rookie season.
Jaycee Horn, CB, Panthers (+1500)
Moving onto the secondary, we have new Carolina Panthers cornerback, Jaycee Horn. Horn was the first defensive player taken in the draft at the eighth overall pick. Horn also has the NFL in his blood, as he is the son of former NFL wide receiver Joe Horn.
Jaycee Horn has the talent to become a lockdown cornerback in the NFL.
His 6'1 and 205-pound frame are good enough to match up with the NFL's number one options. He will be at his best when he is playing physical man coverage.
In 2020, Horn had two interceptions and six pass breakups in seven total games. He only played seven games in 2020 due to opting out after his head coach, Will Muschamp, was fired.
He still needs to round out his game when it comes to certain areas. He tends to grab receivers, meaning he might be called for pass interference a lot.
Head coach Matt Rhule even cited that as a concern.
"Jaycee's grabbing and holding way too much. I love Jaycee's tenacity, but he's got to master his craft along the way, and he knows that."
Horn has some work to do, but he has made splash plays in practice, and he has the potential for the DROY award.
Horn has the talent to be a lockdown corner in the NFL; it's just a matter of how long it takes him to get there.
Azeez Ojulari, EDGE, Giants (+1850)
Ojulari was rated by some as a first-round talent, and the Giants got him in the back half of round two at the 50th overall pick.
The Giants ranked 12th in the league with 40 sacks in 2020 while having a pressure rate of 25.5% (10th best in NFL). Leonard Williams led the way with 11.5 sacks, but no one else had more than 4.0 sacks.
Needless to say, the Giants could use a bit more pressure from other players. Ojulari has the ability to rise up and answer the call.
The Giants could be better in 2021 in the sack and pressure columns with the addition of Ojulari. Ojulari registered 15.0 sacks from 2019-2020 while adding 17.5 tackles for loss in 21 total games.
Outside of Leonard Williams, the Giants don't have a lot of players that could beat out Ojulari for a clear starting job. If he impresses in the preseason and practice, he could be starting by Week 1.
Ojulari has a chance to be the leader among rookies in tackles for loss and sacks, which would make a very strong case for the Defensive Rookie of the Year award in 2021.
Greg Newsome II, CB, Browns (+2275)
Newsome was the first Browns' defensive player taken before Jeremiah Owusu-Koramoaha. He was taken 26th overall, even though he only played three games in 2020.
He doesn't rank as highly among the 2021 NFL Defensive ROY sleepers as JOK does, but he's still in contention.
In his three games last year, Newsome was impressive. Check out these numbers.
7 pass deflections
1 interception
12 tackles
Newsome had nine pass deflections in 2019 in eight games played but did not have any interceptions.
For a cornerback, you don't have to have interceptions to be impactful. The pass deflections are very encouraging to see from a young corner, and that can translate well in the NFL. It would be nice to see some interceptions in order to make a good argument for this award, though.
Newsome stands at 6 feet even, which is good enough to match up with just about any wide receiver.
Newsome is a smart player who understands how to play his position well, and he could be a sneaky option for this award.
The Browns added two nice defensive players in the first two rounds of the 2021 NFL Draft, and it will be fun to watch them battle it out for this award this year.
Odafe Jayson Oweh, LB, Ravens (+2300)
The Ravens have been outstanding at drafting defensive players. Their previous draft picks include Marcus Peters, Calais Campbell, Marlon Humphrey, Tyus Bowser, Patrick Queen, and Brandon Williams.
Oweh was their first-round pick at 31st overall in the 2021 NFL Draft and could be the next great pick by the Ravens.
Oweh has played in 18 games in his last two college seasons. Take a look at the stats he compiled.
37 solo tackles
63 total tackles
13.5 tackles for loss
5 sacks
He did not get a sack in 2020 in his 7 games, so he needs to produce some more in that category.
The Ravens have a great pass rush already with Calais Campbell and new signing Justin Houston. They also have Brandon Williams and Derek Wolfe.
Oweh may be the young player rotating in at first because of the other players the Ravens feature, but maybe they will give him more opportunities as the year goes on.
His scouting report has him being an "explosive edge defender," so he could be a dark horse for the 2021 NFL Defensive Player of the Year award.
Betting on the 2021 NFL Defensive Rookie of the Year
Micah Parsons by no means has this award locked up even though he is the front runner coming into 2021.
These 2021 NFL Defensive Rookie of the Year sleepers have the talent and opportunity to potentially steal this award.
They all could lead the way in their positions in sacks, tackles, tackles for loss, pass deflections, and interceptions.
We have a new wave of players who may be the stars of the NFL Defenses in the coming years.
Here are some related articles you may enjoy.
AUGUST
Sportsbook of the Month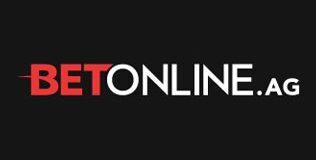 Welcome Bonus
50% up to $1,000
Read Review
Visit Site