Sleeper Bets for 2021 NFL Offensive Player of the Year

A new name takes over the NFL seemingly every year. You're always going to need to consider Patrick Mahomes and other stars to win MVP and NFL Offensive Player of the Year, but it pays to dream big.
The players on this list are high-risk but high reward, as you never know who will have a big breakout season offensively.
With that, here are some compelling NFL Offensive Player of the Year sleepers for 2021.
Christian McCaffrey, RB, Panthers (+1000)
McCaffrey probably has the highest potential to have the most scrimmage yards out of anyone in the league right now. In his last healthy season in 2019, he had an incredible stat line.
Just take a look at McCaffrey's 2019 stats:
| | | | | | | |
| --- | --- | --- | --- | --- | --- | --- |
| Carries | Rushing YDS | Rushing TDs | Targets | Receptions | Rec YDS | Rec TDS |
| 287 | 1,387 | 15 | 142 | 116 | 1,005 | 4 |
McCaffrey should have won the Offensive Player of the Year award in 2019, but instead, Saints' wide receiver Michael Thomas was the winner. McCaffrey gained 676 more scrimmage yards and scored ten more touchdowns than Thomas. Maybe this is the year Run CMC gets his revenge.
McCaffrey by no means had a solid quarterback in 2019, either. Cam Newton and Will Grier each played two games while Kyle Allen started the majority of the games with 12.
This year McCaffrey's quarterback is Sam Darnold, who might not even be an upgrade. But there is a chance Darnold proves himself to be the high draft pick he was in 2018. This season, Darnold has more weapons and an overall better team than his previous Jets teams.
Darnold should be able to provide McCaffrey with another 100-receptions season, which is pretty remarkable for a running back. McCaffrey holds the top two seasons with the most receptions by a running back with 116 in 2019 and 107 in 2018.
2014's Matt Forte, 1995's Larry Center, and 2003's LaDainian Tomlinson are the only other running backs who have reached 100 receptions out of the backfield.
McCaffrey also topped 1,000 yards receiving from the running back position, which only three other running backs have ever done (1999 Marshall Faulk, 1985 Lionel James, and 1985 Roger Craig).
In his three games played in 2020, he was still the same dominant player.
He averaged just over 124 yards from scrimmage per game and scored six touchdowns. If you take his totals over three games and put it over a full 16 game season, McCaffrey would have had 1,994 yards from scrimmage, 90 receptions, and 32 touchdowns.
McCaffrey is an insanely gifted player, and the Panthers feature him heavily in their offense. It would be no surprise to see McCaffrey break several records if he is healthy. Keep in mind that there is an additional week this season, so he could potentially play 17 full games this year. No non-QB record is safe.
While C-Mac's stat-stuffing ways could lead to a big award, it just might lead Carolina to the playoffs, too. They enter 2021 as one of the more alluring NFL playoff sleepers.
Saquon Barkley, RB, Giants (+1500)
Another running back that could put up some serious numbers this year is Saquon Barkley. Barkley has been one of the most talented running backs in the league since his debut in 2018.
In his rookie season, Saquon had a year much like McCaffrey's 2019.
Here are Barkley's 2018 stats:
| | | | | | | |
| --- | --- | --- | --- | --- | --- | --- |
| Carries | Rushing YDS | Rushing TDs | Targets | Rececptions | Rec Yards | Rec TDs |
| 261 | 1,307 | 11 | 121 | 91 | 721 | 4 |
Saquon possesses incredible talent and is capable of achieving these numbers every year. He hasn't been healthy over the past two seasons, but he should be ready by Week 1 this year.
The Giants didn't give Saquon as much work in 2019, targeting him 48 times less (given he played three fewer games, but the point still stands).
The Giants need to feature their best player in order for them to win games.
They should feature him like they did in 2018, and he could be in for another huge year.
Barkley could also benefit from Daniel Jones' development. Defenses were keying on Barkley in 2019, and he struggled. Barkley played two games in 2020, and he ran the ball 19 times for a measly 34 yards.
His receiving numbers were better, though. He caught six passes on nine targets for 60 yards. Barkley is a complete running back and could push McCaffrey in the total scrimmage yards category.
Josh Allen, QB, Bills (+1500)
Josh Allen took the next step in his development last season. He took the Bills to the AFC Championship game before falling short to Mahomes' Chiefs with a score of 35-24.
Allen threw for 4,544 yards and 37 touchdowns and rushed for 421 yards and eight more touchdowns. His 45 total touchdowns are an incredible feat for any player, and he was tied for third in votes for Offensive Player of the Year in 2020.
Allen and Stefon Diggs had an incredible connection in 2020. Diggs led the league in targets (166) and receiving yards (1,535). These two are one of the best QB-WR duos in the NFL, and they should statistically be among the very best again in 2021.
Allen is arguably the next best young quarterback behind Mahomes. He showed his development as a QB in 2020, and he could improve even more in 2021.
After all, he just edged out Mahomes for strongest arm in the NFL, per Madden 22.
Allen is a gunslinger capable of huge passing totals and can run the ball very well. He has run for eight-plus touchdowns in each of his three seasons in the NFL.
Allen can do it on the ground and in the air, and he's the main reason why the Bills are among the 5 NFL teams likely to go Over their 2021 win total.
If he can put together that huge season that he is capable of, he could win this award.
Kyler Murray, QB, (+2000)
Another quarterback who can do it on the ground and in the air is Kyler Murray. Murray passed for 3,971 yards and 26 touchdowns along with 819 rushing yards and 11 rushing touchdowns.
His rushing yards and touchdowns were both second highest in the league from the quarterback position.
Although Josh Allen and Murray are both great running quarterbacks, Murray is more comparable to the 2019 NFL MVP Lamar Jackson than he is to Patrick Mahomes. He is more of a runner than a gunslinger like Josh Allen, but he could take the next step in his development in passing game this year.
Of course, he's already attempting to set himself up for a reduced rushing workload in 2021.
"Honestly, the way I see it is, my legs should be a luxury."
Murray should still be able to dazzle with his legs, but more focus on his passing skills could lead to better numbers. He also happens to have one of the best wide receivers in the NFL in DeAndre Hopkins.
The Cardinals added A.J Green. Though Green hasn't been very impressive in recent years, he was once one of the best wide receivers in the league. In addition, they added Rondale Moore in the draft and have Christian Kirk for Murray to throw to.
Murray has the weapons and talent to win this award in 2021.
Russell Wilson, QB, (+2000)
Russell Wilson is consistently underrated. He always comes after at least five other quarterbacks when discussing the best quarterbacks in the NFL.
The truth is, though, he puts up big numbers, and 2020 was no different.
Wilson tied Tom Brady for the second-most passing touchdowns with 40, and he also ran the ball for 513 yards and two more touchdowns. His passing yards total (4,212) was also good for ninth-best in the league.
Wilson has the ability to put up big passing and rushing numbers and could push himself into the conversation for this award.
He has a very talented WR duo in Tyler Lockett and D.K Metcalf, who have helped Wilson put up big passing totals. He also has a decent running attack led by Chris Carson to help balance out the Seahawks' offense.
Wilson is another underrated quarterback in this year's race for Offensive Player of the Year.
Ezekiel Elliott, RB, (+2500)
Elliott has been falling in the top running back rankings. He had a down year compared to previous seasons in 2020, mostly due to playing without Dak Prescott.
After dealing with injuries in 2020, it's possible the Cowboys monitor his role early on this season.
Still, Elliott is a big part of the Cowboys' offense, and they like to build around their offensive line and the run game. They should get back to their roots in 2021 with the return of their starting quarterback.
Elliott has gotten over 1,700+ scrimmage yards three times in his career, and he is primed for another one in 2021. He could even top 2018, his best year with 2,001 total yards from scrimmage.
Elliott is an underrated pick here at +2500 odds and could be a very nice and unpopular pick.
Joe Burrow, QB, (+5000)
Burrow destroyed college football in 2019 and won the Heisman trophy. He was the favorite for Offensive Rookie of the Year before the season began in 2020, but he suffered a torn ACL and cut his year short after ten games.
That might just set him up as one of the best bets to win 2021 NFL Comeback Player of the Year, though.
Burrow's recovery should have him returning in time for the season to begin, and he now has experience.
He could take the next big step in his development with his big arm.
The Bengals spent their number five overall pick on WR Ja'Marr Chase, and now they have a very solid receiving core. Next to Chase will be Tyler Boyd and Tee Higgins, and all three of them can help Burrow have a big season.
Burrow could bounce back big-time for the Bengals in 2021 and prove to be the same player he was for LSU in 2019.
Ryan Tannehill, QB, (+5000)
If anyone has weapons in their offense, it is Tannehill and the Tennessee Titans. They have arguably both the best running back in the NFL and the best wide receiver in the NFL.
The Titans acquired the talented Julio Jones via trade earlier this season. Jones and A.J Brown now make a deadly WR duo entering the 2021 season. It looks like Tannehill is primed for another big year for the Titans.
Tannehill was very efficient in 2020, throwing 33 touchdowns with only seven interceptions. He also ran for another seven touchdowns.
Tannehill is underrated and comes into this season with a big upgrade for his WR2.
The Titans offense is featured behind the run and Derrick Henry. This hurts Tannehill in the yardage total but helps him in the touchdown and interception category. Tannehill has all the help he needs to have his biggest season yet.
Betting on the 2021 NFL Offensive Player of the Year
With the 2021 NFL season stretching to 17 games, it can mean a lot of records may get broken. It could make the race for this award very interesting. We have tons of players who could be having monster seasons from all positions.
The NFL hasn't featured running backs as much as they do now, and players like Christian McCaffrey and Saquon Barkley could be at the top of the leaderboard at the end of the year.
They are threats in the rushing attack and receiving attack and could break multiple records this year, regardless of the additional game getting added onto the schedule.
There could be voters' fatigue when it comes to recent winners like Mahomes and Henry, who currently have the most favored odds to win.
Any of the players on this list possess the talent to have truly remarkable seasons, so take your shot.
Of course, the best bets to win the 2021 NFL Offensive Player of the Year award exist for a reason. The aforementioned names like Mahomes and Henry are still elite players that have monster roles and strong supporting casts.
Either could win, while a few other big names (and perhaps even more dark horse bets) could make a case to secure the hardware in 2021, as well.
This is also just one NFL player award to bet on this season. For a few more, along with odds and predictions, check out these posts.
AUGUST
Sportsbook of the Month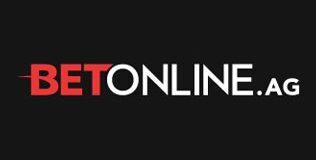 Welcome Bonus
50% up to $1,000
Read Review
Visit Site