Simona Halep vs. Amanda Anisimova – French Open, October 2, 2020

Both Simona Halep and Amanda Anisimova have been devastating in their opening two matches of the 2020 French Open. One of them will have to go home on Friday, though, and this could be one of the most exciting encounters of the day.
The Romanian is the big favorite for the tournament as a whole, but her opponent reached a semifinal in Paris before the age of 18 last year. It's safe to say that the American is among the most exciting young players on the WTA tour.
I share my expectations for the upcoming clash in this Simona Halep vs. Amanda Anisimova betting preview. The post includes the latest odds, my prediction, and a free betting pick.
Halep vs. Anisimova Odds
Halep to win; -476
Anisimova to win; +386
Halep (-5); -114
Anisimova (+5); -106
Over 19.5; -123
Under 19.5; +103
The Simona Halep vs. Amanda Anisimova odds here are available at BetOnline, one of my favorite places for betting on the 2020 French Open. The sportsbook offers excellent prices for every match and exciting promotions for both new and existing customers.
Simona Halep Player Analysis
When Simona Halep decided to skip the 2020 US Open, it was clear that her goal was to win the 2020 French Open. Her performance during the 2020 Italian Open showed that the plan might be working well because the Romanian destroyed the competition.
Her first two matches in Paris were easy as well and Halep is yet to lose a set. She already won the Roland-Garros in 2018 and has two more finals before that.
The world number 2 is one of the best players on clay right now and she's in devastating form. Halep can both defend from deep and put the opposition under pressure with aggressive shots from all over the court.
Her style is excellent for red courts and it would take something special to stop her in the 2020 French Open.
Amanda Anisimova Player Analysis
There are plenty of young stars on the WTA Tour and Amanda Anisimova is one of the most impressive among them. The American reached the semifinals of the French Open last year when she was only 17, beating none other than Halep on the road to the last 4 and the Romanian certainly remembers!
Halep on facing Anisimova again:

"I remember the match from last year, I remember also that I didn't play what I wanted, so I will do some changes and I will just try to play better and to take my chance." #RG20 pic.twitter.com/lnJoyfjQE8

— WTA Insider (@WTA_insider) September 30, 2020
Anisimova looks bound to become one of the best on clay, thanks to her aggressive play from the baseline. She certainly is dangerous on other surfaces, but red courts remain her favorite.
The American's performance so far suggests that it might be time for another deep run. She has given up a grand total of four games in her first two matches and that's a remarkable achievement. Anisimova loves playing in Paris and she certainly is a dangerous opponent for anyone.
Halep vs. Anisimova Betting Pick
I have selected Halep as the potential winner of the tournament and she has been excellent so far. And yet, Anisimova is a tricky opponent that certainly could eliminate her, as we saw last year. The odds for the Romanian are a joke right now and I see only one viable wager here.
I don't think this match will be decided in two quick sets, so going for the over 19.5 games makes the most sense.
AUGUST
Sportsbook of the Month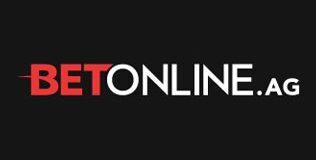 Welcome Bonus
50% up to $1,000
Read Review
Visit Site