Shakur Stevenson vs. Jeremiah Nakathila – June 12, 2021

Shakur Stevenson takes on Jeremiah Nakathila this Saturday, June 12, at Virgin Hotels Las Vegas, Nevada.
The bout goes down for the vacant WBO interim junior lightweight strap and will introduce the wider boxing community to Namibia's Nakathila.
I'll be covering all you should know about betting on Stevenson vs. Nakathila in this guide to gambling on the fight. Below, you can expect to find the latest odds for Stevenson vs. Nakathila. I also include the best bets, a little analysis of the fight, and some analysis to bind it all together.
There's a bit to cover here, so without further ado, let's get started!
Stevenson or Nakathila – Who Wins?
Shakur Stevenson by Decision
Although he is a step above the unheralded Namibian, Stevenson will struggle to put Nakathila away.
With that said, I won't take any predictions or Stevenson vs. Nakathila betting picks seriously that are geared towards the African winning the fight.
With no disrespect intended, Shakur is a step above his opponent on the night and should have far too much for him to handle.
More on that later. First, let's cover the odds and best bets for anyone looking to bet on Stevenson vs. Nakathila.
Latest Odds for Stevenson vs. Nakathila
Shakur Stevenson to Win
-2500
Stevenson's odds to win his next fight are -2500 with MyBookie.
As frustrating as it can be for most of us watching such mismatches in boxing, there is always that one guy hoping to get lucky on the long shot. On that note, I guess it's my job to let you know that this is not the fight to bet on the underdog.
There is no way, other than a super freakish occurrence, that the Namibian beats Stevenson. The odds pretty much sum that up.
Still, if your heart is set on taking a gamble on Nakathila to beat Stevenson, I won't stand in your way. I will, however, suggest that there are smarter ways to make money betting on Shakur Stevenson fights than lumping it all on his opponent.
Keep reading and I'll explain what I mean.
Best Bets for Stevenson vs. Nakathila
Stevenson to Win by Decision
+162
Fight to End Over 8.5 Rounds
+100
If you're betting on Stevenson to win on the moneyline, -2500 is very avoidable.
Dig deeper, and there are a couple of top Stevenson vs. Nakathila bets that make this fight worth gambling on.
The first of these is for Stevenson to win by decision.
I mean, odds of +162 look significantly more attractive, right? Given Stevenson is moving up, and, well, he isn't exactly known for his power, this seems the bet to make. Nakathila is a tough dude, from what I have seen of him, and I don't think he's going to go down easily.
The second of my best bets for Stevenson vs. Nakathila is for the fight to go over the 8.5 round mark.
This bet has that nice combination of being safe while also allowing for a late stoppage if the Namibian cannot keep up with the Olympian's pace. Stevenson won't do him in the early rounds, and any stoppage is more than likely going to come as a result of tiredness rather than raw power.
Why Stevenson Beats Nakathila
Shakur Stevenson is one of the best prospects in boxing.
A cool, calm, slickster with excellent fundamentals, the Newark-native will be challenging the best in the business within a couple of years. But right now, the focus is on building his resume up and gradually enhancing his exposure, as one does in modern boxing.
Stevenson's ceiling for 2021 has been set. Bob Arum and Top Rank know they have a priceless gem in the American, so the last thing they are looking to do is throw him in there with guys at his level just yet.
Nakathila does not offer the dangers that some of Stevenson's better-equipped peers do, making a win a foregone conclusion in the eyes of anyone who knows what they are talking about.
Therefore, my betting pick for Stevenson vs. Nakathila is obvious. But what good is betting on a win for the former WBO featherweight champion when the odds are not worth throwing a boot at? Instead, it's a better idea to look at how he gets it done.
Why does Stevenson beat Nakathila? Well, because he is the better boxer. How does he beat the African? By using his superior boxing ability to outpoint what will be a tough and ready opponent.
Where to Bet on Stevenson vs. Nakathila
That's a wrap for my Shakur Stevenson vs. Jeremiah Nakathila predictions and pick.
If you're looking to bet on the fight, make sure to check out the top betting markets and props on our https://www.gamblingsites.com/sports-betting/boxing/. There are so many to choose from, so take a few minutes to see if there are any more worth your time and money.
I'll be back soon with more predictions and picks for June's best boxing matches to bet on. In the meantime, you might want to check out our posts on one of the more unusual boxing events taking place this weekend.
AUGUST
Sportsbook of the Month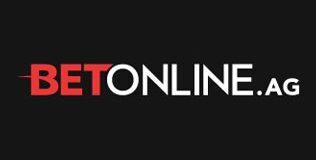 Welcome Bonus
50% up to $1,000
Read Review
Visit Site