Serie A Predictions and Best Bets – December 5-7, 2020

There were some surprising results in Serie A last weekend, as Atalanta and Lazio both lost at home and Juventus was held to a draw by Benevento. Meanwhile, Napoli paid its respects to Diego Maradona is fine fashion, thrashing Roma 4-0 in a stadium some fans are calling to be renamed to celebrate the legendary player.
This week's biggest game is probably the Derby della Mole in Turin as the city's big two go head-to-head. But there are some other interesting looking fixtures on match day 10 of the Serie A season – and I will be taking a look at all of them. I will also be picking out three of the best match result bets to go for this weekend.
Here are my Serie A predictions for this weekend.
Lazio to Beat Spezia
Spezia is confounding everyone's expectations this season and goes into this game only four points behind Lazio. The pre-season tactic of bringing in a load of players on loan has just about worked so far. Team spirit is very high and that told last week when an injury time equalizer was enough to earn a point against Cagliari. It was always going to be a tough season for Spezia, but it is not doing too badly at the moment.
Lazio, on the other hand, is finding life difficult balancing a Serie A campaign with its Champions League fixtures. It does look as if the Biancocelesti will now progress from its group after the draw with Borussia Dortmund in the week, but this game against Spezia may be more difficult than the fans would expect. But with Ciro Immobile back in the team I do think that Lazio will still take all three points here.
Juventus to Beat Torino
Torino has incredibly only beaten Juventus once in the last 25 years, with both last season's meetings going the way of the Old Lady. But, even with Juve's teething problems this year, I can't see Torino bucking the trend. Talismanic striker Andrea Belotti scored again last week but he couldn't stop Sampdoria taking a point from the game – and he may not get quite as many chances to decide the fate of the game this weekend.
Andrea Pirlo has suggested that his Juventus side has become overly reliant on Cristiano Ronaldo and that the surprising 1-1 draw with Benevento last weekend was down to his absence from the team. There still should have been far too much talent in the Juve squad to beat the club from the south though. Alvaro Morata will definitely be missing this one through suspension, but Ronaldo should be back to ensure that the Derby della Mole ends in the now traditional manner.
Inter to Beat Bologna
Inter has enjoyed something of a resurgence in recent weeks in Serie A – and the win over Borussia Monchengladbach in the week continues its interest in the Champions League as well. Antonio Conte could even afford to rest Romelu Lukaku last weekend against Sassuolo and still come away with the win against one of the teams that had started the Serie A season the brightest.
Lukaku should be back in the team on Saturday, after scoring two in that Champions League game, but whoever plays up front should be too much to handle for the Bologna defenders. Top striker Riccardo Orsolini is also out due to injury and that means that Sinisa Mihajlovic is unlikely to celebrate a victory over the club where he ended his playing career.
Hellas Verona to Beat Cagliari
Ivan Juric can boast the best defense in Serie A this season at the moment and was able to show former mentor Gian Piero Gasperini how much he had learned when his Hellas Verona side beat Atalanta at the Stadio di Bergamo last weekend. It was quite a feat for Verona to not only beat Atalanta, but also keep a clean sheet against one of the most fearsome attacking units in the league. It doesn't bode well for Cagliari this Sunday.
The Sardinian side conceded a stoppage time goal and was forced to settle for a point at home to Spezia last weekend and missed the chance of moving into the top half of the table. Allowing other teams to find the net has been a problem for Eusebio Di Francesco's team all season and the results have started to dip again after a brief positive spell in October.
Udinese and Atalanta to Draw
Udinese caused one of the upsets of last weekend when it travelled to the Stadio Olimpico and came away with a rare victory against Lazio. The Friulani had been stricken by a spate of COVID tests just before the game but was still able to stun the hosts to take all three points. Luca Gotti's side (and Luca Gotti himself) may well still be at half strength again this week but could benefit from Atalanta's punishing schedule.
The Bergamo club could only draw at home with Danish club Midtjylland on Tuesday, as its European campaign stalled, leaving Atalanta needing at least a draw with Ajax next week to progress to the knock out round. That result came after the defeat at the hands of Hellas Verona last weekend and Gian Piero Gasperini will now be trying to figure out how to gee his players up over the next few weeks, so not to lose the momentum of the season. There could be further frustration this Sunday though.
Parma and Benevento to Draw
Parma heaped more misery on Genoa last week with a 2-1 win away from home – but it has been a disappointing season for Fabio Liverani's men so far. That win – courtesy of two Gervinho goals – was only the second of the season and the first since the start of October. Goals haven't been particularly plentiful but Parma is also not conceding as many as the clubs around it in the table. That means that this could be another low-scoring draw.
A draw would probably suit Benevento down to the ground – especially after it managed to do just that against Juventus last week. The club from the south was certainly not over-awed by Andrea Pirlo's team and fully deserved the point after Gaetano Letizia scored with a scorching volley in first half stoppage time. Benevento held on in the second half, but still mounted plenty of counter attacks, and will cause Parma a few problems this Sunday too.
Roma and Sassuolo to Draw
Whether Roma was blown away by the sheer emotion of playing Napoli on the San Paolo just days after the death of Diego Maradona or not, Paulo Fonseca's side was convincingly beaten and now needs to reclaim the form that saw it go seven games unbeaten. There were draws with Juventus and Milan in that time, so Roma obviously has the talent to mount a serious challenge at the top this season. But Sassuolo will be no push over.
The Neroverdi lost its first league game of the season last weekend as Inter did its best to reassert its authority at the top of the table. But Sassuolo's players will not be too disheartened – pulling together once again to use their team spirit against teams that look much stronger on paper. The 3-0 scoreline of that Inter game will probably be what annoys manager Roberto De Zerbi the most, so expect him to have done some extra homework on Roma's tactics this week.
Napoli to Beat Crotone
Napoli could only draw its Europa League game with AZ on Thursday, so will have to wait until next week to potentially confirm its knock out stage berth. But if Gennaro Gatusso can get his players to perform as they did against Roma last Sunday, then Crotone should not be able to stop another win for the Partenopei. The gap between the strengths of these two squads should be very clear to see.
Crotone looks like being one of those clubs that do well in Serie B, but then struggle to do anything in the top flight the season after. There have been just two draws in the opening nine games – and Giovanni Stroppa's side hasn't managed to find the net at all in the last three games. Even with the poor form of clubs like Torino and Genoa, there is already a serious danger of Crotone being cut adrift at the foot of the table.
Milan to Beat Sampdoria
Milan was almost tripped up by Celtic on Thursday, conceding two early goals in their Europa League tie. But the Rossoneri turned things around to win that game and give itself some breathing space ahead of the final group stage game next week. The unbeaten record continued in Serie A last weekend as well, with two goals in the first half killing off the game with Fiorentina. Franck Kessie was even able to miss one of his two penalties before the half time whistle blew.
Sampdoria will need to work out what only Lille has been able to do in 17 games in all competitions this season if it is to take all three points from Milan on Sunday. Antonio Candreva was the main reason why Samp earned a point away to Torino last weekend, scoring one and setting up another for Fabio Quagliarella in the 2-2 draw. He will probably be even busier against the Milan midfield but will probably not be able to be quite as influential.
Fiorentina to Beat Genoa
Two clubs that are really struggling this season come together on Monday, as this latest round of fixtures in Serie A draws to a close. There have been just three wins combined for Fiorentina and Genoa this year as the two clubs have taken up depressingly familiar positions in the table. The Viola is in a slightly better place but has not won in four games now and will be desperate to take all three points from this Genoa side.
The Griffone only just managed to stay up last season and it already looks as though this campaign will be just as difficult for the club. Genoa has already sacked director of sport Daniele Faggiano – and it looks likely that Rolando Maran will also lose his managerial duties if form doesn't pick up in the next few weeks. Only equally woeful Crotone has been beaten this season and I can't see things getting better any time soon.
My Top Serie A Picks for December 5-7, 2020
Now for the all-important picks.
Hellas Verona to beat Cagliari – 2.05
Udinese and Atalanta to draw – 3.60
Roma and Sassuolo to draw – 4.20
The top betting sites have some interesting looking odds for a number of Serie A games this weekend – but these are my pick of the bunch.
Hellas Verona has a very strong defense and easily enough firepower to overcome Cagliari on Sunday and, although the odds are not incredibly attractive, I think this is pretty much a sure-fire bet.
My other two choices are a little more of a gamble. But I was impressed with the way Udinese overcame Lazio last weekend and think it has enough to match what will be a fatigued Atalanta. Whereas Roma was shell-shocked by Napoli on match day nine and then had to play in Europe in the week. Sassuolo has an excellent team spirit and even a punishing defeat at home to Inter last week should not stop it coming together to earn a point on Sunday.
September
Sportsbook of the Month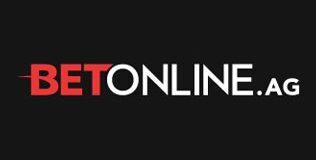 Welcome Bonus
50% up to $1,000