Predictions and Best Bets for Serie A Matchday 38 (2021)

As with some of the other big European soccer leagues, Italy's Serie A rounds off the 2020/21 season this weekend, with just a few questions still to be answered. Inter has already won the scudetto – and the three relegated clubs are now known – but there is still a race for the remaining European places.
The big story is that Juventus needs to win and for one or both of Milan and Napoli to slip up in their final game to qualify for the Champions League. Losing out on the league title is one thing, but not finishing in the top four will not be tolerated.
Top of Serie A Standings
Team
Played
Points
Status
Inter
37
88
Champions
Atalanta
37
78
Qualified for Champions League
Milan
37
76
Napoli
37
76
Juventus
37
75
Lazio
37
68
Qualified for Europa League
Roma
37
61
Sassuolo
37
59
I'm going to preview all ten games taking place over the weekend, as well as pick three of the best-looking bets to consider for matchday 38 in Serie A.
Cagliari to Beat Genoa
Both these clubs changed their head coaches to retain their Serie A status and go into the season's final day safe from the drop. Cagliari was in deep trouble when it appointed Leonardo Semplici in February, but a seven games unbeaten streak has kept the Rossoblu up and playing stress-free on Saturday.
Genoa made its change before Christmas when it was in a similarly perilous situation. But Davide Ballardini has performed wonders at the club, leading it to safety long before the season's final weeks. The players have responded and even came back from three goals down to Atalanta at halftime last week to almost snatch a point. It has been a dramatic season for the Grifone, and I don't think anyone would begrudge it losing the last game.
Crotone and Fiorentina to Draw
It has been a tough season for Crotone. It was always difficult to keep up with Serie A's bigger clubs – but at least there has been more enjoyment since Serse Cosmi took over as head coach.
He inspired the players to perform and, although relegation could not be avoided, Crotone does boast one of the top goal scorers in Serie A this season in Simy.
The tall striker might even be able to earn a point for his team this weekend.
Fiorentina did enough in April to ensure that it wouldn't have a nervous last month of the season. Beppe Iachini has done exceptionally well after replacing Cesare Prandelli as head coach, and the defeat to Napoli at the weekend was the first in five games for the Viola. Dusan Vlahovic was unable to find the net in that game after performing brilliantly in the latter part of the season but will undoubtedly test Crotone on Saturday.
Sampdoria to Beat Parma
It is 30 years since Sampdoria won the scudetto. Although it has rarely looked like challenging since, this campaign has been something of a success, with a top half of the table finish guaranteed. Veteran Fabio Quagliarella scored a late penalty to give the Blucerchiati the win against Udinese last weekend. He could be instrumental in beating bottom of the league Parma on Saturday.
Parma's injury problems continued last week, to the point that Roberto D'Aversa could not pick around half of his first-team regulars for the game against Sassuolo. The Ducali went into the break all level but was completely overrun in the second period and went down 3-1 in the end. There have been just three wins all season for Parma, and it seems unlikely that that will change against Sampdoria this weekend.
Inter to Beat Udinese
Inter was already able to celebrate a first league title in ten years but would still have fancied beating Juventus in the Derby d'Italia on Saturday. Keeping the Old Lady out of the Champions League was just the incentive the Nerazzurri needed. But a late penalty from Cuadrado gave ten-man Juve a vital victory. Antonio Conte and his players won't be too bothered, as they get ready to finish off a very successful season by beating Udinese.
The Friulani has also enjoyed this season but will be desperate to keep hold of the main reason why it has done so well. Several clubs in Italy want Rodrigo De Paul – and further afield – and may not be around to build on the mid-table finish Udinese managed this season. With safety assured long ago, results have been poor in the last few weeks of the season, and this will probably be another defeat to finish things off.
Atalanta and Milan to Draw
Atalanta secured its third consecutive Champions League qualification last weekend as it beat Genoa 4-3 to remain in second. La Dea had taken a commanding three-goal lead by halftime but allowed the home side to get back into the game in the second period. A top-four finish may be guaranteed now, but Gian Piero Gasperini will not want any club to take away its runner-up spot in Serie A. So don't expect the Atalanta players to take it easy here.
Milan will also be up for this one – and hopeful that Wednesday's Coppa Italia final between Atalanta and Juventus has taken its toll on the home side for Sunday's game. The Rossoneri missed out on the chance to book its Champions League spot by only managing a draw with Cagliari last weekend. It could have been even worse, but for the heroics of keeper Gianluigi Donnarumma, he will need to be on top form against a potent Atalanta attack this weekend too.
Juventus to Beat Bologna
There will probably be a few Serie A neutrals hoping that Bologna can frustrate Juventus on Sunday and keep Andrea Pirlo's side out of next season's Champions League, in what will probably be his last game in charge. But Bologna has only won one game since the international break at the end of March and needed a late goal to earn a point against Verona on Monday. That should probably be regarded as a good result, but defeat here is more likely.
Juventus knows that it must win this game and hope that either Napoli or Milan lose theirs to finish in the top four.
This is exactly the kind of situation Andrea Agnelli had in mind when he proposed the European Super League a few months back. The Coppa Italia triumph on Wednesday will mean very little if Champions League qualification is not secured. Juve should do its bit on Sunday – but it all depends on other results now.
Napoli to Beat Hellas Verona
Gennaro Gattuso will enjoy holding the fate of Juventus' Champions League hopes in his hands but will also know that it is more important that his Napoli side beat Verona on Sunday than anything else. He may not be around to oversee the club's Champions League campaign next season, but he has led his team on an impressive eight-game unbeaten streak that has seen it climb into the top four. One more win against Verona on Sunday will confirm qualification.
Incredibly, Hellas Verona will finish in the top half of the league this season after winning just once in its last 12 Serie A games. That shows how well the Gialloblu was doing earlier in the campaign when it was being tipped (by me, among others) as an outside chance for a European place. Three draws in the last four games have improved, but it has been a missed opportunity for Verona this season.
Sassuolo to Beat Lazio
It has been a good season for Sassuolo. Roberto De Zerbi's tactical work gave the Neroverdi a great start to the season. Even a downward turn in the middle of the season hasn't stopped the club from fighting for European qualification on the last day of the season. Roma will need to lose Spezia for that to happen, but it means that the home side will be more up for this fixture.
Lazio fans would probably be fine with a Sassuolo victory if it meant that their bitter rivals miss out on Europe.
The Aquile has already secured its Europa League place, even after losing to Roma and then drawing with Torino on Tuesday.
Lazio never really looked like challenging for a top-four finish this season, so Simone Inzaghi should be happy with the way things have gone, whatever the result this weekend.
Roma to Beat Spezia
The fact that Spezia goes into the final weekend of the season with its top-flight status already assured is a huge achievement for the club in its first-ever season in Serie A. The 4-1 thrashing of relegation rival Torino last weekend was a perfect example of how well Vincenzo Italiano's side has done this year. He might not be around next season, but Spezia will be competing in the highest league in Italy for another season, whatever happens here on Sunday.
Roma will be desperate for this game to go its way, as it teeters on the edge of European qualification. The season had been going so well for the Giallorossi, with Champions League qualification a distinct possibility. But an inability to beat the top teams in the division and a general lack of consistency has left Roma needing to beat Spezia to be sure of a Europa Conference League place. That should be doable – but it is not as good as they hoped earlier in the year.
Torino to Beat Benevento
This could have been a nail-biting winner takes all relegation battle at the end of the season. But Torino's goalless draw with Lazio on Tuesday gave it the point needed to make this game meaningless. Head coach Davide Nicola will have wanted to make things safe much earlier, but he has done an excellent job keeping the Granata up this season. Now the players have one more chance to thank him for his contribution.
It will not be a surprise if the Benevento players are not quite enthusiastic about this fixture on Sunday. It obviously takes an entire season to be relegated, but losing its Serie A status without even kicking a ball in the week would have been a blow. The simple truth is that Benevento has only won two games since the start of the year, though – and just hasn't been good enough to stay up this season. Another defeat on Sunday will hammer the final nail in the coffin.
My Serie A Picks for Matchday 38
Cagliari to Beat Genoa
2.15
Crotone and Fiorentina to Draw
4.00
Atalanta and Milan to Draw
4.00
The final day of the season in Italy can sometimes throw up some surprising results, as some teams have nothing to play for and others still have everything on the line. This week, my picks concentrate on two dead rubbers, starting with Cagliari to beat Genoa on Saturday. Genoa has looked very good in the second half of the season but will not be too bothered by a defeat now that it is staying in Serie A.
Crotone and Fiorentina also have nothing of importance to play for. But I think that Serse Cosmi will want his Crotone side to go out with the heads held high. He has definitely improved the team since his appointment, and I think it might be able to match Fiorentina this weekend – the odds for a draw offered by Betway are not bad either.
My final pick of this week – and the season – is in one of the biggest games of the day. Milan looked like it might even beat Inter to the scudetto at one point this year but is now playing for a Champions League spot. With Napoli and Juventus both fighting for the same two places, the pressure is really on. Atalanta might already be safe – and playing a cup final on Wednesday – but it might just ruin the Rossoneri's season on Sunday.
AUGUST
Sportsbook of the Month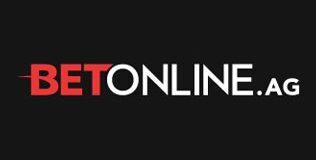 Welcome Bonus
50% up to $1,000
Read Review
Visit Site