Serie A Matchday 37 Predictions and Best Bets (2021)

The race for the scudetto finished well before the final day of the season in Italy. With most teams still having two games to play, the European places remain to be decided – as does the question of who will join Parma and Crotone in relegation.
A full round of midweek fixtures did little to clear the picture, and now we have another ten games over the weekend to enjoy. There are some huge games as well, including Juventus vs. Inter and the Rome derby. I'll be looking at all those games and selecting three of the best bets to consider for matchday 37.
Atalanta to Beat Genoa
Genoa finally achieved what it set out to do with the appointment of Davide Ballardini on Wednesday, as it beat Bologna to secure its Serie A status. It had never really been in doubt after an excellent 2021 for the Grifone, but the 2-0 win means it can breathe a little easier over the next two weeks. That's good news, as Atalanta still has a lot to play for.
Gian Piero Gasperini's side dominated Benevento from the very start in its midweek fixture, finishing with a 2-0 victory that keeps Atalanta in second place and still in charge of its Champions League qualification destiny. With Juve just waiting for one of the top four to slip up, there is still no room for error – so we can expect to see the full-throttle Atalanta attack once again here.
Torino to Beat Spezia
If this game had come around just a week later, I would have gone for the draw that would keep both clubs up at the expense of Benevento. As it is, a victory for either will keep it in Serie A, and that makes this an intriguing fixture on Saturday. Spezia did manage an excellent draw against Sampdoria on Wednesday but allowed the Blucerchiati back in the game on two occasions. Torino might not give Spezia a head start.
That's if the Granata has gotten over the embarrassment of the 7-0 thrashing it received at home from Milan in the week.
It is difficult to understand how Torino was so bad, considering the fact that it is still playing for its Serie A life. Milan was utterly dominant, and now Davide Nicola has to get his players to forget that game and concentrate on beating Spezia.
Juventus and Inter to Draw
The big games just keep on coming this weekend. Juventus beat Sassuolo on Wednesday to keep in the hunt for a top-four spot – largely thanks to the goalkeeping heroics of Gigi Buffon. The victory kept the Old Lady in fifth, though, waiting for Napoli, Milan, or Atalanta to slip up. This means that Juve needs to win its games – and I'm not sure it can beat the new Serie A champions.
Inter may be without top striker Romelu Lukaku as he was found to be breaking COVID and club protocol by celebrating his birthday after the midweek win against Roma. Antonio Conte is rotating the squad now that the league has been won. It will be interesting to see whether Lautaro Martinez plays as well after being visibly frustrated with the decision to replace him just 40 minutes after coming on as a substitute himself. But beating Juve will be important to Inter, and that should mean at least a draw here.
Roma and Lazio to Draw
After the defeat to Inter, Roma can finish no higher than seventh this season – and it has a fight on its hands to stay in that position and claim the Europa Conference League place.
Even if there was nothing really to play for, you can guarantee that the Giallorossi would be doing everything it can to stop Lazio from qualifying for the Champions League.
Winning the Derby della Capitale would go a long way to help that, but a draw seems more likely.
A point would not be the end of Lazio's top-four hopes, as it still has a game in hand against Torino to play next Tuesday. It is just an outside chance for Simone Insight's side, and a Europa League place seems much more doable. The Aquila left it very late to beat an already relegated Parma on Wednesday and will come up against a determined Roma at the Stadio Olimpico.
Napoli to Beat Fiorentina
It took a few games, but Fiorentina has been excellent since Beppe Iachini returned at the end of March. What had looked like being a battle against relegation has largely been avoided, and the draw with Cagliari in Sardinia on Wednesday has made sure of the Viola's top-flight status for next season. Fiorentina played for the point in that game and will probably be on the back foot against Napoli on Sunday as well.
That's because Napoli is still in the hunt for a Champions League berth. Just one defeat in the last 14 Serie A games has given Gennaro Gattuso's side an advantage in that respect. Even with several injuries, Napoli did short work of Udinese on Tuesday. The 5-1 scoreline shows just how in control the Partenopei were, and now it needs to keep on winning to finish in the top four and potentially leave Juventus on the outside looking in.
Benevento to Beat Crotone
Everything is relative, but Benevento's results have not been that bad lately. That might sound strange when you see that Le Streghe has lost six of its last seven. But it beat Juventus just before that run and has only narrowly lost to the likes of Atalanta, Lazio, and Milan. It has also scored a few goals in the process, so Pippo Inzaghi's side is more than capable of giving Crotone a good game.
Crotone was rewarded for its determination on Thursday when it beat Hellas Verona at home and climbed off of the bottom of the table in the process. The Calabrian club has definitely been fun to watch since Serse Cosmi took over – and in Simy, it has one of the top goal scorers in Serie A. But this team has also just equaled the record for most goals conceded in a season, so I'm not sure it will beat a Benevento side desperate for points.
Sampdoria to Beat Udinese
This is one of the few games in Serie A this weekend that has no bearing on the European qualification race or the relegation battle. Apart from a poor run of games right at the start of the season, Udinese has remained fairly comfortable throughout the campaign and only has the challenge of finishing in the top half of the table now that there are just two games to go. Napoli's 5-1 thrashing on Tuesday suggests that the Friulani are not that bothered about results now.
Sampdoria did at least mount a comeback – on two occasions – in its game against Spezia at the weekend. The Blucerchiati fell behind twice but salvaged a point thanks to an 80th minute Keita Balde equalizer. Samp had felt the full force of a celebratory Inter the week before, so it was good for Claudio Ranieri's men to show that there is still some pride left in the team. That could be the difference between these two on Sunday.
Sassuolo to Beat Parma
Parma lost its seventh straight game on Wednesday but made Europe-chasing Lazio fight all the way to pick up three valuable points. The result summed up Parma's season, in which it did well but allowed the opponent to get the better of it ultimately. Roberto D'Aversa now has two games remaining in Serie A before seeing whether he will be entrusted with the job of getting the club back in the top flight next season.
Whether he does or not will be down to how Parma gets on against Sassuolo and Sampdoria on the last day of the season.
As far as this game goes, Neroverdi boss Roberto De Zerbi knows that his team needs to win if it is to keep up with Juventus and have any chance of qualifying for Europe.
I think that is too big an ask for Sassuolo – but it should be able to beat Parma at the weekend.
Milan to Beat Cagliari
Milan has been criticized this season for relying too heavily on veteran striker Zlatan Ibrahimovic. But the last two games have shown that the Rossoneri can do perfectly well without him. Milan beat Juventus 3-0 – with two goals scored after the Swede had limped off injured – then put seven past Torino on Wednesday. The midweek performance was incredible, with Ante Rebic helping himself to a hat-trick amongst the glut of goals. There probably won't be as many goals scored here, but Milan should still win.
Cagliari will not feel too down about losing to Milan, as the main job is just about complete. Leonardo Semplici took over the Rossoblu at the end of February, with the club in the bottom three. There was a slight blip at the end of March, but since then, Cagliari has gone six games unbeaten and is now close to being safe. It will probably not even need to gain any more points in the last two games to retain its Serie A status.
Hellas Verona and Bologna to Draw
Hellas Verona had looked like one of the more stable teams in Serie A earlier in the season. But there has been a dramatic fall from grace in the last few months. An outside chance of European qualification disappeared as the Gialloblu won just once in 11 games. On Thursday, Verona lost to Crotone in a game where it only scored a consolation goal – an own goal at that – in the 87th minute. The season cannot come soon enough for Ivan Juric's men.
But Bologna will be feeling much the same way, as it limps on towards a mid-table finish. The Rossoblu was already safe by the time it lost at home to Genoa in the week, and its position in Serie A will not change dramatically even if it loses its two remaining games. That might not be what we have come to expect from a Sinisa Mihajlovic team but, with everything he has gone through in the last year, it should be regarded as quite an achievement.
Betting Picks for Serie A Matchday 37
Juventus and Inter to Draw
3.80
Roma and Lazio to Draw
3.40
Sampdoria to Beat Udinese
2.75
Two big games impact the European qualification race in the Serie A this weekend – and I've gone for draws in both of them. The first is Juventus vs. Inter. The Nerazzurri have already won the scudetto but will enjoy denying Juve Champions League soccer next season, so a draw would be the perfect result.
The Derby della Capitale is one of Lazio's last chances to pick up the points it needs to make a late play for the Champions League. Roma just needs a few points to confirm its own European berth, so a draw would do the Giallorossi a lot of good and also end its bitter rivals' chances of a top-four finish.
My final pick is for Sampdoria to beat Udinese in a game that means nothing at all as far as the league goes. I just think that Samp is the only one of the two that will continue to put in the required effort for the last two games of the season – and the odds from Betway for an away win look good to me.
AUGUST
Sportsbook of the Month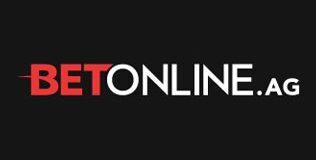 Welcome Bonus
50% up to $1,000
Read Review
Visit Site