Seattle Seahawks vs. Minnesota Vikings – NFL, Week 3 (2021)

There will be no love lost Sunday in Minnesota. After an 0-2 start embedded in misfortune, Vikings fans are getting restless. The offense is loaded with talent, and the defense was supposed to be much improved – dropping games to Cincy and Arizona to start the year wasn't part of the plan.
Seattle's also a bit agitated after blowing a golden opportunity to move to 2-0.
As for who has the edge on Sunday, let's dive in. I'll ultimately reveal my Seahawks vs. Vikings pick.
Seahawks vs. Vikings Odds
The line's bouncing around between Seattle -1 and Seattle -2, depending on which betting apps for the NFL you like to use. Hovering around 55, the total in this game matches the Buccaneers vs. Rams number for the highest total in week 3.
Why's the total so high?
A quick peek at these teams' shortcomings on defense starts to clue you in.
Defensive Woes in 2021
Team
Yards Allowed/Game (NFL rank)
Points Allowed/Game (NFL rank)
Seahawks
434.0 (30)
24.5 (T16)
Vikings
420.0 (28)
30.5 (27)
The Vikings' secondary got eaten alive by Kyler Murray in week 2. Derrick Henry ran straight through the Seahawks front seven – the Titans racked up a whopping 532 yards of offense in front of "The 12s."
All signs are pointing toward a barnburner on Sunday.
Why the Seahawks Will Win
Russell Wilson is 6-0 in his career against Minnesota. In those six games, Wilson has thrown 13 touchdowns compared to just 3 interceptions and averages 6.22 yards per carry.
Are we supposed to think that Mike Zimmer has suddenly solved Russell Wilson?
That's wishful thinking at best, considering the hot start Wilson has gotten off to.
Russell Wilson – By the Numbers in 2021
Opponent
Completions
Attempts
Passing Yards
Passing Touchdowns
Interceptions
@ Colts
18
23
254
4
0
vs. Titans
22
31
343
2
0
Completing north of 74% of his throws and sporting a spiffy TD/INT ratio, it's safe to say that Russ has been cooking.
Tyler Lockett has gotten loose with 278 receiving yards (2nd in the NFL) through the first two weeks; it's only a matter of time until DK Metcalf starts popping off. Given the flaws in the back end of the Vikes D, Sunday could very well be Metcalf's breakout game.
For what's it's worth, DK shredded Minny in 2020 (6-93-2).
Why the Vikings Will Win
The Vikings may not be the most talented bunch on D, but Mike Zimmer's group understands discipline and how to penetrate the backfield. Here are a couple of noteworthy tidbits to help substantiate that claim.
Minnesota clocks in 2nd in the NFL in third-down defense (26.1%). Only the Panthers have amassed more team sacks.
After being sidelined for all of 2020, Danielle Hunter is making his presence felt in the trenches. The menacing defensive end already has four sacks – well on his way to the 14.5 sacks he accumulated in 2019 (Hunter also had 14.5 sacks in 2018).
Remember, Russell Wilson was sacked three times in week 1, three times in week 2, plus the Vikings sacked him four times the last time these teams clashed. Not to mention, Wilson has been sacked more than any other quarterback (by a significant margin) since he entered the league.
Add all that up, and Minnesota should have no problem applying steady pressure.
Seahawks vs. Vikings Prediction
Minnesota can ill-afford to start the year 0-3. Playing at home in front of a riled-up crowd, I don't think they will. My Seahawks vs. Vikings prediction is that Kirk Cousins and company find a way to eke this one out.
I'm picking Minnesota to win a closely contested game.
The Seahawks were gashed on the ground last week against Tennessee and had all sorts of problems in the back end. Well, stopping the run doesn't get much easier facing an invigorated Dalvin Cook. Thwarting a passing attack that has Adam Thielen and Justin Jefferson running crisp routes is a lot easier said than done.
And speaking of Captain Kirk's two favorite targets, it's worth noting that upstart slot man K.J. Osborn leads the team with 167 receiving yards.
Seahawks vs. Vikings Pick
It's been five years since Blair Walsh yipped a 27-yard field goal in the waning seconds against the Seahawks in the 2016 wild card game. Still, Vikings fans can remember the pain. A win on Sunday wouldn't erase the years of heartache, but it would at least give the fan base something to get excited about when they start their workweek on Monday.
While I'm picking Minnesota to win the game outright, I'd rather pocket the two-point cushion just in case. After all, Seattle beat Minnesota 27-26 in the last meeting.
For those still unsure about a Seahawks vs. Vikings betting pick, here's another factoid to consider.
Since Mike Zimmer took over in Minnesota (2014), the Vikings have covered the spread 58.5% of the time (69-49-1). On the opposite end of the spectrum, the Seahawks went 2-6 against the spread as a visitor in 2020.
August
Sportsbook of the Month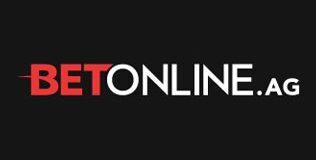 Welcome Bonus
50% up to $1,000