Seattle Mariners vs. Houston Astros – MLB, September 8, 2021

The Astros find themselves sitting at the top the AL West, while the Mariners have pushed past the Athletics recently for second place. Wednesday's rivalry clash is going to be an important game for this division race, not only for these two teams, but for the Athletics as well.
In this game, the starting pitchers will be lefty Tyler Anderson for the Mariners, and righty Jose Urquidy for the Astros. Anderson came over from Pirates in a trade at the deadline and Urquidy has been with the Astros for a while now, but is working his way back from injury.
Looking to bet on this contest? Read on for my Mariners vs. Astros prediction and pick for September 8, 2021.
Mariners vs. Astros Odds for September 8
The Astros open as heavy favorites, while the O/U is set at 9 runs. This indicates that the top MLB betting sites are expecting the score to be around 5-4 in the Houston's favor.
Houston has a 5.5-game lead in their division, but they're just 5-5 over their last 10 games. They still own the far better offense and have the pitching advantage here, of course, so nobody should be shocked to see them priced as the favorites.
The Astros are priced in a fashion that suggests they should win, but will they? Let's break this matchup down to gauge the best bet for Wednesday's AL West tilt.
Mariners vs. Astros Matchup Preview
At first glance, these two pitchers look pretty solid since their ERAs aren't terrible and might make you think twice about the over.
If you dig a little deeper, though, you can find out that the over might be a safe bet here.
Urquidy was excellent in three straight starts before he got injured against the Orioles. He ended up missing the entire months of July and August with a shoulder injury. He will be making his second start since returning from injury in this game.
He wasn't able to last 5 innings in his first start back against the Padres, but wasn't terrible. He gave up 2 runs in 4.1 innings, while allowing 6 runners on base (5 hits, 1 walk) and striking out 4.
With this being just his second start in his return from injury, he probably will have a shortened start again. He could also be at risk for giving up some more runs if he isn't fully recovered.
Urquidy also has reverse splits, which is something to consider when facing the Mariners.
Lefties are hitting just .174 against him in 2021, while righties are hitting .243.
Anderson actually faced the Astros on August 22nd, throwing 5.1 innings giving up 2 runs. He did, however, give up 9 baserunners (8 hits, 1 walk). This means that he could have had a way worse day than he actually did.
Anderson does not have reverse splits like Urquidy, so the Astros righty heavy lineup should be in for a great matchup. I would expect the Astros to be able to put some more runs up on Anderson this time around and give the over a good push.
The Astros have some very talented lefties as well, so they aren't going to be easy outs. Michael Brantley and Yordan Alvarez are very dangerous hitters and they could chip away at Anderson as well, despite Anderson being better against lefties than righties.
As I said in the last part, Anderson does better against lefties than he does righties.
So, the righties in the Astros lineup will do the heavy lifting. Second baseman Jose Altuve will likely lead it off, but the Astros have a bunch more quality hitters from the right side of the plate.
SS Carlos Correa , first baseman Yuli Gurriel, and 3B Alex Bregman have potential for some hits and even homers in this game. Chas McCormick and Martin Maldonado will probably also get the start from the bottom of the order.
Houston, as a whole, has mashed southpaws. Check out their 2021 numbers against lefties.
56 home runs (12th)
262 runs (1st)
161 walks (3rd)
442 hits (1st)
.275 batting average (1st)
I would trust this lineup to put up more than 2 runs that they did last time against Anderson. I would expect them to score around 5-6 runs in this game.
As for the Mariners, their leadoff hitter will probably be SS J.P Crawford. But Urquidy's reverse splits should mean that there should be more righties than lefties at the top of the lineup.
OF Mitch Haniger, 1B Ty France, 2B Abraham Toro (Switch hitter), DH Luis Torrens, and C Cal Raleigh all have big game potential from the right side of the plate.
If Urquidy struggles with coming back from injury, he could hang a few pitches and leave it over the plate which could mean home runs for the Mariners. The Mariners have also been doing pretty solid, enough to overtake the Athletics for second in the division. The Mariners have surprised a lot of people, but still have a lot of work to do to try and make a push for the playoffs.
These lineups and lack of stellar pitchers should mean that a lot of runs should be scored in this game. I would also recommend some players who can be good home run props, so keep an eye out for their odds to be released tomorrow as well.
I would consider Jose Altuve, Alex Bregman, Yuli Gurriel, Carlos Correa, Mitch Haniger, Ty France, and Abraham Toro as some decent bets to hit a home run in this game.
The Astros have a bunch of firepower offensively and are more trustworthy from that standpoint. That is why the sportsbooks are favoriting the Astros to win, pretty heavily.
Mariners vs. Astros Pick for September 1
This game could be unpredictable from the moneyline standpoint, so I'm going to avoid it.
I'm trusting the bats over the arms and taking the Over 9 (-105). The Astros moneyline has decent risk to it with Urquidy still working his way back from injury, and Anderson is not in a good spot despite only giving up 2 runs in his last matchup with the Astros.
I think the Astros can put up a solid 4 runs on Tyler Anderson, while chipping in a couple more on the Mariners' relievers. I think the Mariners can also get a solid 3 runs on Jose Urquidy which gives a total of 7 runs on both starting pitchers.
Needless to say, the Over is very much in play here, and looks like the best bet to target in this game.
Like I said earlier, pitchers coming back from injury are always risky, and Urquidy is no different especially with a shoulder injury. I wouldn't trust Anderson either as the Astros have seen him pretty recently.
August
Sportsbook of the Month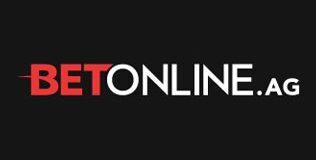 Welcome Bonus
50% up to $1,000