Betting Picks and Prediction for Sean O'Malley vs. Kris Moutinho at UFC 264

Louis Smolka out. Kris Moutinho in.
Sean O'Malley's next fight goes down at UFC 264 this weekend, with an opponent that will be unfamiliar to most watching.
But "Sugar" will just be happy to have the chance to show off his skills on his first appearance on a McGregor card, following being pulled from the Irishman's bout with Khabib Nurmagomedov back in 2018.
I'll be covering the odds for O'Malley vs. Moutinho at UFC 264, as well as providing the best bets for the fight. So, if you're looking for some wagering tips for the fight, I can help you out with those. My prediction and picks for O'Malley vs. Moutinho will help you get your bets down on what is expected to be a one-sided beatdown.
But will it be as easy for the young bantamweight as some think?
O'Malley vs. Moutino – Who Wins?
Like many punters, plans for betting on Malley's next fight at UFC 264 went awry with Louis Smolka's withdrawal.
But Moutinho, a promotional debutant with a record of 9-4, is a step below the man he replaces. The Portuguese-American is 3-2 from his last five on the regional circuit and is unlikely to pull off the shock.
If O'Malley loses this fight, it changes everything we think we know about him. But don't expect that to happen.
Keep a straight face when you see O'Malley's odds for UFC 264…
Odds for O'Malley vs. Moutinho
Sean O'Malley's Odds to Win
-900
Kris Moutinho's Odds to Win
+550
Like most sensible people with an eye on this fight, the oddsmakers at the best online betting sites are not disrespecting Moutinho.
They are, however, conscious that the promotional newbie is stepping into this fight at short notice. Against one of the most highly-touted prospects in the sport, I should add.
Ergo, O'Malley's odds to win at UFC 264 are -900. That means that a $900 wager will get you $100. Translated into layman's terms? Let's just say that Sugar is expected to win this fight.
Moutinho's odds to beat O'Malley come in at +550. If you fancy the upset, $100 gets you a profit of $550 if he can upset a fighter many believe to be good enough to one day win a title at 135-pounds.
Keep reading for my top wagers for O'Malley vs. Moutinho.
Best Bets for O'Malley vs. Moutinho
Fight Under 1.5 Rounds
-180
O'Malley to Win in Round 1
-110
O'Malley by KO/TKO/DQ in Round 1
+115
If you're looking for top prop bets for O'Malley vs. Moutinho at UFC 264, BetOnline has some of the best of them.
I've taken my best O'Malley vs. Moutinho bets directly from the site, which you can find above.
All in all, there are three wagers to target in this fight. The first is the fight to end under 1.5 rounds, at fairly decent odds. I can't see Moutinho lasting any longer than the halfway point of the fight, and that's being conservative.
Unsurprisingly, I've opted against taking the moneyline, given the negative value for Sugar. Instead, I've worked the bets I like around my prediction for O'Malley vs. Moutinho. So a win in Round 1 is a solid pick, or for some extra beef, take O'Malley to win in the first by way of KO/TKO/DQ.
For the record, nine of O'Malley's wins have come by way of knockout, with one submission victory on the regional scene in 2015.
Late notice stand-in Moutinho has suffered two KO/TKO losses and two submissions, with both knockouts coming in his last four.
Why O'Malley Beats Moutinho by KO/TKO
Dana White and co. wanted O'Malley on this card. Most fans wanted O'Malley on this card. But that late withdrawal threatened his chances of appearing on this card.
Moutinho was drafted in as a late replacement, and the day was saved. Props to the native of Milford, Massachusetts, who gets his chance to "do a Rocky" and pull off the unthinkable.
The odds for O'Malley vs. Moutinho only tell you part of the story, of course. But when betting on UFC fights, overcomplicating things that don't require it a skill you learn over time.
So, allow me to put it this way — Moutinho is not on his opponent's level, and offers nothing that he has never seen before.
Thus, my betting picks for O'Malley vs. Moutinho are made in full confidence that we will see a super convincing performance from Sugar.
Complacency will not be a problem for the Arizonan, as the gulf in class is high enough for him to be even more cautious about putting himself in a bad situation.
You can find some of the best UFC 264 bets in this fight. So, fill your boots!
More UFC 264 Wagers and Picks
While one of the best UFC 264 fights to bet on, wagering O'Malley vs. Moutinho isn't where things end.
The headline fight this weekend needs no introduction. The chances are you already have your bets for Conor McGregor vs. Dustin Poirier 3 and other fights on the card sorted. But just in case you haven't, you can find more odds and predictions for UFC 264 in our UFC picks section.
Here's some of our most popular content for the fights this Saturday, July 10.
Good luck with your bets!
AUGUST
Sportsbook of the Month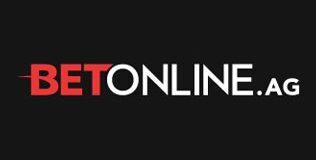 Welcome Bonus
50% up to $1,000
Read Review
Visit Site