San Francisco Giants vs. Los Angeles Dodgers – MLB, July 22nd, 2021

The race for the NL West division literally couldn't be tighter. The San Francisco Giants hold onto a tentative lead, but the defending champion Los Angeles Dodgers are breathing down their neck.
Both teams are in good form with 6-4 records over their last ten games, though, so something has to break.
L.A. plays host and will enter as the understandable favorites, especially since they have the better pitching and more lethal offense. Is it as easy as betting on the Dodgers, though?
Let's find out in Thursday's Giants vs. Dodgers betting pick and prediction.
Giants vs. Dodgers Odds for July 22nd
Los Angeles is the favorite at home, where they've gone a blistering 31-15 in 2021. San Francisco prefers to operate out of their home park, too, but a 29-22 road record is nothing to sneeze at.
I don't think home/away splits are the best way to place your bets, but L.A. is clearly tough to beat in front of their home crowd. They also have Walker Buehler toeing the rubber and have a loaded offense, so nobody will be appalled with their -163 price tag.
In fact, that moneyline is a bit of a deal. You can always consider the Dodgers all the way up to -200, depending on who is pitching. For this game in this setting, -163 sounds like a fair price.
The run line is equally inviting if you like the Dodgers. They are a good bet to win, so why not shoot for the moon and get them at dog money to win by two at home?
I'm not sure the game total should be messed with, of course. Eight is right down the middle in a pitcher-friendly park. The pitching is pretty darn good here, and yet the offenses have some serious pop.
It's just not a total I feel drawn to, one way or the other. The pricing is nice all around, but the two bets that call to me are L.A. to win or the Dodgers at -1.5.
Giants vs. Dodgers Game Preview
You can fall in love with whatever bet you want, but the logic better match up with it. I think everything on the surface points to a Dodgers win, starting with the pitching.
Just look at what Walker Buehler has done so far in 2021.
10-1 W/L record
2.37 ERA
122 strikeouts
0.91 WHIP
Walker has dealt with some hard contact woes (10 home runs allowed at home), and that's admittedly troublesome against a pretty powerful Giants lineup.
Other than that, of course, he's held the opposition in check for the most part and has largely been very tough to get to at home.
He's also specifically shredded the Giants this year. Buehler has seen them three times, and he's K'd 15 batters in 19.2 innings, producing a staggering 0.92 ERA in the process.
Even if Buehler isn't at his absolute best, the odds are good that his offense bails him out. Anthony DeSclafani has been lights out for the Giants, however.
The 31-year old has an equally impressive 10-4 record with 103 Ks and a 2.78 ERA. He's excelled on the road this season, too.
The problem? L.A. has destroyed him (10.95 ERA), and he has a bad history against left-handed hitters.
The Dodgers don't have as many of those at an elite level as they're accustomed to, but getting past Max Muncy and Cody Bellinger won't be easy.
Once you start talking about mashers like Justin Turner and Mookie Betts from the right side, you start forgetting about historic splits, too.
Overall, the matchup greatly favors the Dodgers, and it all comes down to which bet you prefer.
Giants vs. Dodgers Pick for July 2nd
The Dodgers are probably winning this game. They're the better team, they have the more dangerous offense, they're at home, they need to win to take back first place, and they have the better pitcher.
DeSclafani is good enough to deliver a gem, and the Giants have enough power to make me look stupid. But everything points to a Dodgers win here, so you just need to decide if you want to play it safe or aim for the dog money.
I think L.A. should have little problem here, so I love the idea of getting them at a +120 price to win by two runs.
August
Sportsbook of the Month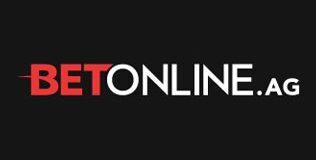 Welcome Bonus
50% up to $1,000