Saint Mary's Gaels vs. UCLA Bruins – March Madness, Saturday, March 19, 2022

The Round of 32 kicks off Saturday with one of the more intriguing matchups coming in the East Region. The No. 4 UCLA Bruins will take on the No. 5 Saint Mary's Gaels.
Both teams took a different path to victory in the first round. UCLA trailed most of the game but made a late comeback against Akron. Saint Mary's dominated Indiana with a 29-point victory. I'd say we'll see something a little closer.
BetOnline gives us the early odds for this Round of 32 matchup. Let's check them out.
Saint Mary's vs. UCLA Odds for March 19th
Saint Mary's Gaels (+3.0)
-113
It's interesting to see the UCLA Bruins open as a (-3.0) point favorite. UCLA barely made it through the Round of 64, while the Saint Mary's Gaels dominated their opponent.
Saint Mary's has been great against the spread, covering in 20 of their 32 games. They've only failed to cover twice in their last nine games. That includes a victory over No. 1 Gonzaga. Saint Mary's went under their point total in the previous three regular-season games but have gone over in their three postseason games.
UCLA hasn't been as good lately against the spread. They covered twice in their last five games, but that doesn't include their Round of 64 matchup with Akron.
They've hit the over in five of their last seven games, but they had a low-scoring game against Akron. It'll be interesting to see if they can put that game behind them.
Neither team has a significant injury, so we're full steam ahead for this Round of 32 matchup. Let's talk about each team's chances to advance to the Sweet 16.
Saint Mary's Gaels Preview
This season, all the talk in the WCC was about Gonzaga. However, the Saint Mary's Gaels had a great season and spent time in the top 25. Their stock went up when they closed the regular season with a 67-57 victory over Gonzaga.
Gonzaga had their revenge, defeating Saint Mary's in the WCC Conference Final. Still. Saint Mary's did enough in the regular season to earn a No. 5 seed in the NCAA Tournament.
In our 2022 NCAA bracket predictions, Anthony Haage named Saint Mary's as his best bet to represent the East Region in the Final Four. Anthony might be making a hefty profit if the first round is any indication.
Saint Mary's had their way with Indiana. We typically see their defense on display, but four players cleared 12 points in the matchup.
Logan Johnson: 20 points
Tommy Kuhse: 19 points
Alex Ducas: 13 points
Matthias Tass: 12 points
All in all, Saint Mary's defeated Indiana 82-53. It wasn't a huge surprise to see them hold Indiana under 55 points. After all, Saint Mary's allows the ninth-fewest points per game. I was more impressed with their offense.
Saint Mary's ranks outside the top 200 with 70.1 points per game. They like to control the game with their slow pace, which doesn't typically lead to many points. It'll be interesting to see how that works against a high-powered offense like the UCLA Bruins.
Their defense wasn't the best against NCAA Tournament teams like Gonzaga and San Francisco.
Saint Mary's held Gonzaga under 60 points in their second matchup but failed to hold either team under 69 points in the other four matchups. Gonzaga and San Francisco represent the best comparison for the level of competition in the Round of 32.
We'll see if they can carry over their offensive success.
UCLA Bruins Preview
Last season, the UCLA Bruins used a big comeback in the First Four to make the Round of 64. That led to a surprising Final Four run that nearly saw them knock off Gonzaga.
Flash forward to this season, and could UCLA be in a similar position? UCLA didn't look like a top 25 team in their Round of 64 matchup with Akron. UCLA trailed virtually the entire game, but Tyger Campbell came through in the clutch.
Check out this sequence with UCLA trailing by four points.
Campbell Three-Pointer (50-51)
Campbell Two-Pointer (52-51)
Campbell Three-Pointer (55-51)
He took over late, scoring on three straight possessions to give UCLA a four-point lead. His heroics earned UCLA a four-point victory. UCLA moves on to the Round of 32, but we can't forget their rough performance.
UCLA's top two scorers, Johnny Juzang and Jaime Jaquez. Jr. were essentially non-factors. Jacquez's stat line looks better because he made eight free throws, but his 3-10 field goal shooting isn't ideal.
Then, you have Juzang. He shot an even worse 3-11 for the field. His biggest moment was when he knocked down two late free throws to seal the victory. If not for Campbell's heroics, UCLA wouldn't have been in that situation.
This has been an issue for Juzang. He has scored 10 points or less in six of his last seven games. When will we see him turn things around?
UCLA has four players averaging over 10 points. Campbell was the only one to shoot over 50 percent against Akron. That's not going to work if they want to knock off the Saint Mary's Gaels.
This matchup should come down to UCLA's offense vs. Saint Mary's defense. Let's check out my game pick for the Round of 32 showdown.
Saint Mary's vs. UCLA Pick
Both teams enter this matchup with question marks. The Saint Mary's Gaels defense hasn't been great against NCAA Tournament teams. On the other side, the UCLA Bruins offense has been struggling. The latter is why I have Saint Mary's covering the spread.
I have more faith in their defense than UCLA's offense. Saint Mary's offense should do enough to advance to the Sweet 16.
Fans can tune into this game Saturday at 7:10 p.m. ET on TBS. Take a look at our basketball picks page for more March Madness breakdowns.
September
Sportsbook of the Month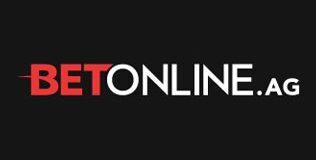 Welcome Bonus
50% up to $1,000