Safest Picks for Week 4 of the 2021 NFL Season

We are already entering the final first quarter of the NFL season. Week 4 is upon us after another exciting week in the NFL, so let's get into which teams are the safest options this week.
Some teams have heavy moneylines, which won't get a huge return if you get it right, but we can parlay them or try and do alternate spreads to be a little safer about it.
Here are my safest teams to win in Week 4 of the NFL season.
Tennessee Titans (-350)
Opponent – New York Jets (0-3)
The Titans did not have fun in Week 1 against Kyler Murray and the Cardinals. Julio Jones was supposed to be the main reason why this team could be a Super Bowl contender, but he has been inconsistent in his first three weeks.
He had a great Week 2 game against the Seahawks with 128 yards receiving but followed up with 50% of offensive snaps played in Week 3 against the Colts with just 4 targets (3 catches, 47 yards). Julio got publicly criticized by Mike Vrabel after their Week 1 performance when Vrabel said Julio did "dumb sh** that hurts the team."
It is safe to say that he has gotten off to a rough start in Tennessee, but the Jets offer him a get-right game and the Titans an opportunity to earn their third win in a row.
As for the Jets, Zach Wilson has been experiencing his rookie growing pains, and probably won't play well enough to beat the Titans.
Their offense is very young and is far too unreliable to bet on. They have scored 14, 6, and 0 points in their first three games and need to improve tremendously before beating a team like the Titans.
They also don't have a strong enough run game to help out Wilson.
The Titans may have the easiest defense of the Jets' first four opponents, but I wouldn't be surprised to see them shut out again.
Kansas City Chiefs (-290)
Opponent – Philadelphia Eagles (1-2)
Hopefully, you caught my upset picks of the week from last week when I picked the Chargers to upset the Chiefs. This time, it's different.
The last time the Chiefs lost two regular-season games in a row was in 2019, when they lost back-to-back games against the Colts and Texans. Of course, that's the year they went on to win the Super Bowl.
You would have to go all the way back to the 2017 Chiefs (when Alex Smith was the quarterback) to see their losing streak reach more than two games, which was actually a four-game stretch.
The Chiefs made some big news this week when they signed Josh Gordon after he was reinstated from the administrative list. Maybe he will be a boost for them behind Kelce and Hill.
Listen, it's not like the Chiefs have been playing badly; they have just matched up with very good teams to start the year.
They could have started 0-3 because they just barely beat the Browns in Week 1 and followed that up with losses to the Ravens and Chargers. The Ravens barely beat them, and if Clyde Edwards-Helaire didn't fumble, they could have won that game. The Chargers had to take them to overtime to beat them, too, so they could also be 3-0.
The Eagles are a step down in competition from the Browns, Ravens, and Chargers, and I don't see Patrick Mahomes losing three games in a row a whole lot in his career.
Green Bay Packers (-315)
Opponent – Pittsburgh Steelers (1-2)
The Packers have looked tremendously better since their Week 1 beatdown by the Saints. The offense looks to be gaining steam and could be back to their league-leading form from last season. The Steelers are one of the best teams at getting to the quarterback, but Aaron Rodgers is among the very best in the league at getting the ball out of his hands.
Rodgers versus the Steelers' defense will be the biggest matchup in this game, and I favor Rodgers in this one.
The Steelers have been very inconsistent so far this season. They were able to upset the Bills in Week 1, but have lost to the Raiders and the Bengals since then.
The offense does not look good behind their offensive line, which has gotten significantly worse this season. Big Ben is likely in his very last season, and the Steelers aren't able to put the points up like they used to.
Give me the Packers in this one, making it their third straight win since Week 1.
Tampa Bay Buccaneers (-280)
Opponent – New England Patriots (1-2)
Now, this is going to be one of the most entertaining games of football this year. They don't even have to play the game for it to be entertaining.
Tom Brady makes his return to Foxboro and Gillette Stadium since joining the Buccaneers, and he has a very good chance to break the record for all-time passing yards. Brady just needs 68 passing yards to break Drew Brees' record 80,358 yards.
The emotions will be running high in this one for Brady and the Patriots, but that shouldn't take him off his game.
The Bucs are coming off a tough loss to the Los Angeles Rams and will not want to get too far behind the Panthers (3-0) and Saints (2-1).
I expect the Bucs to have the advantage here on offense while also holding Mac Jones and the offense to a lower amount of points.
The Patriots had their best game against the Jets on offense, scoring 25 points in their victory. They have struggled against tougher defenses in the Saints and Dolphins, averaging just 14.5 points per game against them. I would expect the Bucs defense to be closer to the Saints and Dolphins than the Jets, so I think we could see another game with under 20 points for the Patriots.
That means Brady and the Bucs will only need around 3 touchdowns to beat them. I think that is very reasonable to expect out of the Bucs offense because Brady practiced for most of his career against Bill Belichick's defense.
He might actually be able to put up a solid number of points, especially if Antonio Brown is coming back this week.
My Favorite Pick for Week 4
This is a close one for me. I am a huge fan of the Chiefs this week and the Bucs, and they both have decent money lines considering their opponents. These teams all have a very strong chance to win this week, and I would lean towards them to cover their spreads as well.
A nice way to increase your odds would be to parlay these picks together. You can pick your favorite two or do all four if you wish.
Also, be sure to make your way back to our picks page, where you can find my Upset Picks of the Week coming soon.
AUGUST
Sportsbook of the Month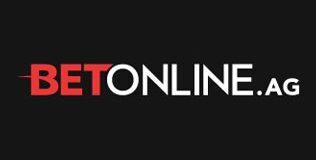 Welcome Bonus
50% up to $1,000
Read Review
Visit Site