Safest Picks for Week 1 in the NFL (2021)

With the regular season approaching, it is time to take an in depth look at the matchups in Week 1.
The closer we get to the regular season, the more of an idea we have of what the lineups and matchups are going to look like. Injured players and trades have been happening, which has been reshaping NFL rosters.
With those happening and Week 1 approaching fast (season opener is Cowboys @ Buccaneers on September 9th), the lineups are going to start to be solidified.
If you're looking for some safety, look no further than my week one NFL locks.
Seattle Seahawks (-120)
With moving pieces on the other teams in the NFC West, it is important to remember the Seahawks. The Seahawks are a reliable team, with great players sprinkled around their entire team.
Their offense has playmakers at quarterback, wide receiver, running back, and tight end. Their offensive line could improve as per usual, but Russell Wilson and company are primed for another solid season from the offensive side of the ball. They scored the eighth most points in the league in 2020.
They also recently extended their star safety Jamal Adams, who is a big impact player on their entire defense. Adams and Bobby Wagner are the biggest pieces of the Seattle defense, but all together they can use some more depth and talent.
They should be capable enough to at least beat the Colts in Week 1, who are likely to be without their starting quarterback Carson Wentz.
The Colts haven't made any noise in the trade market, and it looks like they will be rocking with Jacob Eason. They haven't solidified a starter, but either way it's going to be a backup or Wentz, who could have rushed back from injury too early and missed precious preseason practice time.
The Colts aren't going to be a complete pushover and the top NFL betting sites don't think so either. The Seahawks' spread is currently -1 (-110), which might be hammered since the Colts are likely without Wentz.
Indy does have a strong offensive line, talented second year running back, and a great defense. This team is solid, but the lack of star quarterback play and reliable receivers may not make them a threat to win the Super Bowl and the Seahawks in Week 1.
I like the Seahawks to start the year off right with a win in Indianapolis.
Jamal Adams and Bobby Wagner need to be all over Jonathan Taylor, which is very realistic with their talent. Russell Wilson can lead the offense and put up solid points for the Seahawks, who should start the year off at a record of 1-0.
Denver Broncos (-120)
With the Broncos recently naming their quarterback, people need to keep an eye out for them. There is no doubt that Drew Lock offered some upside, but a steady presence like Teddy Bridgewater could make the Broncos a problem in 2021.
The Broncos are favored to win Week 1 against the Giants, which I like as my pick in this game.
The Giants don't have a talented offensive line, which was ranked dead last in the league by PFF. This is a huge opportunity for Von Miller and Bradley Chubb to dominate. The Broncos have their great pass rushers back and healthy for this season, as well as one of the best secondaries in the league.
They brought in former Bears cornerback Kyle Fuller, who played really well in Vic Fangio's scheme when they were both on the Bears. They also have other corners, Bryce Callahan and Ronald Darby, and talented safeties Justin Simmons and Kareem Jackson.
This Broncos defense is built to shut down opposing passing games, and the Giants don't have the tools to threaten them.
The Broncos offense has some underrated players as well. Teddy Bridgewater will be a veteran presence, surrounded by talented receivers Jerry Jeudy, Courtland Sutton, and Noah Fant.
Their backfield has veteran Melvin Gordon and promising rookie Javonte Williams. This Broncos team could be a sneaky good team this year, and maybe a Super Bowl contender next year if they land Aaron Rodgers.
As for the Giants, they did add big name, free agent wide receiver Kenny Golladay, who might be banged up for Week 1. Saquon Barkley is also coming off a major injury, which forced him to miss all but two weeks in 2020. This Giants offense should not be super threatening this season.
Their defense is the Giants' strong suit, but I'm taking the Broncos to win this game. This should be a low scoring game as well, so the Under (49.5) might be a good bet here too.
Green Bay Packers (-156)
After all the Aaron Rodgers drama ended, things went back to normal. Rodgers and the Packers' offense should be in for another great year.
Last year, they scored the most points out of any team in the league (31.8 points per game) and they added WRs Amari Rodger (3rd round draft choice) and former Packer, Randall Cobb.
Their running back room is very talented with balanced running back Aaron Jones and downhill runner A.J Dillon.
This offense can score a bunch of different ways and they should be able to put up points, even on a tough Saints defense.
The Packers defense did let them down in the NFC Championship game against the eventual Super Bowl champion Buccaneers, but they could redeem themselves in 2021. They have one of the best secondaries in the league, as well as a capable pass rush.
The new look Saints will likely be manned by quarterback Jameis Winston, who is looking to win the job over super utility man Taysom Hill.
They will be without Michael Thomas for some time to begin the season and will rely on preseason breakout player, Marquez Callaway. This offense will try to repeat the success that they had with Drew Brees, but they are likely to struggle against a capable Packers defense.
All in all, I see the Packers as a solid Super Bowl bet this season, so you better believe I like them in week one. To read more about their title prospects, check out this breakdown of their Super Bowl 56 odds.
Baltimore Ravens (-225)
The Raiders used to have one of the best offensive lines in the NFL. Key word there is used to. They traded C Rodney Hudson to the Cardinals, T Trent Brown to the Patriots, and G Gabe Jackson to the Seahawks.
I think this will hurt the Raiders' offense (which is their strong suit) a ton in 2021.
They have solid playmakers in TE Darren Waller, RBs Josh Jacobs and Kenyan Drake, and WRs Henry Ruggs, John Brown, Hunter Renfroe, and Henry Ruggs. The Raiders scored the 10th most points in 2020, but it will be very difficult to repeat this upcoming season without their top end offensive line.
The Ravens are out to prove themselves again in 2021. 2019 MVP winner Lamar Jackson is looking to get back into his dominant form and lead the offense to an even better year than last year.
He's been pretty vocal about opposing defenses not truly figuring him and Baltimore's offense out just yet, too.
"I'm gonna keep playing football and we're gonna see. But I doubt it, dude. I doubt it. I strongly doubt it. Gonna play ball."
He doesn't seem too worried.
They have tons of playmakers on the Ravens offense, not just Lamar Jackson. They have running backs that can do anything running backs need to do.
Gus Edwards is a good power back, Justice Hill has tons of speed, and J.K Dobbins is their balance back. Dobbins is their starter and could be in for a big year after an impressive rookie season (6.0 yards per carry, 9 touchdowns, and 805 rushing yards in just one official start).
At the core of their offense is their offensive line, which could be one of the best units across the league in 2021.
The Ravens' defense may be just as good as their offense, if not better. They have a talented secondary, great pass rush, and impressive linebackers. The Ravens defense held opposing teams to the second fewest points allowed in the league in 2021 (18.9 points allowed per game), just behind the Rams (18.5 points allowed per game).
It shouldn't be a surprise if the Ravens have another dominant year from the defense side of the ball.
The Raiders defense allowed the third most points in the league in 2020 and they probably won't be able to go from worst to first in 2021. I think the Ravens are in position to dominate Week 1 over the Raiders.
My Top NFL Lock for Week 1
My top pick for Week 1 is the Packers (-156) over the Saints. I would say the Ravens are the safest bet for Week 1, but their odds of (-225) don't make it a very profitable bet.
You would be better off betting on the spread or making a parlay.
The Packers have more profitable odds than the Ravens, and I like them as my favorite pick for Week 1 of the NFL season.
My week one NFL locks above should be able to win their games in Week 1, barring something crazy. The unfortunate thing that happens across all sports is injuries. Let's hope that these teams stay healthy so they can make us some money in Week 1.
If you're excited to bet on week one in the NFL, but desire a little more value, be sure to check out my week one NFL underdog picks.
AUGUST
Sportsbook of the Month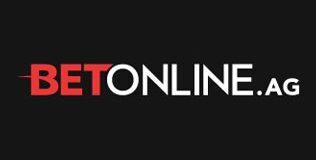 Welcome Bonus
50% up to $1,000
Read Review
Visit Site