This Week's Safest NFL Bets – Week 9, 2020

If you're looking for some of the safest week nine NFL betting picks, you've come to the right place. Each week, I look over the latest NFL odds, and pick out the bests I think have the best chance of converting.
Last week, the Steelers at +5.5 felt like a steal, and Pittsburgh pushed it over the top with a road win in Baltimore. I think we can get more value like that this week, as there are several point spreads that feel a bit too thick, and some game totals that aren't quite right.
For my favorite plays on this week's betting slate, let's dive into it with my week 9 NFL locks.
San Francisco 49ers (+3) -120
I took a look at the early week 9 NFL odds, and this was the price for this game. It honestly could end up getting even sweeter than this, as the Niners are really beaten up right now.
Jimmy Garoppolo was bad last week, but he's now iffy with an ankle injury.
Throw in a banged-up George Kittle and a totally mangled 49ers defense, and it's easy to see why the top football betting sites are eyeing the Packers as the favorites.
Unfortunately, I don't think Green Bay can be trusted here. Not only did they get waxed in all three games when traveling out west in 2019, but they again displayed a faulty run defense in a bad home loss to the Vikings in week eight.
San Francisco is still at home, they are still well-coached, and in recent weeks, their defense and running game had looked rather sharp. They're the better team, and it wouldn't be shocking to see the Packers overmatched once again.
Especially if the spread stretches out further for the Niners, I love them in this spot. I'll gladly take them at +3, though.
Seahawks vs. Bills Over 51 (-120)
This figures to be one of the most explosive games of week nine, and it's no surprise that it is where one of my favorite week 9 NFL DFS picks comes from.
Russell Wilson is crushing it this year, as he already has 26 passing scores.
Wilson is reason enough to bet on the Over here, as his Seahawks have topped 30 points six times, and have scored at least 27 points in every game this season. They're not going to suddenly get iced by an overrated Bills defense.
Buffalo can tighten things up defensively, but the more likely scenario is we get a shootout. Seattle's defense even gave up 21 points to Nick Mullens last week, and that unit has been carved up for 26+ points in every single 2020 contest.
This has all of the trimmings of a shootout, which paints this total as entirely too low.
Chicago Bears (+6) -115
I never feel amazing about betting on the Bears, but each week comes, and the sportsbooks keep disrespecting them.
Well, disrespect is a strong word. Let's just say the pricing keeps having me look upon the Bears favorably.
That's again the case this week, as the Bears are thick 6-point underdogs as they head to Tennessee to take on the Titans. In theory, the Titans have the vastly superior offense, own one of the best running backs in football, and host a really weak Chicago offense.
But the Titans have not been good defensively this year. Take away a demolition of the Bills a few weeks back, and this Tennessee team has coughed up 30+ points four times. Three of those games came against bad teams like the Vikings, Jaguars, and Bengals.
Tennessee cannot be trusted to run away with this game like the odds might suggest. Chicago – as mediocre as they can be – just fought the Saints to an overtime loss, and have found ways to win a lot of close games this season.
Chicago isn't the type of team you'll feel great about betting on, but six points is a lot for a team that has a solid defense and is looking at a favorable matchup.
Carolina Panthers (+11.5) -105
If you like the Bears against the spread, you should be falling over in love with Carolina this week. They let me down when it comes to the Over in recent weeks, but I really like them to give the Chiefs a good game in week nine.
One big reason to like the Panthers? Christian McCaffrey could be back.
I honestly might be all in on the Panthers to beat this spread, regardless. Even the New York Jets played the Kansas City Chiefs tightly in the first half last week, while KC has lost to the Raiders and played close games against the Chargers and other teams.
There is definitely a game script where a stingy Carolina secondary and the return of C-Mac make this game a lot closer than the top NFL sportsbooks price it to be.
For what it's worth, this Carolina team has been very balanced, has played solid defense, and has been in literally every game this year. I like their chances to hang within 10 points and beat this thick spread.
Dolphins vs. Cardinals Over 48 (-110)
Lastly, I also love the Over in this spot, where Tua Tagovailoa heads to the desert to battle Kyler Murray and the Arizona Cardinals.
Murray has been a borderline MVP talent in 2020, and he's had a high-flying Arizona offense looking about as dangerous as anyone. The Cardinals outlasted the Seahawks two weeks ago, and last week rested up during their bye week.
It's worth noting that Miami's defense has been quite good lately, but going on the road and shutting down this offense is a tall order. Rather than that happening, I think Miami will be forced to keep up here, and we get a bit of a shootout.
The beauty is that this isn't priced like an explosive affair. This 48 game total feels pretty tame when you look at Arizona's upside, as well as Miami's ability to potentially hang in this one.
Miami at +4.5 looks tempting, but I think we get a nice back-and-forth game between two young, dynamic signal-callers.
Summary
Sometimes the NFL doesn't give us a lot of wiggle room. Other times, like week nine, it offers you appealing betting situations in droves.
There are a lot of games with crazy shootout potential this week, yet they're slow to actually be priced as such. There are also some thick point spreads in spots where I think the underdog isn't really being rated properly.
Of course, value is subjective. Even so, I like these bets as my top NFL locks for week nine. If you see it the same way, feel free to back any of these wagers at your favorite betting sites.
AUGUST
Sportsbook of the Month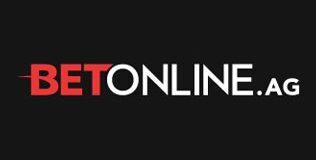 Welcome Bonus
50% up to $1,000
Read Review
Visit Site