This Week's Safest NFL Bets – Week 7, 2020

Every new week of NFL betting action is greeted in one of two ways by sports bettors. Either you want to score the big upset win that erases some losing weeks and builds your bankroll, or you just want any kind of win you can possibly get your hands on.
Ideally, you string the latter types of bets together, and you also hit on an upset pick or two.
To do that, you need some safe NFL bets that you can target, without taking on too much risk. I know, the NFL is as volatile a sport to bet on, but hey, there is still some reliability to be had.
I scored two wins with my favorite bets last week, and had the Packers shown up (at. all.) on Sunday, I'd have hit on a third.
I'll take breaking even when you look at how weird week six was, of course. It's onward and upward, as I break down my week 7 NFL locks.
Philadelphia Eagles (-6) -110
The Eagles have had some tough luck in losses over the past two weeks, but despite suffering brutal defeats, they actually flashed a lot of toughness.
Eagles trailed 17-0 at half

Outscored Ravens 28-13
in second half

Carson Wentz and Jason Kelce were the only starting players on offense left. Carson fought like crazy with all the backups

But Eagles are 1-4-1 pic.twitter.com/jVHmc2hyQW

— John Clark (@JClarkNBCS) October 18, 2020
Philly fans may be calling for the head of star quarterback Carson Wentz, but he was a key reason why the Eagles had a chance late in their games the past two weeks. This, despite playing with a bunch of young weapons and a mangled offensive line.
To be sure, things only get tougher in week seven, as the Eagles saw stud running back Miles Sanders exit with an injury.
It's unclear what his availability will be on a short week, as the Eagles prepare to host the rival Giants. This is a short week for both sides, though, and New York just got their token win (barely) in a tense showdown with Washington.
Philly weirdly is still capable of being the class of the NFC East. I think they show that in a primetime setting, and getting the win by a touchdown or more seems like a safe bet.
Cleveland Browns to Win (-190)
Sometimes bettors have to pay for wins. That could be the case in week seven, where paying in a bit more to get a winning bet makes good sense.
The Bengals have been pretty feisty in 2020, but they had a major collapse last week, and they're still young and inexperienced. Cleveland hasn't exactly looked amazing against two good teams (Ravens and Steelers) this season, but they've beaten up on suspect teams.
Cincinnati certainly qualifies.
No, the Browns aren't ready to be placed among the AFC's elite just yet, but this still feels like a playoff contender. And hey, if they can keep themselves in position late in the year, it's not impossible they make a run at the division.
First things first, the Browns should be able to dominate the Bengals on the ground via Kareem Hunt, while Cincinnati's pass defense should be vulnerable in this matchup, as well.
Buffalo Bills (-9.5) -128
I'll take this price all day, as this is the lowest betting line I've seen for the Bills vs. Jets game. You can get this price at BetNow as I write this, but there's no telling for how long.
Normally you'd steer clear of the -128 odds, but other NFL betting websites have Buffalo as massive 11.5-point favorites. That price could get worse as the week goes on, but if you can find it at -10 or under, I'm game.
Buffalo got housed by the Titans last week, and they had a brutal matchup with the Chiefs on Monday, but if there was ever a game to get them going again, this is it.
New York is winless, and judging by their 24-0 whipping by the Dolphins last week, they're not even up for trying these days. Buffalo only won by 10 earlier this year, which would still get you a win here.
The Jets have gotten impossibly worse since then, so we can hammer the Bills to cover with confidence.
Summary
Last week I handed out four of my safest NFL picks, and this week I'll break the tie and go with three NFL locks for week seven I really like.
Odds aren't out for every game just yet, but you should take a look at the early week seven NFL betting lines to get a jump on prices for other contests you may end up being drawn to.
These three games/bets stand out to me, just because the public is going to be down on the Eagles and Browns, while asking anyone to cover a game by 10 points feels like such a tall order.
Oddly enough, these three bets are my locks for the week. This is just the tip of the iceberg when it comes to betting on the NFL in week seven, of course.
Bookmark our NFL picks section for individual game betting previews, and keep an eye out for all of our other weekly NFL betting content.
AUGUST
Sportsbook of the Month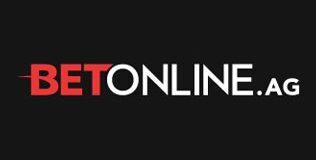 Welcome Bonus
50% up to $1,000
Read Review
Visit Site