This Week's Safest NFL Bets – Week 5, 2020

Last week was a strong run for our NFL locks, as the Vikings did more than beat the spread (they upset the Texans in Houston), and the Saints marched into Detroit and easily beat the Lions for a much-needed victory.
Philly delivered, too, as they not only went into San Francisco and beat what I felt was a thick 6-point spread, but they even won.
Three out of four will do the trick, and we shall march into a new week of NFL betting with confidence.
With more games on the way, I'm back on the prowl for some week 5 NFL locks. Here's the safest bets to target this week, the latest pricing, and some analysis for each pick.
Cincinnati Bengals (+14) -115
First up are the Bengals, who are suddenly kind of, um, good. Hear me out now. Cincy still isn't very reliable, and they were quite bad in 2019, but they've been in most of their games in 2020.
The Bengals literally could have been 1-0 after a tough loss to the Chargers in week one, and in the last two weeks, they tied the Eagles and beat the Jaguars.
Cincinnati also just made history, with Joe Burrow becoming the first rookie quarterback ever to put up 300+ passing yards in three straight games.
Burrow can sling it, and he's operating within a nice system and a bevy of quality weapons at his disposal. The Bengals are slowly becoming a bit easier to trust, and Burrow's competence under center is a huge reason why.
This week that all gets put to the test, as Cincy faces a revitalized Ravens team that just stomped out the Washington Football Team.
Normally I'd just say bet on the Ravens or walk away, but 14 points feels like a lot. Cincinnati hasn't faced anyone as good as Baltimore yet, but they also haven't gotten completely housed like this spread demands, either.
I like Burrow to continue to play well and at least give the Bengals a shot here. A shot, of course, as in losing by less than two full touchdowns.
Giants vs. Cowboys Over 53.5 (-115)
Next, how about them Cowboys? They really have looked good offensively in 2020, but it's usually late in games when defenses are a bit more lax.
I totally get that they should come out and blow the New York Giants off the face of the earth, though, and I'm kind of banking on that.
Betting against Dak Prescott when he's facing bad teams isn't my style. Besides, he just has so many weapons that, even though Dallas is 1-3, this team is bound to figure it out.
For this bet, I fully buy into the Cowboys shredding on offense, but I'm also aware of their atrocious defense.
The Dallas Cowboys have the worst defense in the NFL.

— Mike Leslie (@MikeLeslieWFAA) October 4, 2020
This once-promising unit let their best cover man walk in free agency, and it's also seen their top linebacker go down.
Dallas can't stop anyone defensively. The Falcons dropped 39 on them, Seattle scored 38, and Cleveland just poured it on thick with 49 points.
Maybe the Cowboys benefit slightly from facing a horrid Giants team, but we have to assume Dallas can score on a bad Giants defense. And by mere game flow, or Dallas being bad on that end of the field, New York should be able to do enough to help us get to the Over.
Minnesota Vikings (+7.5) -115
The Vikings were kind to us last week, so why don't we go back to the well? Usually, I'd be a bit hesitant, especially with a Minnesota team that had burned me numerous times in 2020 already.
But this spread feels a bit too thick, doesn't it? Minnesota has been competitive lately, and with a clutch win in Houston in week four, it's possible they just saved their season.
Whether that's true or not, we know they can click offensively, and we also know that by going on the road and getting that win, they probably feel they can hang with just about anyone.
Seattle is the better team and will probably win this game, but the Vikings will once again feel the need to do all they can here. Bettors should also consider that the Seahawks allowed the Miami Dolphins to stay in the game last week and that the Seahawks defense is not very good.
Yes, Russell Wilson can and probably will carve up Minnesota's defense, but we're likely headed for a shootout here. You can bet the Over at 57.5, but that feels a tad high. I like the Vikings to keep this within a touchdown, and maybe they become a sneaky upset pick at a cool +280.
The safest call, of course, is Minnesota showing up and executing their dynamic offense enough to finish with a close loss on the road.
Summary
If you're looking for some of the safest week five NFL bets, I like the three wagers above more than any others.
The Bengals at +14 just feels like a ridiculous point spread. Yes, Baltimore is known to crush inferior teams, but are we confidently betting on the Ravens to cover two scores? I wouldn't, and Cincy's play of late gives me confidence they can at least stay in it to some degree.
Every game involved the Cowboys seems to be on fire these days, too. This is a great spot to test the betting gods and see if a shootout or blowout can get you to an Over bet.
Lastly, Minnesota has looked better and more focused lately. Their defense even seemed to take a step forward in week four. I don't anticipate they stifle Russell Wilson, but their offense may be showing enough signs of life that we can bet on them to keep this game close.
These are my favorite week five NFL locks. If you want a little more betting insight for the week, hit our NFL picks for individual betting previews of every contest.
AUGUST
Sportsbook of the Month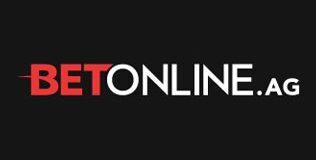 Welcome Bonus
50% up to $1,000
Read Review
Visit Site