This Week's Safest NFL Bets – Week 4, 2020

We all got a bad beat last week, as the Bengals and Eagles worked to a pathetic tie after overtime. The score ended up being 23-23, of course falling 0.5 points shy of the Over I targeted in my safest NFL picks for the week.
I hate ties. Making it even worse was the fact that the Eagles punted with seconds remaining, basically accepting a tie instead of trying to advance the ball for a shot at a win.
The good news is the rest of our NFL locks panned out. The 49ers and Buccaneers dominated, and easily covered their respective point spreads. It gave us a solid 2-1 record on the week, which showed you to the green at your favorite online betting websites.
Let's do it again in week four, as I break down my week 4 NFL locks.
New Orleans Saints (-3.5) -120
The Saints are in uncharted territory. They're 1-2, coming off a tough home loss to the Packers, and are now mild favorites on the road against the Detroit Lions.
Detroit deserves credit for getting a clutch win in Arizona last week, but they really shouldn't be in this game with the Saints. One of these teams still has legit title aspirations, and it isn't the Lions.
I expect Detroit to still be pesky here, but the Saints could be getting back to 100% with Michael Thomas potentially due back for this one.
Even if Thomas isn't back, New Orleans should be able to score at will in this matchup, and their defense can stifle Matthew Stafford and the Lions. I like the Saints to get a much-needed win to get to 2-2, and doing so by four isn't a reach at all.
Minnesota Vikings (+4) -110
The Vikings and Texans face off this week, and both will be desperate to get their first victory of 2020 as they enter this matchup at 0-3.
I'm not sure anyone expected both of these teams to be winless through three weeks, but here we are. They're both better than their records indicate, and they should bring it with their season's hanging in the balance.
Minnesota offers nice value as an interesting upset pick here, while the Over (52 at -110) is also appealing in what figures to be a shootout. However, more than anything, I just anticipate this game being close.
The Over is a fine secondary wager when you note the offense potential and lack of reliable defense. However, I like the Vikings as a potential underdog pick for week four, and the four points they're getting here feels pretty sturdy at a nice -110 price.
Arizona Cardinals (-4) -103
Lastly, we can also probably feel good about the Cardinals covering against the Carolina Panthers. Carolina is getting some credit here, as they're at home and are coming off a win over the Los Angeles Chargers.
That's fair, but this is still a pretty average team that doesn't defend particularly well, and will continue to be without superstar running back, Christian McCaffrey.
Arizona committed too many turnovers in a surprising home loss to the Lions last week, but they're better than that. I expect Kyler Murray to bounce back and play much cleaner football in an easy win.
The Cards feel like a lock to win and if you really want to go the safe route, you should be able to bet on them with confidence at their -190 price tag at BetOnline. They should cover this four-point spread, though, so getting a little more value with them at -103 to do that seems like the better play.
Philadelphia Eagles (+6) -110
I loved the 49ers last week, but that was against the New York Giants. The 0-3 Eagles seem just as bad on the surface, but they're far more talented and better coached.
The reality is that the Eagles have the talent to be competitive, but they can't get out of their own way. They should have won in week one, and they probably shouldn't have tied the Bengals in week three.
San Francisco is the better team and they've been dominant in two straight wins. Unfortunately, those games came against two of the worst teams in football (Giants and Jets). They're also incredibly banged up, and they'll be hosting a desperate Eagles team.
Philly is a pretty good upset pick here, but I don't think we need to take on that risk. I just like them to keep this one close.
Summary
There is a ridiculous amount of very high game totals this week. Normally that's a wager I feel pretty good about attacking, but not in week four.
Are games featuring the Cowboys, Saints, and Packers probably going to hit the Over? Yeah, maybe, but when you're dealing with totals starting at 55.5 and going up to 58, it's just not a situation I'd deem safe.
Instead, stick with the three bets above, which qualify as my favorite week 4 NFL locks. These are some of the safest bets to target in week four, and should be part of a condensed betting slate if you want to profit this week.
Whatever you do, I wish you luck. Thanks for stopping by, and enjoy the games!
August
Sportsbook of the Month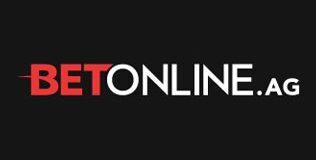 Welcome Bonus
50% up to $1,000