Safest Bets to Target in Week 3 of the 2021 NFL Season

Week 2 of the NFL season is a wrap, and we are on to the next one. We have a number of teams that are undefeated and could continue their streak into Week 3.
Some teams have surprised us early in the season and could be this year's sneaky good teams.
Let's take a look at which teams have some favorable matchups that we can make some money off of in Week 3. These bets won't always be super profitable, but they're not called the safest NFL picks for nothing.
Here's a breakdown of the top NFL locks for week three.
Denver Broncos (-655)
Denver looks like one of the safest NFL bets to target at NFL betting sites in week three.
The rookie quarterback for the Jets did not have a good day at all against the Patriots. Zach Wilson threw a whopping 4 interceptions, and the Jets were blown out 25-6.
Chris Simms broke down the game and suggested Wilson just needs to play within himself.
Now, I don't think he is going to throw another 4 interceptions, but the Broncos secondary is another one that is among the best in the league.
It wouldn't be a surprise to see Wilson throw another one or two interceptions in this one, which could make for another win for the Broncos.
The Broncos are one of the undefeated teams still standing after Week 2, and I like them to be undefeated after Week 3 as well. They beat the Giants in Week 1 (27-13) and the Jaguars in Week 2 (23-13). Now the level of competition isn't exactly super high, but it's not like the Jets are a huge threat either.
Teddy Bridgewater looks to be a great fit for the Broncos and has led the offense to two wins, the recent one being without one of his top receivers in Jerry Jeudy.
Teddy should be able to have another strong game here and keep the winning streak alive.
The moneyline for the Broncos is not profitable at (-655), and you probably shouldn't take that unless you want a reliable pick for a bigger parlay. The spread is set at -11 (-110), which would be a more profitable bet.
It is a pretty large spread to bet on, especially when the Broncos' offense is more good than great. I would recommend doing an alternate spread somewhere in the range of -6.5 in the Broncos' favor, as they should be able to beat the Jets by a touchdown or more in Week 3.
Baltimore Ravens (-500)
The Ravens are coming off a huge upset win over the Chiefs in a thrilling Sunday Night Football game in Week 2.
That game came down to the wire and a 4th and 1 conversion being the dagger by Lamar Jackson.
Typically, after a huge win like that, the team might come into the next week a little unprepared.
Luckily for the Ravens, their next opponent is the lowly Lions of Detroit. I do not think the Lions are a good football team at all and the Ravens are a very good one, so they should be able to win this game handedly.
Similar scenario here to the Broncos moneyline, where it isn't very profitable. The spread is set at -9.5 (-105), which again is more profitable. I think that is a pretty healthy spread for a team coming off a huge emotional upset and could be underestimating the Lions coming into this one.
I think if the Lions were to get off to a lead quickly, that could remind the Ravens of how no team is a guaranteed win.
I would predict the Ravens to come off to a slow start but still be the winner by the end.
Arizona Cardinals (-360)
The Cardinals and Kyler Murray have been putting up some big numbers on the offensive side of the ball, and they could have another big week against their Week 3 matchup.
The Jaguars have played two offenses who are not at the same level as the Cardinals and gave up an average of 30 points per game (Texans and Broncos). I think the Cardinals should be able to put up 35 points or more in this matchup, and the Jaguars' offense shouldn't be able to keep up.
Kyler Murray has been on a tear to start 2021. Here are his key stats so far.
689 passing yards
7 Tds
3 INT
117.6 passer rating
Last week the Cardinals pulled out a victory over the Vikings by just a point (33-34).
They actually could have lost because as time expired, the Vikings kicker pulled it wide right and missed the go-ahead kick. The big reason why the Vikings were able to put up a good fight against the Cardinals is because of their strong offense. I don't think the Jaguars will be able to keep it this close for Week 3.
The spread for this game is set up at -7.5 (-105) for the Cardinals, which is my favorite bet to sit with and not do an alternate spread. The Cardinals should be able to cover a touchdown and half a point against the Jaguars in Week 3 and extend their winning streak to 3 games.
Green Bay Packers (+3.5) -110
Everyone knows Aaron Rodgers' draft story and how the 49ers passed on him for Alex Smith. Rodgers seems to always turn it up a notch against the 49ers, who are worse than their record states.
They sit at 2-0 and are undefeated, but I think their winning streak ends there when Aaron Rodgers comes back to his hometown.
Rodgers and the Packers bounced back in week two, with A-Rod dropping in an efficient performance.
4 TDs
0 INT
255 passing yards
The 49ers were able to beat the Lions, who I stated earlier that I think are not a good football team, and the Eagles, who are also not a very dangerous football team.
I think the Packers are a legitimate Super Bowl threat and should be able to beat the 49ers this week. The fact that the Packers come into this game as the underdog is bizarre to me.
Yes, they were embarrassed in the first week to the Saints, but they remain one of the best teams in the league. I think the fact that you can take the Packers (+3.5) is a great bet, and you can even increase it to something around +6.5 if you want to get some more insurance.
Even if they end up losing to the 49ers, they should at least be able to cover the spread. I was actually thinking about putting their moneyline as a safe bet, but I'll settle for a nice spread.
My Top NFL Pick for Week 3
I really like the Cardinals to win this week, but my absolute favorite pick has to be the Packers spread.
They are not going to be underdogs a lot at all this year, and you shouldn't miss this opportunity.
The 49ers don't have full trust in Jimmy Garoppolo and drafted Trey Lance, who likely won't play enough to make a massive impact.
When you don't have a clear-cut number one quarterback (like the Packers do), it can make it very difficult to win games, especially against tough teams. Take the spread while you still can before the oddsmakers lower it.
Get week three started off right with this breakdown of odds for every matchup.
August
Sportsbook of the Month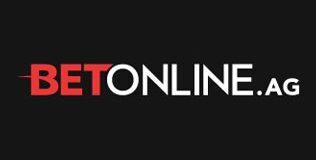 Welcome Bonus
50% up to $1,000