Roman Reigns vs. Finn Balor – 2021 WWE Extreme Rules

The match between Roman Reigns and Finn Balor is most likely going to be the WWE Extreme Rules 2021 main event. The clash is for the WWE Universal Championship, and it's interesting to see what the promotion wants next.
Most people believe that the champion will retain the belt as part of the build-up to his fight against Brock Lesnar. And yet, we don't know that for sure.
I explore the feud so far and the different possibilities in this Roman Reigns vs. Finn Balor betting preview. The goal is to explore the odds and decide on the best pick for this match.
Roman Reigns vs. Finn Balor Odds
The best WWE betting sites have a clear favorite in this one, and that's Roman Reigns. No one expects a defeat for the champion, and I understand that to an extent. He has been extremely dominant, and it's only natural for people to think another win at WWE Extreme Rules 2021 is coming. And yet, there might be another angle to this one, as you can see below.
Roman Reigns vs. Finn Balor Feud Analysis
WWE has been desperately trying to find a suitable storyline for Roman Reigns. The Universal Champion is probably the promotion's most popular star right now.
His feud with Finn Balor started before SummerSlam, but the contender had to sit back and wait because John Cena returned for the show.
After Reigns beat the legend, it was time for Balor to return to the picture. They had a few scuffles, and the Usos helped him on a couple of occasions.
Balor was then defeated in an official match, but his alter ego "The Demon" returned to challenge Roman Reigns. WWE Extreme Rules 2021 is when the fight will happen, and it's the only one under the Extreme Rules at this point.
Many believe that Balor has no chance, and we know for a fact that Reigns will face Brock Lesnar at WWE Crown Jewel. The show will take place on October 21, while Extreme Rules is scheduled for September 26.
That's almost a month, and the question is what happens in that period. Does WWE want to start promoting Reigns vs. Lesnar, or is it enough for another match with Balor before that?
The champion is undefeated in individual fights in 2021, and his only losses came as part of The Bloodline. I think that the match stipulation and using Finn Balor's alter ego suggest that a surprise is not impossible this Sunday.
Roman Reigns vs. Finn Balor Prediction and Betting Pick
The more likely scenario is for Roman Reigns to win, but the price of -800 is simply not worth it. I believe that Finn Balor is not as doomed as most betting sites think, so the odds of +500 for the contender are not that bad.
There's enough time for Reigns to avenge an eventual defeat and move on to his feud with Lesnar. On top of that, the stipulation and the emergence of The Demon suggest WWE might be ready to break the champion's streak.
If you liked this preview and betting pick, you should stay tuned for more of the same. I plan to add a few more betting predictions for WWE Extreme Rules 2021. They will be in a similar format, so you can see the odds, my reasoning, and my recommended bet.
You should also check our WWE Extreme Rules betting guide. The page features useful tips, recommended sites, and interesting facts about the show.
August
Sportsbook of the Month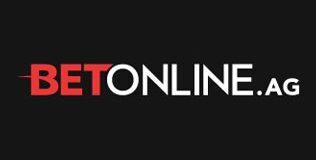 Welcome Bonus
50% up to $1,000