Robert Whittaker vs. Jared Cannonier Betting Preview for UFC 254

Fight fans, it's almost time for UFC 254. Considering that, I think it's as good as time as any to give you my prediction for Robert Whittaker vs. Jared Cannonier, as well as the odds, best bets, and breakdown of the fight.
This is your co-main event of the evening at UFC 254, which is headlined by a lightweight title unification bout between Khabib Nurmagomedov vs. Justin Gaethje. You can get the latest odds and betting advice for Khabib vs. Gaethje on our comprehensive guide to betting on UFC 254.
Today, I'll be focusing on "Bobby Knuckles" vs. the "Killa Gorilla" and what is likely to go down in this fight. So, if you're betting on Whittaker vs. Cannonier, keep reading and I'll have you up to scratch by the time you get to the bottom of this page.
First up, here's my prediction.
Whittaker vs. Cannonier – Who Wins?
Robert Whittaker to Win by Decision
Whittaker is a former UFC middleweight champion with a record of 12-3 in the promotion. Two of his losses came at welterweight, but it is 185-pounds that has made him a big star.
The Aussie is 10-1 since moving up to middleweight, with the only defeat in this weight class coming against incumbent champion, Israel Adesanya. Whittaker is a fighter that you write off at your peril. I'll explain why he has the tools to beat Cannonier a little later.
First, I want to talk you through the odds for UFC 254's co-main.
Whittaker vs. Cannonier Odds
Robert Whittaker to Win
-105
Jared Cannonier to Win
-125
Whittaker's odds to beat Cannonier are -105 with Bovada. He opened at +110, meaning that he is being backed ahead of this fight.
The former champion opened as a favorite over both Izzy Adesanya and Darren Till in his last two fights, but a lot of action on Adesanya saw him relegated to a betting underdog close to their fight at UFC 243. That was, of course, a fight would go on to lose by way of stoppage.
Still, Whittaker is a fighter that is well respected in the world of MMA. His loss to Adesanya is the only blemish on his resume since moving up to middleweight, where he has enjoyed wins over the likes of Yoel Romero (X2), Darren Till, Jacare Souza, Derek Brunson, Uriah Hall, and Brad Tavares.
Cannonier comes in at -125 against Whittaker, having opened at -145.
The former 300-pound air traffic control mechanic has enjoyed an unbelievable run towards the number one UFC middleweight contender spot. Cannonier made his UFC debut as a heavyweight back in 2015 but has never looked better than at 185-pounds.
The American closed as a +195 underdog against Jack Hermansson in September but overcame the odds to score a crucial TKO win that has put him just one win away from a shot at Adesanya's title.
Will Cannonier beat Whittaker? Or will we see Adesanya vs. Whittaker 2 after this fight? Let's look at the best bets for this fight before I answer that question.
Best Bets for Whittaker vs. Cannonier
Whittaker to Win
Whittaker to Win by Decision
Cannonier to Win by KO/TKO
The first bet I want to cover is Whittaker to Win at -105 with the best MMA sportsbooks.
There are many reasons to believe that this fight will be very close, but I'm not sure the Aussie is getting the respect he deserves here. Aside from beating every middleweight he has ever faced apart from Adesanya, the guy is just an awesome mixed martial artist.
I can understand why some bettors are betting against Whittaker. For example, no one goes ten rounds with Yoel Romero without paying the price. But not only did he go ten rounds with the Cuban, but he beat him in both fights, despite suffering from burnout.
More than this, he showed that he could take some big shots from Darren Till and still come through for the win. And for that reason, Whittaker to Win by Decision is probably the best bet to make in this bout.
Whittaker has been in there with the most explosive and aggressive strikers at middleweight. Not only that, but he has always come out on top against this type of fighter. I am putting Cannonier in that bracket, even if he is not on the same level as a Yoel Romero, for example.
With that said, I can't deny that Cannonier to Win by KO/TKO is a bet that has crossed my mind.
For the American to blast Whittaker out of there, he will need to get in close and establish his range. More than this, he is going to need to set up something convincing for Whittaker to bite on. Izzy managed it, but to say that Cannonier is as technical as Adesanya is ridiculous.
If Cannonier can push Whittaker back and overbear him, we could see "The Reaper" forced into a mistake that allows his opponent to blast off. We know he has a good selection of uppercuts and hooks, so the key to the 36-year-old winning this fight relies on taking Whittaker's legs away.
But I don't see that happening…
Why Whittaker Beats Cannonier
I'm not going to pretend that Jared Cannonier is not a dangerous, dangerous man.
He has terrific power, great durability, and an awesome work ethic. But technically, he comes into this fight at a disadvantage against Whittaker. His opponent is the better all-around fighter and has a much richer resume.
More than anything, it's important to look closely at Whittaker's experience on his resume before you back Cannonier. He has been in there with the best fighters there are in this weight class and has almost always come out on top.
The truth is, we don't know what the Killa Gorilla has when he is pushed. He hasn't been truly tested over the course of five rounds at the very upper reaches of this division. I think Whittaker is one of a few fighters at 185 that can give us a greater understanding of what Cannonier has other than raw power.
Wins over Derek Brunson and an aged and jaded Anderson Silva are not enough for me to back him against a guy as good as Whittaker. The Aussie will not give him the same opportunities that Jack Hermansson did, so it will be very interesting to see what he can do.
Look, we know Cannonier has power. We know he has savage ground and pound. But what we don't know is how he will react to a guy like Whittaker that is so accurate, a great mover, and a martial artist that will ask so many questions of him.
Of course, all it takes is for Cannonier to time Whittaker. If he connects clean, he could stop him. But as I see, there are far more routes to victory in Whittaker's favor. For that reason, in addition to all the above, I'm taking Whittaker by unanimous decision.
Closing Words
Will Robert Whittaker emerge from his key middleweight clash with Jared Cannonier as the winner? I certainly think that he will get the next shot against Adesanya.
Whittaker is being underestimated in this bout, in my opinion, and stepping inside with less pressure is only going to help him. Yes, Cannonier is a destructive force, but a guy like Whittaker can make it very difficult for the American to find a way to let that cannon off.
Check out my UFC 254 predictions for all fights if you're struggling to choose the winner of Khabib vs. Gaethje, Volkov vs. Harris, and the other clashes on October 24.
You can also find links to a couple of betting guides for upcoming UFC events, below.
Enjoy the fights!
AUGUST
Sportsbook of the Month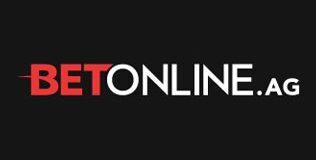 Welcome Bonus
50% up to $1,000
Read Review
Visit Site