Robbie Lawler vs. Mike Perry Betting Preview – UFC 255 (November 21, 2020)

Robbie Lawler vs. Mike Perry clash at UFC 255 on Saturday, November 21. The fight goes down at the UFC APEX in Las Vegas.
Lawler, 38, is the promotion's former welterweight champion. He is approaching the 20th anniversary of his professional MMA career but is clearly a shadow of the fighter he was. The man known to fans as "Ruthless" is riding a four-fight skid into this one.
Needless to say, betting on Lawler vs. Perry is going to be interesting. This is the worst period of the former champion's career, while Perry is coming off a decision win over Mickey Gall in June.
If you're looking for Lawler vs. Perry odds, best bets, and a prediction for the fight, you're in good company. I'm going to give you a snapshot of my thoughts right now but will go into more detail after we check out the particulars for this one.
Let's do it.
Lawler vs. Perry Prediction
Mike Perry to Win by Decision
My prediction is that Mike Perry comes through with the decision, in what I expect to be a very close fight.
I wouldn't call "Platinum" the most accomplished fighter that Lawler has ever faced, but he is younger, fresher, and in desperate need of a big name on his resume. Mix this in with Lawler's own desperation to remain relevant, as well as a pretty strong ego, and we could see a war that comes down to the finest margins.
More on that later, as we have some odds for Lawler vs. Perry to check out.
Lawler vs. Perry Odds
The top UFC sportsbooks favor Perry in this match. He is a -156 favorite to overcome the challenge of Lawler, which sounds fair.
Perry earned a lot of attention for a sublime KO win over Jake Ellenberger in 2017. Touted as a potential prospect at welterweight, Perry has gone 5-4 to date. Some blame his erratic behavior outside of the cage for his failure to live up to his promise, while others contend that he is a limited fighter.
Since losing his title by way of a knockout to Tyron Woodley in 2016, Lawler is 1-4. A unanimous decision win over Donald Cerrone in 2017 preceded losses to Rafael dos Anjos, Ben Askren, Colby Covington, and in August of this year, Neil Magny. He has a lot of miles on the clock and is running out of time in his career.
Perry has been a favorite in three of his last five, while Lawler has opened and closed as an underdog in his last three fights.
I don't expect the line for Lawler vs. Perry to look much different on fight night than it is right now.
Best Bets for Lawler vs. Perry
Perry to Win by Decision
Fight to End Over 2.5 Rounds
Lawler to Win by Decision
Let's start with my prediction, which is Perry to Win by Decision. The Lawler vs. Perry props and specials have not been released at the time of writing this, but if you're reading this at some point in the future, they are probably available on the UFC betting sites that you can access via the link under the odds, above.
I believe a decision win for "Platinum" is the most likely scenario in this fight. Yes, he can bang. We know Lawler can bang, too. But both men have solid chins. Only three of Lawler's 15 losses have come by way of KO/TKO, and one of them was a hip injury stoppage. The other two came against Nick Diaz in 2004 and Tyron Woodley in 2016.
While a knockout is always possible, I expect to see the Fight to End Over 2.5 Rounds bet a popular choice with savvy bettors. Perry has only been knocked out once, and I have covered Lawler's knockouts above.
If you're looking for a sensible value bet, Lawler to Win by Decision might be it. Anything north of +200 would be well worth taking, so make sure to see you are good with the odds when they are released.
I guess you want to know why I'm betting Perry to beat Lawler. Keep reading, and I'll explain my thinking.
Why Perry Beats Lawler
There is little between these two. Perry has the advantage in age, coming in at 29 to Lawler's 38. Robbie has the advantage of experience and is a former world champion with one of the best resumes in MMA.
A quick glance over these guys' recent records tells us that neither will be fighting for a championship. Unless Perry suddenly turns into a world-beater, currently, his most realistic target in the promotion is cracking the top ten.
Of course, Perry has had his fair share of distractions outside of the cage. A very public split with his wife, refusing to work with his coaches in favor of having his new partner in his corner against Gall, as well as a recent arrest have all looked bad for the welterweight. But he has vowed to get things together, and this would be the perfect opportunity for him to make good on that promise.
Perry looked solid in his win over Mickey Gall in June, while Lawler looked poor against Magny. To be honest, he has looked poor for a long time and is nowhere near the fighter he used to be. He has so many of the weapons that made him such a dangerous fighter that he is simply vulnerable inside the cage.
His last four fights were against guys that aren't known for their power, where Perry is. And while he has the chin and experience to slog it out with the younger man, he doesn't have the tools to keep the 29-year-old from charging at him. Still, I don't think that he will be knocked out.
Perry is unranked, while Lawler sits at 15th on the official UFC welterweight rankings. When he slips out of the rankings, I think it's time for the MMA legend to hang up his gloves. Even if he gets out of this fight without being stopped, there are some absolute murderers waiting in the wings that can give him the kind of trouble Lawler does not need at this point in his career.
I'll take Perry by unanimous decision, and, hopefully, Robbie to call it a day. Perry is already looking past Lawler to his next opponent, if this tweet is anything to go by.
You said it years ago @darrentill2 and you were right. You and me were meant to fight. I'm going up to middleweight and I'll be small and fast and you'll be big and slow. I'm gonna ruin your life. You'll be spitting out teeth much sooner than expected… ? ?

— Platinum Mike Perry (@PlatinumPerry) October 11, 2020
Closing Thoughts
Robbie Lawler is fighting for his career in the UFC, while Mike Perry is looking to take advantage of a big opportunity against a big name.
As much as I have loved watching Lawler over the years, he's done. It's a shame to say that, but I just don't want to see him getting hurt. The guy has been around a little under 20 years now. People get old!
I'm backing Perry to win this one, but what do you think? Let me know in the comments section below. But before you do that, why not check out our guide to betting on the UFC for the latest fights to get your money down on?
Good luck with your bets!
August
Sportsbook of the Month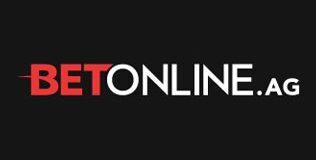 Welcome Bonus
50% up to $1,000