Richmond vs. Geelong Betting – 2020 AFL Grand Final

The 2020 AFL Grand Final between Richmond Tigers and Geelong Cats is set for the Gabba this Saturday, October 24.
What an incredible season it has been to this point. With the absolute mayhem of some of the footy on show, the global lockdown's effect on matches, and some downright crazy results, it's been pretty eventful. But on Saturday night in Brisbane, it will be the end of another chapter. Thankful? Not if you're a fan of both sides.
Or, of course, you're looking to make some money. If you're here to bet on Richmond vs. Geelong, I have the odds as well as three top bets for you to look at. I'll close off with my prediction for the Tigers vs. the Cats after looking over both teams, so make sure to strap in for that.
Brisbane and Port Adelaide were the favorites for last week's prelim finals, but both lost to superior teams on the day. Richmond vs. Geelong it is, and what a game we have to look forward to.
Let's kickstart my preview for the all-Victorian showpiece match with the latest odds for the AFL Grand Final.
Richmond vs. Geelong Odds for 2020 AFL Grand Final
Richmond Tigers to Win
-134
This game is effectively a toss-up, with Richmond coming in as razor-sharp betting favorites at -134. Geelong is the slightest of underdogs at +110.
Who will win the 2020 AFL Grand Final? Let's cast a quick glance over both sides.
Two former Brownlow medallists are set to fight it out for the ultimate prize on Saturday night.

Who comes away with a 2020 Toyota AFL Grand Final medal around their neck? ?https://t.co/afVeAse1R2

— AFL (@AFL) October 20, 2020
Geelong Cats – Is it Their Time to Shine?
Things didn't exactly go the way Geelong fans were hoping for in the regular season. But there can be no complaints about where these players find themselves right now.
The Cats find themselves in their first Grand Final since 2008 in the first Grand Final to be played outside of Victoria. It will be the first time since 1967 that they have played Richmond in the final game of the season. That day, they lost 114-105 in a match that is still remembered for its quality.
But there is nothing to be gained from retrospect for this Cats outfit. They must pounce on the opportunity rather than pussyfoot around at a shot twelve whole years in the making.
Having steamrolled Collingwood to make their AFL preliminary final against Brisbane, they smashed the Lions by 40 points to set up a tie that was not seen as likely just a few weeks ago.
Former champ Gary Ablett pulled through when needed. As did the impressive quartet of Patrick Dangerfield, Tom Hawkins, Mitch Duncan, and Sam Menegola.It was one of those days when almost everything came right for the Cats, with Chris Fagan admitting through gritted teeth that his side had been outclassed and outmuscled.
Like Richmond, these Geelong players have shown themselves to be peaking at the right time. If they can manage both the same level of performance and intensity they have demonstrated over the past couple of weeks, this could be an epic night for Cats fans.
Is the Richmond Dynasty in Full Effect?
A third flag in four seasons is the prize up for grabs for the Tigers on Saturday night at the Gabba.
It might feel as something resembling "I told you so!" if they can do it for Richmond chief executive Brendon Gale. Ten years ago, he set out his grand 3-0-75 plan for the club that included winning three flags by this year, and he has almost got his wish.
Watching Richmond's performance against minor premiers Port Adelaide really brought home just how many gears this side has. The intensity of that match was brutal, and there will be plenty of bruised bodies still resting up following the match.
The simple fact of the matter is that Richmond has a crucial match to play before they can start patting each other on the back.
Yes, Damien Hardwick's boys will be considered among the likes of early-millennium Brisbane and the Hawthorn outfit of 2013-2015 if they can go one better. They will outdo another team's record of three flags in five years from 2007 to 2011 with a victory.
That team? You guessed it — Geelong Cats.
This is potential history in the making for the Tigers. We're talking the difference between legend and "Were they really that good?
Match Preview for Richmond vs. Geelong
If you're betting on the 2020 AFL Grand Final, you should know that it is such a tough game to call.
Now, that might make you excited to watch the match, but getting your wagers right is probably going to keep you up for a night or two. Still, I wouldn't be writing this right now if I didn't have my winning team and prediction well thought out.
So, I've gone over absolutely everything I can and have arrived at a very basic conclusion based on this question — can the Tigers come into this match on fire after such a war with Port Adelaide in last week's prelim? My answer to my own question is no. I don't think they can.
Now, I remember saying the same thing about Collingwood after they beat West Coast. Almost everyone had written off Geelong at that point, only to see the Cats trounce the Pies by 100-32.
Form? Well, you have to say that Richmond has the advantage in head to heads. They are 4-1 from their last five against their Grand Final opponents, losing the last two by 26 and 19, respectively. Geelong won the match before that 100-37 at the MCG.
The Tigers have come into themselves well in the finals, but they certainly didn't deliver the type of efficiency that Geelong did last week against the Lions, even if they were magnificent in their efforts. But that's more a nod to Port Adelaide's strength than anything else.
In short, I think Geelong has this and I expect them to win by around 15 points. How's that for a precise prediction?
Where to Bet on the 2020 AFL Grand Final
Looking for AFL Grand Final bets?
Whether you are backing Geelong or Richmond, you can find the latest odds and markets on the best Aussie Rules betting sites. Check them out see what they have for you.
Good luck to both sets of fans. Let's hope it's a great game and there are no complaints about the winner.
But most of all, good luck with your bets!
AUGUST
Sportsbook of the Month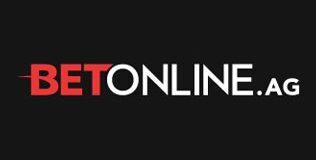 Welcome Bonus
50% up to $1,000
Read Review
Visit Site