RBC Heritage Picks in 2022 – PGA Tour Betting Predictions

Following a thrilling week at Augusta National, the PGA Tour heads to Hilton Head, SC for the RBC Heritage. Harbour Town Golf Links has hosted the tournament for over 50 years.
My top picks for the Masters didn't work out too well. I did hit on a few Masters props, including a group of winners that included Scottie Scheffler. Maybe that'll help for this week.
There were many disappointed golfers after the Masters. This is their first chance to bounce back with a great performance. Who should we watch out for in the 2022 RBC Heritage?
Value Picks for the RBC Heritage
The PGA tour has seen its fair share of surprise winners in 2022. Let's see if that'll continue in the RBC Heritage.
Daniel Berger (+2800)
Last week was the first time this season we've seen Daniel Berger have a bad finish. He missed the cut in the WM Phoenix Open, but the Masters was the first time he made the cut and finished outside the top 20.
Berger has three top 10 finishes and could pick up another at Harbour Links. He wasn't a factor in his first two starts, but check out his numbers in the 2020 and 2021 tournaments.
2020: -20 (3rd)
2021: -10 (13th)
He was one of many players that went low in the final round of the 2020 RBC Heritage. Berger was one of 14 players to shoot 65 or better in the final round. He finished in a tie for third, two shots behind Webb Simpson.
Last year, Berger wasn't ever in contention. He shot a pair of rounds in the 60s, but he shot a combined one-under in the second and fourth round. That's not ideal when the winning score is 19-under.
Berger would love to bounce back from a disappointing Masters. Can he score his first victory of 2022 at Harbour Links?
Webb Simpson (+3300)
Webb Simpson was one of my top sleepers for the Masters, but he was a non-factor. It was a disappointing result for Simpson, as he has now finished outside the top 30 in his last four tournaments.
Thankfully, Simpson heads to a course that has brought him a ton of success. He scored a second-place finish in 2013. Simpson didn't do anything in his next two starts, but take a look at his last five starts in this tournament.
2017: -8 (11th)
2018: -10 (5th)
2019: -6 (16th)
2020: -22 (1st)
2021: -11 (9th)
Simpson had a few near-misses, but it all came together in 2020. His final round 64 was enough to hold off a charging Abraham Ancer. Simpson's 22-under score set a 72-hole record for the RBC Heritage.
Last year, Simpson scored his fourth career top 10 finish at Harbour Links. There's no doubt this is one of his best courses on the PGA Tour.
I know Simpson hasn't played his best golf lately, but I can't deny his Harbour Links success. I'm counting on that to continue in 2022.
Best RBC Heritage Betting Picks
Can one of the favorites score a big victory at the RBC Heritage? Let's see who I'm favoring at Harbour Links.
Collin Morikawa (+1400)
Collin Morikawa wasn't much of a factor through the first three rounds at Augusta National. Then, he shot a five-under 67 to finish top-five. That gave him his sixth finish of seventh or better in eight starts this season.
He has played as many events as other golfers, but there's no denying he's one of the top contenders for the FedEx Cup. It's only a matter of time before Morikawa captures his first victory of 2022.
This will only be his third start at Harbour Links. He had a rough performance in 2020, but he bounced back with this performance.
First Round: 65 (-6)
Second Round: 68 (-3)
Third Round: 67 (-4)
Fourth Round: 72 (+1)
It would've taken a big final round to chase down leader Stewart Cink, but Morikawa went in the opposite direction. He managed to hang on to finish in a tie for seventh.
I'm expecting a similar performance but without the final round struggles. Morikawa is playing as well as anyone on the PGA Tour. The RBC Heritage seems like a good opportunity to pick up his first victory of the season.
Corey Conners (+2500)
Corey Conners is starting to hit his stride. A sixth-place finish at the Masters gave him his third finish of 11th or better in his last five starts. That sixth-place finish marked his third straight top 10 at Augusta National. Will his momentum carry over to the RBC Heritage?
This will be Conners' sixth start at Harbour Links. He missed the cut in his first three starts but finished 21st in 2020. That year, he fired an eight-under 63 in the second round.
Last year, Conner nearly picked up his second career PGA Tour victory in this event.
First Round: 67 (-4)
Second Round: 64 (-7)
Third Round: 72 (+1)
Fourth Round: 68 (-3)
Conners was in a good position to make a charge on the weekend. Unfortunately, a one-over 72 in the third round left him too far back. He finished six shots behind Stewart Cink, but Conners held on to finish in a tie for fourth.
He came into the 2021 RBC Heritage with plenty of momentum and nearly won. Can he do the same in 2022?
Predicting Who Wins the 2022 RBC Heritage
Scottie Scheffler won't be in the field, so why not pick the next best golfer in the world. The World Golf Rankings might not reflect that, but it's hard to argue with Morikawa's numbers.
He has been on the brink of winning multiple times this season. A rough final round in the 2021 RBC Heritage is the only reason he didn't finish top five. I think he takes it a step further with a victory in 2022.
Feel free to wager on Morikawa or any golfer by using the top golf betting sites.
September
Sportsbook of the Month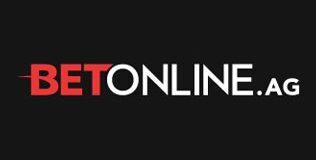 Welcome Bonus
50% up to $1,000