Ranking the Top Under Bets for NFL Running Back Rushing TD Totals in 2021

NFL running backs are valuable players on most teams, but they're especially valuable in the red zone. The smaller area makes it tougher to find open wide receivers. Running backs make the quarterback's job a lot easier if they can find the end zone.
Unfortunately, not every running back lives up to their expectations when it comes to rushing touchdowns.
There are usually several factors for why that happens. They range from injuries to poor offensive line play.
The extra 17th game this season makes it tougher to predict NFL running back rushing touchdown totals, but I did my best to identify a few players who will go under their projection.
With that, here are the best Under bets for NFL running back rushing touchdown totals for 2021, ranked from 5-1.
4. Ronald Jones
Line: 7 Touchdowns
Odds for Under: -130
Ronald Jones is coming off the best season of his career. During the last season, he set career highs across the board, including touchdowns. However, his career didn't get off to the best start.
Jones had only 23 carries his rookie season, finishing with just one touchdown. There was a lot of hype coming into that season, but he struggled with fumbles in training camp.
He took over as the starter in 2019 and finished the season with six touchdowns. And in 2020, despite sharing the backfield with Leonard Fournette for much of the season, Jones upped his rushing touchdown total to seven.
You would think Jones would be an obvious candidate to hit the over. He is the starting running back on a Tampa Bay Buccaneers team that just won the Super Bowl. And there is no way defenses can focus on Jones when they have to worry about Tom Brady, Mike Evans, and Chris Godwin. The reason I'm picking the under on this bet because of his competition.
Fournette took over the backfield in the playoffs last season. Jones missed the first playoff game, so we'll compare the three that each played in:
| | | |
| --- | --- | --- |
| Stats | Ronald Jones | Leonard Fournette |
| Attempts | 35 | 45 |
| Yards Per Game | 46.3 | 69 |
| Touchdowns | 0 | 2 |
I know yards don't really matter for this prop bet, but it still shows just how much better Fournette was. Taking advantage of that opportunity will likely lead to more playing time for him next season.
There's also the fact that Fournette signed with the Buccaneers just one week before the 2020 season started. Now, he enters this season in a much more comfortable spot.
It's likely that Jones will still lead the Buccaneers backfield, but Fournette will be more of a factor.
You also have to realize Fournette is a much better goal-line back.
His size makes him a great option for those short-yardage situations.
We'll see how the Buccaneers backfield plays out, but it's looking like Fournette will have a bigger role this season. His presence on the goal-line will only make things worse for Jones but easier for us to bet the under.
3. Chris Carson
Line: 7.5 Touchdowns
Odds for Under: -115
Initially, when I saw this projection, I thought it was on the low side. Carson is a powerful running back who excels in short-yardage situations. However, he has gone over 7.5 touchdowns just once in his four-year career.
He only played four games during his rookie season before going down with an ankle injury. I should note that he didn't record a touchdown in those four games. He returned as the starter in 2018, where he rushed for nine touchdowns in 14 games.
Despite playing one additional game in 2019, that touchdown number dropped to seven. This past season, he rushed for just five touchdowns in 12 games.
The Seattle Seahawks did re-sign Carson this offseason to a two-year, $10.425 million contract.
I really am a fan of Carson's game, but I question his ability to stay healthy.
Earlier, I mentioned his touchdown total, but I included the word "despite" to signify the number of games he played in each season.
Carson suffered a major injury during his rookie season, so I won't count that one. In his other three seasons, he has missed a total of seven games. That may not seem like a lot, but he may need to play in every game to make us feel comfortable about betting against the under. Even missing one game could sink his chances.
There's also the fact that the Seahawks have a new offensive coordinator, Shane Waldron, who was the passing game coordinator for the past three seasons with the Los Angeles Rams.
The expectation is that Waldron will give quarterback Russell Wilson more of an opportunity to air it out. It certainly doesn't hurt that the team has one of the best wide receiver duos in the NFL in Tyler Lockett and DK Metcalf.
I think the biggest factor here is injuries. Even if they "Let Russ Cook" Carson will still get his fair share of carries, especially in the red zone.
It's just hard for me to bet on Carson when his physical playstyle typically leads to injuries.
2. Austin Ekeler
Line: 6 Touchdowns
Odds for Under: -130
Austin Ekeler is a great dual-threat running back. He is a pretty good runner but an even better receiver. However, the Los Angeles Chargers running back doesn't exactly excel in the touchdown department.
Ekeler spent the majority of his first three seasons playing a complementary role to Melvin Gordon. He had just two rushing touchdowns during his rookie season. Despite doubling his attempts, his touchdowns only went up by one.
Gordon held out for the first four games of the 2019 season. This gave Ekeler a chance to start and handle a full workload.
This is how he did in those four games:
| | | |
| --- | --- | --- |
| Week | Attempts | Touchdowns |
| 1 | 12 | 1 |
| 2 | 17 | 1 |
| 3 | 9 | 0 |
| 4 | 18 | 1 |
Once Gordon came back, Ekeler resumed his role as the receiving back. During the rest of the season, he only had one game with more than ten carries. Ekeler also failed to record a touchdown the remainder of the season.
He came into the 2020 season as the starter. However, he only had one rushing touchdown after playing in ten games. Ekeler was on pace for a career-high in attempts, though.
I think the biggest issue with Ekeler is his size. His 5' 10" 200-pound frame isn't optimal for goal-line carries. He is a great receiving back, but he just doesn't have the power necessary to handle a heavy workload. Ekeler had just two carries last season inside the five-yard line.
While Ekeler will handle the bulk of the carries, the Chargers will work in Justin Jackson and Joshua Kelley. Kelley, in particular, is much more suited for a goal-line role. As a rookie, Kelley rushed for two touchdowns.
There's also the fact that new head coach Brandon Staley already made it clear that the offense will run through second-year quarterback Justin Herbert. Herbert has a pair of excellent red-zone targets in Keenan Allen and Mike Williams.
With his projection of six touchdowns, it's hard to bet anything but the under. His previous season-best is three, so this seems like the obvious pick.
1. Jonathan Taylor
Line: 11 Touchdowns
Odds for Under: -130
If you ask me, the Jonathan Taylor hype is starting to get out of hand. I liked Taylor coming out of Wisconsin and still do, but his expectations are just too high for my liking.
Going into his rookie season, the plan was for Taylor to share the backfield with Marlon Mack. However, Mack tore his Achilles in Week 1. This gave Taylor complete control of the Indianapolis Colts backfield.
The thing is, Taylor didn't receive as much work as we thought he'd get. Over his next ten games, he went over 20 carries just twice. He also had four touchdowns during that span. Everything changed for Taylor with a late-season surge.
Take a look at his last four games:
Week 14: 20 attempts and 2 touchdowns
Week 15: 16 attempts and 1 touchdown
Week 16: 18 attempts and 2 touchdowns
Week 17: 30 attempts and 2 touchdowns
His seven touchdowns in the final four games gave him a total of 11 for the season. I assume that stretch has everyone thinking big for the 2021 season. However, I think we should cool expectations just a bit.
For starters, Mack is back in the fold.
The Colts had the chance to let him walk in free agency, but they chose to bring him back. Taylor will be the lead back, but they'll definitely use Mack a good amount. They could even use him in the red zone, as he rushed for 17 touchdowns across 2018 and 2019.
Receiving back Nyheim Hines will also get some work as a runner. I can't imagine he'll get a ton of carries in the red zone, but I should note his three rushing touchdowns last season came inside the 15-yard line. That competition definitely helps with betting the under.
Indianapolis upgraded the quarterback position by acquiring Carson Wentz this offseason. The problem is Wentz is already hurt, and he's expected to miss 5-12 games.
Wentz's absence could be bad for Indy's offense, and in turn, it could negatively impact Taylor's rushing touchdown total for 2021.
Betting on NFL Player Props in 2021
Predicting which running backs won't hit their projected rushing touchdown total was tougher than predicting the over.
The biggest reason for any hesitance from bettors this year is the addition of a 17th regular-season game.
I stand by these NFL running back rushing touchdown total picks, but backs that would normally be locks to hit the Under are going to be slightly tougher to peg in 2021.
This is something you'll want to apply to all NFL player props going into the new season. For help in betting on some of them, check out the posts below.
AUGUST
Sportsbook of the Month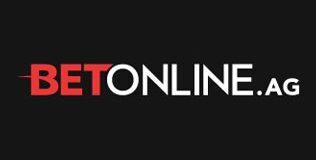 Welcome Bonus
50% up to $1,000
Read Review
Visit Site