Ranking the Top Over Bets for NFL Running Back Rushing TD Totals in 2021

Next up on my 2021 NFL prop bet list is rushing touchdowns. Running backs get the majority of their touchdowns inside the red zone.
Though there are running backs who have a knack for breaking off long touchdown runs, the red zone is where you'll make your money.
Because of that, you need a top-tier offense that can take a running back to the red zone. This list will look at players that I think will go over their rushing touchdown total for 2021 while ranking the top five bets to target.
5. Ezekiel Elliott
Line: 9.5 Touchdowns
Odds for Over: -120
It seems the community has low opinions about Ezekiel Elliott, but I'm certainly not one of those people. He may have had a down season in 2020, but he is still one of the top running backs in the NFL.
Elliott burst onto the scene with 15 touchdowns in his rookie season. That number dropped to seven in 2017, but he only played in ten games.
Over a full 16-game season, he would've rushed for 11 touchdowns.
His touchdown pace took a big dip with just six during the 2018 season, though Elliott did bounce back with 12 touchdowns in 2019.
The 2020 season was pretty bad for the Dallas Cowboys offense as a whole. Quarterback Dak Prescott went down early in the season, and the offensive line dealt with a ton of injuries. Elliott managed to muster six touchdowns during this tough season.
Getting Prescott back in the fold may be more important for Elliott than people realize. Five of his six rushing touchdowns came in games where Prescott played. The defense can't sell out to stop Elliott with Prescott on the field.
Dallas' offensive line isn't number one like they were a few years ago, but they are still one of the best. Tackles Tyron Smith and La'el Collins return after missing nearly the entire 2020 season. Guard Zack Martin is also back after missing six games.
They are really going to help Elliott, especially on the goal line, and that improvement is a big reason I like this bet.
We know running backs have the best chance of scoring deep in the red zone. Check out the top five players in rushing attempts inside the five-yard line during the 2020 season:
| | | |
| --- | --- | --- |
| Name | Attempts | Touchdowns |
| Dalvin Cook | 22 | 8 |
| Ezekiel Elliott | 22 | 5 |
| Kenyan Drake | 21 | 9 |
| Cam Newton | 19 | 9 |
| Josh Jacobs | 18 | 5 |
The opportunity is there for Elliott. An improved Cowboys offense should allow him to clear 9.5 touchdowns this season.
4. Alvin Kamara
Line: 10 Touchdowns
Odds for Over: -115
Despite being a top-five running back in the NFL, Alvin Kamara never receives a very heavy workload. In fact, he never had over 200 carries in a season.
The New Orleans Saints do a great job of keeping the running back fresh while also maximizing his value.
Kamara rushed for eight touchdowns during his rookie season, but seven of those came in the Saints' last ten games. That's when he became a much bigger part of the offense.
New Orleans unleashed him in 2018, and he finished with 14 touchdowns.
His touchdown number dropped to just five in 14 games during the 2019 season. However, four of those five touchdowns came in the final two games of the season. That late-season momentum certainly carried over into 2020.
He finished second in the league with 16 touchdowns, and the highlight of his season was tying an NFL record with six rushing touchdowns in a game against the Minnesota Vikings.
The big question surrounding the Saints' offense is how they will perform without quarterback Drew Brees. Brees retired after spending 15 seasons with the team. I do believe the Saints' offense will take a step back, but how much will it affect Kamara?
While Kamara's receiving numbers may drop without Brees, his rushing touchdowns certainly won't. This is how Kamara performed in four games without Brees in 2020:
| | |
| --- | --- |
| Week | Touchdowns |
| 11 | 1 |
| 12 | 0 |
| 13 | 1 |
| 14 | 1 |
It also helps that Kamara ranked top ten in carries inside the 20, 10, and five-yard line.
There are already reports that New Orleans will lean on Kamara early in the season as their new quarterback gets acclimated with the offense.
If you need any more reason to like Kamara's chances to go over ten touchdowns this season, his offensive line is a top-five unit in the league. Betting the over just keeps getting better and better.
Kamara is the new leader of the Saints offense. They are going to ride him throughout the 2021 season.
3. Mike Davis
Line: 7.5 Touchdowns
Odds for Over: +120
Mike Davis has bounced around the NFL during his seven-year career. Going into the 2020 season, there was just one season where he played over eight games. He rushed for four touchdowns in 2018 with the Seattle Seahawks.
The Carolina Panthers running back began the season as the backup to Christian McCaffrey. However, Davis got his shot when McCaffrey suffered a high-ankle sprain in Week 2. Davis rushed for two touchdowns in six games before McCaffrey returned.
In his first game back, McCaffrey suffered a season-ending shoulder injury. Davis started the final six games of the season, rushing for four touchdowns to give him a total of six for the season.
Davis is now onto his fifth team in eight seasons. He signed a two-year deal with the Atlanta Falcons ahead of the 2021 season, and he will immediately step into the role of starting running back.
It seems like his projection is awfully low for a starter.
I understand the Falcons are among the pass-happiest teams in the league. They did lead the league in passing attempts last season.
Even so, Todd Gurley rushed for nine touchdowns in the first nine games last season. This isn't the same Gurley who rushed for 12 or more touchdowns each season from 2017-2019. At this point in their careers, Davis is a better player than Gurley.
Gurley's mark could've been higher if not for Atlanta limiting his carries late in the season. Davis doesn't really have any competition for carries this season.
I should note that Gurley ranked top ten in rushing attempts inside the 20, ten, and five-yard line. I expect Davis to replicate those numbers. His 5' 9" 220-pound frame makes him a great goal-line option.
The Falcons should air it out this season. Their offense should give Davis a lot of red zone opportunities. I think that gives him a great chance to beat the odds and go over 7.5 touchdowns.
2. Najee Harris
Line: 7.5 Touchdowns
Odds for Over: -125
The Pittsburgh Steelers aired it out during the 2020 season. They led the league with 656 passing attempts. On the other hand, their rushing stats were at the bottom of the league.
Just look where they ranked in carries and touchdowns:
373 rushing attempts (5th fewest)
12 rushing touchdowns (tied for 4th fewest)
With running back James Conner leaving in free agency, the Steelers drafted running back Najee Harris in the first round of the 2021 NFL Draft. Harris had a standout career at Alabama. The star running back rushed for 26 touchdowns last season.
We know teams don't draft running backs in the first round to not use them. This won't be the same Pittsburgh team that passed the majority of the season. I think a big reason for this pick is because they wanted to limit Ben Roethlisberger's attempts. The 39-year-old quarterback is definitely at the end of his career.
Pittsburgh is going to give Harris every opportunity they can to succeed. He is a legit three-down back that likely won't leave the field that much.
He's also looked as good as advertised in this tweet so far in training camp.
One of the biggest issues the Steelers may face going into this season is their offensive line.
They lost Alejandro Villanueva, Maurkice Pouncey, and David DeCastro. Those losses are a big reason why their line ranks as one of the worst going into the 2021 season.
While I may fade Harris in a rushing yards projection, I'm not as worried about him when it comes to rushing touchdowns.
Harris is a big back. He stands at 6' 2" and weighs 230 pounds. He is a tough guy to bring down and uses his power to gain extra yards. That's going to be extremely helpful when the Steelers are down near the goal line.
Even with limited usage last season, Conner still managed to rush for six touchdowns. An increased rushing attack should easily allow for Harris to clear 7.5 touchdowns.
1. Aaron Jones
Line: 9 Touchdowns
Odds for Over: -110
This projection is interesting, to say the least. Green Bay Packers running back Aaron Jones doesn't receive as much attention as his teammates Aaron Rodgers and Davante Adams, but he is one of the best at his position.
Jones managed to rush for four touchdowns as a rookie despite just 81 attempts. In 2018, Jones rushed for eight touchdowns in just 12 games. He also had just 133 carries.
The Packers finally unleashed Jones in 2019, and he carried the ball 236 times. This allowed Jones to rush for a career-high 16 touchdowns. He even had a four-touchdown game against the Dallas Cowboys.
Even though he missed two games in 2020, Jones rushed for nine touchdowns total.
With his contract up following the 2020 season, it looked like Jones would take his talents elsewhere. However, Green Bay handed him a four-year, $48 million contract.
That's the kind of money you give to a feature running back.
Of course, the big uncertainty with the Packers this offseason was the status of Rodgers. However, he recently announced he would return to the Packers for at least this season.
Honestly, that makes me feel even more confident in this bet because defenses can't stack the box. That and a lot of Rodgers' short touchdowns could transfer to Jones.
Because Rodgers is returning, Jones will likely stay in his current role. He'll be the lead back, but he'll cede some of his work to A.J. Dillon.
Jones had that role with Jamaal Williams over the last four seasons and still managed to post big touchdown numbers. Had I made this pick before Rodgers arrived at training camp, I would've been much more skeptical. Now, I feel really good about the betting the over.
Jones will have more running lanes as defenses focus on Rodgers and the passing offense. You should feel confident going with the odds on this one.
Betting on NFL RB Rushing Touchdown Totals in 2021
When betting on NFL running back rushing yardage totals in 2021, keep in mind that a running back can only do so much.
Being talented can be important, but a running back needs a stable offensive line.
Truthfully, it's not as important when it comes to touchdowns because many of them come at the goal line. However, you can't have linemen that can't move the pile.
The other big thing is opportunity.
We looked at red zone opportunities for a few of these running backs. It'll be hard to score touchdowns when you have limited chances inside the red zone.
The good thing is most of these guys had those chances last season.
If you like betting on NFL player props, gear up for 2021 with a few other prop breakdowns below.
AUGUST
Sportsbook of the Month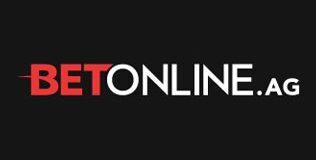 Welcome Bonus
50% up to $1,000
Read Review
Visit Site