Ranking the Top 5 Under Bets for NFL QB Passing Yardage Totals in 2021

Quarterbacks are the most valuable position on any NFL team. They are the driving force behind the offense. The biggest stat to determine how great a quarterback is all lies in their passing yards.
It doesn't always tell the story, see Lamar Jackson, but it's usually a good indicator. We have a few quarterbacks that won't hit their preseason projection when it comes to passing yards.
Without further ado, here's my top-5 ranking for the NFL quarterback passing yardage totals most likely to go Under in 2021.
5. Trevor Lawrence
Line: 4,050.5 Yards
Odds for Under: -115
Trevor Lawrence enters the NFL with a multitude of expectations. He had one of the best college careers ever for a quarterback.
He kicked off his college career by leading Clemson to a National Championship. Lawrence finished his freshman season with 3,280 yards.
Despite falling short in 2019, Lawrence had his best season with 3,665 yards. Lawrence dealt with adversity in 2020. He missed time after testing positive for COVID-19. Even with the time off, Lawrence passed for 3,153 in 10 games. His 315.3 yards per game were by far a career-high.
His high expectations got even higher when the Jacksonville Jaguars selected Lawrence with the first overall pick of the 2021 NFL Draft. Lawrence enters the season as the front runner for Offensive Rookie of the Year. While I think he'll contend for that, I worry about him reaching his passing yard projection.
Only four rookie quarterbacks have gone over 4,000 yards. Here is a list of those quarterbacks.
Andrew Luck: 4,374 yards
Justin Herbert: 4,336 yards
Cam Newton: 4,051 yards
Jameis Winston: 4,042 yards
Baker Mayfield's 266.1 yards per game would've put him third on this list, but he only played in 14 games.
Why is that important? Because those four guys and Mayfield are the only rookies to average over 238 yards per game. Lawrence is going to have to hit that mark if he wants to achieve 4,050 yards.
Lawrence actually has a solid group around him with wide receivers D.J. Chark and Marvin Jones Jr. However, head coach Urban Meyer worries me a bit.
Meyer is making the transition to the NFL after a successful career in college football. I think he'll initially struggle, and that could hold Lawrence back. There's also the fact that Meyer said Lawrence isn't ready yet.
"He's not ready yet, but he doesn't have to be ready yet. We got a long training camp coming up."
Of course, there's a ways to go this offseason, but a slow start to the season could have Lawrence playing catchup when it comes to his passing yard projection.
4. Ryan Fitzpatrick
Line: 3,900.5 Yards
Odds for Under: -115
If you look up the term "journeyman" in the dictionary, you'll find a picture of Ryan Fitzpatrick. The quarterback out of Harvard has played for eight teams in his 15-year career. Fitzpatrick has only started all 16 games in a season just three times.
He started for the Buffalo Bills in 2011 and 2012. Fitzpatrick passed for 3,832 and 3,400 yards, respectively. His most recent full season as a starter came in 2015 with the New York Jets. Fitzpatrick led them to a 10-6 record, as he passed for a career-high 3,905 yards.
In terms of other career highs, Fitzpatrick had 295.8 yards per game and 9.6 yards per attempt in eight games with the Tampa Bay Buccaneers in 2018.
Entering his 16th season, Fitzpatrick is onto a new team. The Washington Football Team signed Fitzpatrick to lead their offense.
Washington desperately needed a new quarterback after last season. Despite making the playoffs, the team's top two quarterbacks, Dwayne Haskins and Alex Smith, both passed for under 210 yards per game.
The strength of their team is their defense, which ranks #2 in Michael Wynn's 2021 NFL defense power rankings.
That said, the offense has a lot of pieces.
Terry McLaurin put up 1,118 yards last season despite the poor quarterback play. Tight end Logan Thomas had a solid season with 670 yards. The team also signed wide receiver Curtis Samuel.
So, it seems like everything is going right for Fitzpatrick. Well, not exactly. The guy turns 39 in November and hasn't played a full season since 2015. There's also talk that Taylor Heinicke is outplaying Fitzpatrick in minicamp. That isn't a big deal right now, but it's definitely something to monitor moving forward.
While Fitzpatrick has had his magic moments, there's also a reason he hasn't been a full-time starter. If he starts throwing interceptions, look for Heinicke to take over.
Fitzpatrick should come close to 3,900 yards, but you have to factor in that he may not play all 17 games.
3. Dak Prescott
Line: 4,795.5 Yards
Odds for Under: -115
Dak Prescott came into the NFL as a backup to Tony Romo. However, Romo went down with an injury before the 2016 season, opening the door for Prescott. Prescott played so well that the Dallas Cowboys had no other choice but to stick with him.
Outside of 13 interceptions in 2017, Prescott was really consistent in his first three seasons. His passing yard totals ranged from 3,324 to 3,885. Prescott really exploded with a huge 2019 season.
He passed for a career-high 4,902 yards. His passing yard total ranked second in the league. The great season had a lot of Cowboys fans optimistic for 2020.
Prescott got off to an unbelievable start in 2020. Just look at what he did in weeks 2-4.
Week 2: 450 yards
Week 3: 472 yards
Week 4: 502 yards
It looked like Prescott was well on his way to a career year, but a compound fracture ended his season prematurely. His 371.2 yards per game had him well on pace for over 5,000 yards.
The good thing is Prescott has already said he is ready to play. Hopefully, there won't be any lingering effects from his injury.
Dallas has one of the best-receiving trios in Amari Cooper, CeeDee Lamb, and Michael Gallup. Cooper has a pair of 1,100-yard seasons with Dallas. Gallup has one of his own, while Lamb had over 900 yards in his rookie season.
However, I think Prescott falls short because of running back Ezekiel Elliott. Elliott had a down 2020 season, but a lot of people expect him to bounce back this season. Dallas may try and ride him early in the season while they ease Prescott back into action.
I still think Prescott has a great season, but 4,795 yards is a lot to ask for. Elliott's presence may knock Prescott down to somewhere around 4,500 yards.
2. Jalen Hurts
Line: 3,650.5 Yards
Odds for Under: -115
The Philadelphia Eagles turned many heads when they selected Jalen Hurts in the second round of the 2020 NFL Draft. The team had just signed Carson Wentz to a big extension, so the timing seemed questionable.
There were talks of using him in a Taysom Hill-like role, but a second-round pick was a high price for a gadget player.
Over the first 11 games, Hurts had just three passing attempts and 12 rushing attempts. He got his big chance when the Eagles benched Wentz for his poor performance.
This is how Hurts performed in his four games as a starter.
| | | |
| --- | --- | --- |
| Week | Passing Yards | Passing Yards Per Attempt |
| 14 | 167 | 5.6 |
| 15 | 338 | 7.7 |
| 16 | 342 | 8.8 |
| 17 | 72 | 3.6 |
It was really a tale of two stories. He had two really good games with two below-average games. His QBR and passer rating both ranked outside the top 30.
Philadelphia traded Wentz to the Indianapolis Colts ahead of this season. The move opens up the door for Hurts to take over as the full-time starter. While Wentz is landing in a much better situation, Hurts remains in a bad Philadelphia offense.
They drafted Heisman Trophy-winning wide receiver DeVonta Smith in the first round. Hurts and Smith should immediately click, as they spent time together at Alabama. Tight-end Dallas Goedert is a quality option, but there isn't much outside of them.
Head coach Nick Sirianni is entering his first season with the Eagles. There really isn't any telling on how he'll use Hurts. If I had to guess, I think it'll be a mix of Kyler Murray and Lamar Jackson.
Sirianni actually hasn't named Hurts as the starter. It's probably nothing but like, what are you waiting for?
Clearly, I have low expectations for Hurts going into his second season.
1. Sam Darnold
Line: 3,950.5 Yards
Odds for Under: -115
I can't see the words Sam Darnold and 4,000-yard season in the same sentence. However, the sportsbooks clearly have a different opinion than mine.
Let's dive into Darnold's three seasons with the New York Jets.
Darnold only played in 13 games in each of his first two seasons in New York. He passed for 2,865 and 3,024 yards, respectively. In 2019, he passed for a career-high 232.6 yards per game. Make sure you keep that number in mind.
Things got a lot worse in 2020. In 12 games, he passed for 2,208 yards. His yards per attempt dropped from 6.9 to 6.1.
New York traded Darnold to the Carolina Panthers. The Panthers are hoping Darnold can turn his game around without head coach Adam Gase. A lot of people are pointing to Ryan Tannehill as a blueprint for Darnold.
Tannehill struggled in two seasons under Gase in Miami. He completely turned around his game when he joined the Tennessee Titans.
I think the comparisons are way off. Tannehill showed a lot of promise before Gase coached him. Darnold didn't show anything his rookie season without Gase.
So, remember I said to remember that 232.6 yards per game? That is the number Darnold will need to pass for that across 17 games if he wants to hit 3,950 yards. Don't forget; he hasn't played more than 13 games in a season.
Carolina does have a pair of strong wide receivers in DJ Moore and Robby Anderson. However, the real strength of this offense is running back Christian McCaffrey. C-Mac is one of the best running backs in the NFL. I firmly expect him to lead the Panthers' offense all season.
Maybe Darnold improves as the season goes along, but I can't imagine him exceeding expectations. There's also the possibility that he misses time.
Betting on NFL Quarterback Passing Yardage Totals in 2021
It's not always easy to decide which way to lean when betting on NFL quarterback passing yardage totals.
There is a lot to factor, however, and if you think a guy could struggle, get benched, or get hurt, you start to pave a pretty obvious path to the Under.
So, why are these five passers on my list? Well, there are a few reasons.
I think guys like Trevor Lawrence and Dak Prescott have too high of expectations. Lawrence is a rookie, and Prescott is returning from a serious injury.
I have my doubts that Sam Darnold and Ryan Fitzpatrick will play a full 17-game season, too. As for Jalen Hurts, I just don't believe in him and the Eagles.
If you like reading about quarterbacks, check out my top 10 NFL quarterbacks going into 2021.
AUGUST
Sportsbook of the Month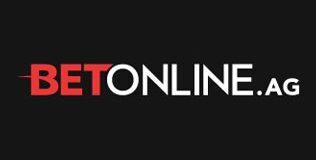 Welcome Bonus
50% up to $1,000
Read Review
Visit Site