Ranking the Top 5 Under Bets for 2021 NFL Wide Receivers Reception Totals

My excitement for the 2021 NFL season continues to grow with training camp underway and the preseason right around the corner. What better way to get excited about the NFL season than betting on it?
In this post, I'll be looking at NFL wide receiver reception totals. In particular, we'll look at totals that I think are wise to bet the Under on in 2021. This list will include four wide receivers and one tight end.
I'll also be ranking my favorite NFL wide receiver reception total bets, starting with Dallas Goedert at 5.
5. Dallas Goedert
Line: Under 60.5 Receptions
Odds for Under: -115
Dallas Goedert is the lone tight end on this list. Goedert is regarded as one of the top tight ends in the NFL because of a potential Zach Ertz trade. However, it appears Ertz will stay with the Philadelphia Eagles after all.
In his rookie season, Goedert recorded just 33 receptions on 44 targets. In 2019, he posted career highs across the board with 58 receptions and 87 targets.
His numbers came down last season because he missed five games. He posted 46 receptions on 65 targets for the season. Had he played in all 16 games, he would've bested his career highs.
Ertz did miss some time last season, and truthfully, he did begin to show signs of slowing down at age 30.
However, he is still present on the Eagles roster and will play a factor going into 2021.
If Carson Wentz were still the quarterback of the Eagles, I would feel confident enough to say he could support two tight ends. However, we know he is no longer with the team after they traded him to the Indianapolis Colts.
Jalen Hurts takes over as the starting quarterback after starting the final four games of the 2020 season. Goedert missed one of those games, so he played three with Hurts.
Here are his numbers in those games.
| | | |
| --- | --- | --- |
| Week | Receptions | Targets |
| Week 14 | 4 | 6 |
| Week 15 | 4 | 8 |
| Week 16 | 3 | 3 |
The targets were there, but he failed to have more than four catches in any game. That probably has something to do with Hurts' 55 completion percentage in those games.
I think Goedert will play a big factor in the red zone, but the presence of Ertz, and Hurts for that matter, makes me worry about his chances of hitting the over.
4. Marquise Brown
Line: 60.5 Receptions
Odds for Under: -115
Marquise Brown sits on a run-heavy offense that doesn't feature him as their top target in the passing game.
The Baltimore Ravens wide receiver has certainly flashed in his two seasons in the league, but the Ravens offense doesn't allow for him to produce big numbers.
Right off the bat, that makes me feel confident in betting on him to go under 60.5 receptions.
In 14 games during his rookie season, Brown recorded 46 receptions on 71 targets. He had over 10 targets in a game just once. And that was the season his quarterback, Lamar Jackson, won MVP.
Brown became a bigger part of the passing game last season. He led the team with 100 targets and tied Mark Andrews with 58 receptions. However, Andrews played in two fewer games.
I mentioned the state of the Ravens offense. Check out the bottom five teams in passing attempts since 2019.
Cleveland Browns: 1,040 pass attempts
New York Jets: 1,020 pass attempts
Minnesota Vikings: 982 pass attempts
Tennessee Titans: 933 pass attempts
Baltimore Ravens: 846 pass attempts
As you can see, they rank last in pass attempts, and it's really not close. There's another reason to pick the under for this bet.
The Ravens claim they want to pass more coming into this season, but I can't imagine they drastically change their offense. Baltimore has a 30-7 record in games Jackson has started since 2018.
If it ain't broke, don't fix it.
There's also a lot more competition for Brown this season. Just at the wide receiver position, Baltimore drafted Rashod Bateman and Tylan Wallace. They also signed Sammy Watkins.
Honestly, 60.5 receptions aren't a lot for most wide receivers, but it's tough to reach when your team attempts 400 passes a season. Andrews is still the top target in Baltimore, so I feel pretty good with this pick.
3. Kenny Golladay
Line: 69.5 Receptions
Odds for Under: -115
When I initially saw this projection, I thought Kenny Golladay would be an obvious choice to hit the over. I mean, he has been the top option in a Matthew Stafford-led offense. However, Golladay's reception total hasn't been as good as you'd think.
He had a pretty quiet rookie season with 28 receptions in 11 games. His production really picked up in 2018. In 15 games, he posted career highs with 70 receptions and 115 targets.
Despite leading the NFL with 11 touchdowns in 2019, Golladay's receptions and targets came down. He even played in all 16 games.
Last season, Golladay only played in five games before a hip injury ended his season. Even so, his 20 receptions and 32 targets were not on pace for a career-high.
Golladay is once again already dealing with injury woes.
That's easily a massive reason to hammer the Under bet as soon as possible.
So, Golladay went over 69.5 receptions once with a future Hall of Fame quarterback. This season, he walks into a much worse situation.
Golladay left the Lions in free agency to sign a four-year, $72 million deal with the New York Giants. I know those are the types of deals you give to feature wide receivers, but do we really think Giants quarterback Daniel Jones is going to unleash Golladay in the reception category?
I can sit here and show you stats that show how much better Stafford is than Jones, but I think even casual NFL fans already know that. That's a big reason why my colleague, Dan Vasta, had Golladay as one of his most overvalued players in fantasy football this season.
The other main factor is his competition for targets.
Golladay has to deal with Darius Slayton, Sterling Shepherd, Kadarius Toney, and Evan Engram. That doesn't even include superstar running Saquon Barkley.
Betting the under just seems like the obvious choice here. Golladay barely went over 69.5 receptions in Detroit, and now he has a much tougher path to do it in New York.
2. Tyler Boyd
Line: 78.5 Receptions
Odds for Under: -105
Tyler Boyd rarely receives a lot of attention, but he has quietly produced a solid NFL career. In his five-year career with the Cincinnati Bengals, he has two seasons with over 1,000 yards.
Boyd didn't do much during his first two seasons in the league, so I'm going to start things off with his third season in the league. In 2018, he had 76 receptions on 108 targets in 14 games. He posted a career-high 11 receptions in a game that season against the Atlanta Falcons.
Star wide receiver A.J. Green missed the entire 2019 season with an ankle injury. That opened the door for Boyd to operate as the wide receiver one.
Here are his stats from that season.
| | |
| --- | --- |
| Stats | 2019 Season |
| Receptions | 90 |
| Targets | 148 |
Boyd's stats took a step back last season, as rookie Joe Burrow only played in 10 games. He finished the season with 79 receptions and 110 targets.
Throughout his career, Boyd has been a consistent threat to rack up a good number of receptions and targets. A lot of that has to do with him operating as the wide receiver two. It helped because defenses had to focus on Green.
Now, let's look at Boyd's situation going into 2021.
He fell behind Tee Higgins on the depth chart last season. He'll also likely open the season behind rookie wide receiver Ja'Marr Chase. Right off the bat, the odds aren't in Boyd's favor.
Chase played with Burrow at LSU. Honestly, he'll probably surpass Higgins as the top wide receiver by the end of the season.
Outside of Boyd's season as the top target in Cincinnati, he has produced more than 80 receptions in a season. With his placement on the depth chart, betting the under seems like the obvious pick.
1. Amari Cooper
Line: 88.5 Receptions
Odds for Under: -120
Amari Cooper is one of my biggest fades going into the 2021 season. There are a few reasons I'm betting the under on his reception total but first, let's check out his career numbers in receptions.
He initially spent the first three and a half years of his career with the then Oakland Raiders. Cooper had 72 and 83 receptions in his first two seasons, respectively. However, that number dropped to 48 in 2017.
The Dallas Cowboys acquired him during the 2018 season. Here are his stats in two and a half seasons with the team.
| | | |
| --- | --- | --- |
| Year | Receptions | Targets |
| 2018 (9 Games) | 53 | 76 |
| 2019 | 79 | 119 |
| 2020 | 92 | 130 |
Cooper has really evolved into a true number one wide receiver. However, things are already off to a bad start this season.
Back in January, Cooper had ankle surgery. Unfortunately, he had an "irritation" back in May that will likely hold him out through the entire preseason. The lack of practice will probably lead to a slow start.
Then, you have to factor in if he'll even play in all 17 games.
If he rushes back, he could risk a much more serious injury. Either way, it's looking like he'll miss at least a game or two this season. While unfortunate for Cooper, it's great for bettors picking the under.
Even without the injury, I had been fading Cooper because of CeeDee Lamb. Lamb showed a lot of promise last season as a rookie. He and quarterback Dak Prescott should continue to establish more chemistry this offseason.
It would take a big season for Cooper to hit 88.5 receptions. He would probably have to do it in 15 games or so. His chances of missing games are just too high for me not to bet the under on his reception total.
Keep an eye on his reception total because the sportsbooks will change it if they realize the severity of his ankle issues.
Betting on NFL WR Reception Totals for the 2021 Season
I'm not sure why, but this prop bet seemed a lot tougher than some of the others.
The best NFL betting sites definitely did well with their projections, but betting the under is typically tougher than the over.
I feel pretty good about my selections. The only one I'm on the fence with is Dallas Goedert because of Zach Ertz's situation.
There are way more 2021 NFL player prop bets where these came from. See my thoughts on a few other props in the posts below.
AUGUST
Sportsbook of the Month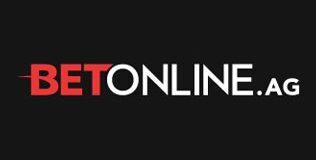 Welcome Bonus
50% up to $1,000
Read Review
Visit Site