Ranking the Best Under Bets for NFL WR Touchdown Totals in 2021

Some NFL wide receivers and tight ends thrive in the yardage department, but they struggle to score touchdowns. It can be because of their height or just because their offense prefers to run in the red zone.
Nonetheless, I have identified five players that will fall short of their touchdown projection in 2021. Here's a look at five Under bets for NFL wide receiver touchdown totals you may want to target in 2021.
5. DeVonta Smith
Line: 5.5 Touchdowns
Odds for Under: -140
DeVonta Smith set the college world on fire last season. He set numerous records on his way to winning the Heisman Trophy. In doing so, he became the first wide receiver to win the award since Desmond Howard in 1991.
Smith really didn't have any weaknesses in his final two seasons with Alabama. He put up 14 touchdowns his junior season, then followed it up with 23 last season.
Look at where his season totals rank in Alabama history
DeVonta Smith: 23 touchdowns (2020)
Amari Cooper: 16 touchdowns
Jerry Jeudy: 14 touchdowns
DeVonta Smith: 14 touchdowns (2019)
Henry Ruggs: 11 touchdowns
This may be obvious, but Smith is the all-time leader in receiving touchdowns at Alabama.
The Philadelphia Eagles traded up to select Smith in the first round of this year's draft. With the state of the Eagles wide receivers, he should immediately step in as the wide receiver one. However, the Eagles' passing game isn't exactly looking great.
Quarterback Jalen Hurts takes over after starting the final four games of the 2020 season. He did have five touchdowns in those games, but his passer rating ranked outside the top 30. I think it could be a tough year for the second-year quarterback.
Hurts' struggles definitely make me feel better about this pick.
I think this offense takes a run-first approach next season. We'll likely see new head coach, Nick Sirianni, try and keep Hurts' attempts down in an effort to control the game on the ground. Hurts did have three rushing touchdowns in the games he started last season.
There's also the competition Smith has to deal with. Tight end Dallas Goedert is the Eagles' top red zone target. His 6'5", 246-pound frame is much more optimal than Smith's 6' 0", 170-pound frame.
Also, it looked like tight end Zach Ertz would be on the move, but he remains on the roster. If he stays, that'll cap Smith's touchdown total even more. There's just too many factors going against Smith for me to bet anything but the under.
4. D.J. Moore
Line: 6 Touchdowns
Odds for Under: -130
This one is tough for me because I really do like D.J. Moore. It seems like he is so close to having a breakout year, but something prevents that from happening.
Moore is one of the up-and-coming wide receivers in this league. His yardage total has gone up in each of his three seasons, but his touchdown total isn't much to celebrate.
Here are his numbers.
2018: 2 touchdowns
2019: 4 touchdowns
2020: 4 touchdowns
Going into the 2021 season, a lot of people have Moore as a breakout candidate. While that may ring true for his receiving yard total, there's one big reason I'm skeptical.
His team, the Carolina Panthers, acquired quarterback Sam Darnold this offseason. Darnold has been one of the worst quarterbacks in his three years in the league. He has thrown just 45 touchdowns in his career.
The hope is Darnold will rejuvenate his career outside of New York. The Jets head coach, Adam Gase, was likely holding Darnold back. However, I don't think Darnold will turn into a superstar overnight. His struggles help with betting the under.
Also, I can't imagine the Panthers give Darnold a ton of freedom early in the season. They'll likely ride running back Christian McCaffery. McCaffrey is also one of the best running backs in the NFL.
His dual-threat ability is going to make him a huge factor in the red zone. Outside of an injury-shortened 2020 season, he has had at least four receiving touchdowns in all three seasons of his career.
When Darnold does throw, he will likely prefer wide receiver, Robby Anderson.
The two spent time together in New York, so the chemistry is already there. Anderson is also three inches taller than Moore. Are you starting to see why I'm picking the under?
When it comes to the red zone, Moore just isn't a top target. His best chance to score will likely come from outside the red zone.
3. Kyle Pitts
Line: 7 Touchdowns
Odds for Under: +100
Kyle Pitts is the lone tight end to make this list. There is a lot of hype surrounding Pitts going into his rookie season, but I think we need to tone it down just a bit.
Pitts did have five touchdowns during his sophomore season at Florida, but he did his real damage last season. He was the star for Florida, with a recorded 12 touchdowns on the season. Florida nearly made the College Football Playoff because of him.
The Atlanta Falcons made Pitts the highest-drafted tight end in NFL history, selecting him fourth overall in this year's draft. Atlanta definitely had bigger holes to fill, but they couldn't pass up on a potential future Hall of Famer.
Those are lofty expectations, but Pitts has all the looks of a future star. However, I just wonder how he'll do in his rookie season.
For some reason, tight ends seem to struggle in their rookie season. In the last 10 years, we've seen nine tight ends go in the first round of the draft.
Let's check out their touchdown total in their rookie season.
| | |
| --- | --- |
| Player | Touchdowns |
| Jermaine Gresham (2010) | 4 |
| Tyler Eifert (2013) | 2 |
| Eric Ebron (2014) | 1 |
| O.J. Howard (2017) | 6 |
| Evan Engram (2017) | 6 |
| David Njoku (2017) | 4 |
| Hayden Hurst (2018) | 1 |
| T.J. Hockenson (2019) | 2 |
| Noah Fant (2019) | 3 |
Just four tight ends in NFL history have had more than seven touchdowns their rookie season.
I know Pitts looks like a generational talent, but you can't ignore the facts. I can't bet the over after seeing that.
I will say Pitts certainly has an opportunity with the Tennessee Titans acquiring Julio Jones from the Atlanta Falcons. However, this offense is going to run through Calvin Ridley.
Maybe Pitts threatens for five or six touchdowns, but seven is too high for me to bet against the under.
2. Amari Cooper
Line: 7.5 Touchdowns
Odds for Under: -130
The opinion on Amari Cooper really ranges depending on who you ask. Some will say he's extremely underrated, while others will say he's the most overrated wide receiver in the NFL.
Say what you want about Cooper, but his touchdown numbers have remained consistent.
Cooper spent the first three and a half seasons of his career with the then Oakland Raiders. He had six and five touchdowns in his first two seasons, respectively.
Despite a big drop in receptions and yards, Cooper upped his touchdown total to seven in 2017.
The Dallas Cowboys acquired Cooper midway through the 2018 season. It's uncommon to see a player like Cooper moved at the trade deadline, but he clearly needed a change of scenery.
In nine games with Dallas during the season, Cooper had six touchdowns. He even had a career-high three touchdowns in a game against the Philadelphia Eagles.
He set a new career-high with eight touchdowns in 2019 before dropping back down to five in 2020. People may look at the drop and attribute it to the injury to Dak Prescott, but Cooper only had one touchdown in five games with Prescott last season.
Since he joined the Cowboys, Cooper has shared targets with Michael Gallup. Gallup has 13 touchdowns over the last three seasons.
However, I think the biggest competition to Cooper's touchdown total is CeeDee Lamb.
In five games with Prescott, Lamb had more yards and touchdowns. I think he has a chance to take over as Prescott's top target in 2021.
Especially with Cooper dealing with an ankle injury. That really makes me feel good about this pick.
There's also the presence of running back Ezekiel Elliott. Elliott had the worst season of his career in 2020 and still managed to score six touchdowns. I think he rebounds with a big season, which is going to hurt Cooper's red zone targets.
Cooper has only gone over 7.5 touchdowns once in his six-year career. I'd go with the odds and bet the under.
1. Diontae Johnson
Line: 6.5 Touchdowns
Odds for Under: -130
Diontae Johnson kind of came out of nowhere last season to become the Pittsburgh Steelers' best wide receiver. Maybe Steelers fans saw the big season coming, but I can honestly say I didn't.
He had a solid rookie season with five touchdowns. And we can't forget that quarterback Ben Roethlisberger missed nearly the entire 2019 season with an elbow injury. Johnson managed five touchdowns as a rookie with poor quarterback play.
Last season, Johnson elevated his game to lead the Steelers in targets and receiving yards. He did have seven touchdowns, but they ranked third on the team. That right there is where the problem arises.
Johnson is the favorite to lead the Steelers in receiving yards once again, but his competition at wide receiver and tight end makes it difficult to score a lot of touchdowns.
Seriously, look at all the guys he has to compete with for scoring opportunities.
Chase Claypool (WR)
JuJu Smith-Schuster (WR)
Eric Ebron (TE)
Najee Harris (RB)
JuJu Smith-Schuster and Chase Claypool each led the team last season with nine touchdowns.
Claypool's speed and 6' 4" frame make him an obvious red zone target. Smith-Schuster isn't as tall, but he is a better all-around player. He has at least seven touchdowns in three of his four seasons in the league.
Tight end Eric Ebron is another big red zone guy. Like Claypool, he stands at 6' 4". His 13 touchdowns ranked second in the league in 2018. He had five touchdowns last season.
Those three guys make this an obvious opportunity to bet the under.
I also think the Steelers' offense as a whole takes a step back in 2021, as they're among the NFL teams most likely to go under their win total this year.
Roethlisberger struggled at the end of last season and is reaching the end of his career. The Steelers' offensive line also projects as one of the worst in the league after losing three starters.
Lastly, I think Pittsburgh uses first-round pick Najee Harris a lot on the goal line. The running back's 6' 2", 230-pound frame makes him a great option for those short-yardage plays.
It certainly doesn't help Johnson that he is just 5' 10". He'll get his red zone looks in 2021, but seven touchdowns are just too much for me not to pick the under.
Betting on NFL Receiving Touchdown Totals in 2021
It's usually tough to bet on the under, no matter what stat you are looking at. However, I think all of these guys are good bets to hit the under.
Most of these guys have competition for touchdowns, but there are other factors like their height, their offense, or the talent around them.
All of these receivers are going to find it difficult to top their receiving touchdown total in 2021, which makes them solid bets.
There are more NFL player props and betting markets to target this year, of course. Here are some big markets, along with their odds and top options to bet on in 2021.
AUGUST
Sportsbook of the Month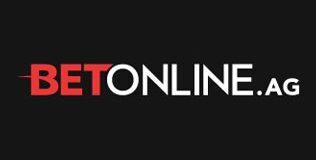 Welcome Bonus
50% up to $1,000
Read Review
Visit Site