Ranking the Best Under Bets for NFL WR Receiving Yard Totals in 2021

As the 2021 NFL season draws closer, we continue to look at prop bets and make our prediction for which player will go over/under their projection.
In this article, I'll be checking out which players will go under their receiving yard projection.
Just about everyone on this list is here because I have doubts about their quarterback. However, there are other factors like competition for targets.
Let's move forward with the best Under bets for NFL receiving yardage totals in 2021.
5. Breshad Perriman
Line: 745.5 Yards
Odds for Under: -115
Breshad Perriman's NFL career has not gone according to plan. The Baltimore Ravens had high expectations for the wide receiver when they selected him in the first round of the 2015 NFL Draft. However, things didn't turn out the way they hoped.
In two seasons with the Ravens, Perriman had 43 receptions and 576 yards. He appeared in 10 games with the Cleveland Browns during the 2018 season, but he didn't make much of an impact with 340 yards.
Perriman did have the best year of his career in 2019 with the Tampa Bay Buccaneers. He put up a career-high 645 yards on 36 receptions. His 17.9 yards per catch were fourth in the league.
He played for the New York Jets last season, recording 30 receptions and 505 yards.
Perriman is on his fifth team in five seasons and has signed with the Detroit Lions.
The Lions are going through a big transition. They traded quarterback Matthew Stafford and lost wide receivers Kenny Golladay and Marvin Jones Jr. in free agency. Quarterback Jared Goff, Perriman, and Tyrell Williams are the new trio in town.
There's reason to believe the Lions will be one of the best bets to finish with the worst NFL record in 2021.
On paper, Perriman is probably the Lions' best wide receiver. However, tight end TJ Hockenson should get the bulk of Goff's targets. Perriman's playstyle also doesn't match up with Goff's.
Perriman is more of a deep threat receiver. Goff struggled mightily in that department last season. It's just tough not to bet anything but the under when you see that.
Lastly, Perriman likely won't play all 17 games. Outside of his rookie season, Perriman has only played more than 12 games just once. Just another reason why I'm betting the under.
They say some matches are made in heaven. This is definitely not one of those.
4. Deebo Samuel
Line: 895.5 Yards
Odds for Under: -120
Deebo Samuel isn't your typical wide receiver. The San Francisco 49ers liked to use him in more of a dual-threat role. While it helps maximize his skill set, it's not great for his receiving yard total.
Samuel actually had a pretty successful rookie season in 2019. He posted three 100-yard games en route to 802 yards for the season.
Samuel was one of many 49ers players to deal with injuries during the 2020 season. He only played in seven games, recording 391 yards on 33 receptions.
Going into the 2020 season, I would've said Samuel was the top wide receiver on the 49ers. Now, I'd say Brandon Aiyuk surpassed him. Aiyuk is more of a traditional wide receiver. Samuel is someone who the 49ers like to use close to the line of scrimmage.
In fact, Samuel's average depth of target last season was unbelievably low. Look at his aDOT compared to other wide receivers with at least 30 receptions.
| | |
| --- | --- |
| Wide Receiver | Average Depth of Target |
| Deebo Samuel | 2.2 yards |
| Isaiah McKenzie | 4.68 yards |
| JuJu Smith-Schuster | 5.49 yards |
| Greg Ward | 5.62 yards |
| Larry Fitzgerald | 6 yards |
That means Samuel's average target is just 2.2 yards away from the line of scrimmage. That's the kind of number you see from a running back because they run a lot of screens. It's hard for a bettor to see that and not pick the under.
When the 49ers went to the Super Bowl in 2019, they relied on their run game and defense. I expect them to return to a similar formula as guys come back from injuries. When they do pass, George Kittle and Aiyuk will be the top targets.
Many people are high on the 49ers, but I think they'll be worse than expected. It's why they're one of the best bets to go Under their 2021 win total.
3. Kadarius Toney
Line: 505.5 Yards
Odds for Under: -130
Kadarius Toney was a late bloomer in college. He had a combined 606 yards in his first three seasons at Florida. He broke out in a big way with 70 receptions and 984 yards his senior season.
His great senior season moved him up the draft boards. The New York Giants drafted him in the first round of the 2021 NFL Draft. The Giants appeared set on drafting DeVonta Smith before the Philadelphia Eagles jumped in front of them.
We haven't even hit the preseason yet, but Toney's time in the NFL is off to a rough start.
He initially missed workouts because he didn't sign his rookie contract. Ultimately, he did sign that deal, though.
Then, he reportedly suffered a minor injury during rookie minicamp. Now, Toney is on the reserve/COVID-19 list. It's not exactly the way you want to begin your NFL tenure.
These issues are only going to make it harder for Toney to get on the field. He is already facing an uphill battle for playing time with the Giants receiving core. He is making this pick easy for bettors.
We know the top three guys are Kenny Golladay, Darius Slayton, and Sterling Shepherd. Golladay signed a four-year, $72 million contract this offseason, so you know the Giants have big plans for him.
I'm just not sure where Toney fits into this offense at the moment. The Giants likely have a role they'd like to put him in, but the offseason issues can't be good for his playing time.
There's also the fact that Daniel Jones is still the quarterback of the Giants. Jones has been decent at best in his three seasons in the league. He'll likely lean on his top targets.
Toney is probably someone who the Giants will look to when they need a big play. I expect him to run some jet sweeps and catch some screens – which allows him to make a play with the ball in his hands.
However, I can't imagine he gets a ton of volume. There are too many factors going on with him, so bet the under with confidence.
2. DJ Moore
Line: 1,190.5 Yards
Odds for Under: -115
Entering his fourth season in the league, people are expecting a breakout season from DJ Moore. The Carolina Panthers wide receiver has been improving his game every season.
Moore had a solid rookie season with 55 receptions and 788 yards. He improved all of those stats with a great 2019 season.
He finished the season with 1,175 yards on a career-high 87 receptions. For the second consecutive season, Moore fell just short of 1,200 yards. He finished with 1,193, but his receptions dropped to 66.
I've been a fan of Moore's game since his time at Maryland. However, I don't like the Panthers' choice of quarterback.
Carolina acquired Sam Darnold from the New York Jets. In turn, they traded away Teddy Bridgewater. The Panthers are hoping they can find something in Darnold that the Jets couldn't.
Personally, I'm not a believer in Darnold. He really hasn't had a good season in the NFL. Take a look at his top receiver in his three seasons with the Jets.
| | | | |
| --- | --- | --- | --- |
| Season | Wide Receiver | Yards | Yards Per Game |
| 2018 | Robby Anderson | 752 | 53.1 |
| 2019 | Jamison Crowder | 833 | 52.1 |
| 2020 | Jamison Crowder | 699 | 58.3 |
Moore is definitely better than those guys, but is Darnold going to be able to get him all the way to 1,190 yards? I wouldn't bet on it.
Anderson is actually with the Panthers now, so he reunites with Darnold. Given their history, I imagine Darnold leans on him early in the season.
Running back Christian McCaffrey is also coming back after playing in just three games last season. The superstar running back is looking for another 1,000-yard rushing and receiving season. His workload is only going to hurt Moore's volume.
I think Moore is Darnold's best chance to have a 1,000-yard receiver. However, 1,190 yards is just too high for me to pick the over.
1. DeVante Parker
Line: 810.5 Yards
Odds for Under: -115
DeVante Parker's NFL career has been underwhelming, to say the least. He's been good enough to stick around for six years with the Miami Dolphins, but he failed to live up to the expectations of a first-round pick.
Parker's first four seasons in the league were not the best. Following a down rookie season with just 26 receptions and 494 yards, Parker recovered with a decent 2016 campaign.
In 2016 he put up 56 receptions and 744 yards. His numbers pretty much stayed the same in 2017 with 670 yards. Parker regressed back to his rookie season numbers in 2018. In 11 games, he had 24 receptions and 309 yards.
However, everything changed in 2019.
Teamed up with gunslinger Ryan Fitzpatrick, Parker by far had the best year of his career. He had 72 receptions and 1,202 yards. He also played in all 16 games for the first team in his career.
His numbers were decent in 2020. He recorded 63 receptions and 793 yards.
Miami used Fitzpatrick and rookie Tua Tagovailoa during the 2020 season. Parker played in 14 games, seven with each quarterback.
Check out Parker's stats with the two quarterbacks.
| | | |
| --- | --- | --- |
| Stats | Ryan Fitzpatrick | Tua Tagovailoa |
| Receptions | 37 | 26 |
| Yards | 483 | 310 |
| Yards Per Game | 69 | 44.3 |
| Yards Per Catch | 13.1 | 11.9 |
Fitzpatrick left in free agency while Tagovailoa takes over as the full-time starter. His game doesn't match up well with Parker's.
Tagovailoa likes the wide receivers that have the ability to create separation and take the top off the defense. Hence why the Dolphins signed Will Fuller and drafted Jaylen Waddle. Both players suit Tagovailoa's style much more than Parker.
Over a full season with Tagovailoa, Parker wouldn't have hit 810 yards last season. I can't imagine things improving with Fuller and Waddle in town. Because of that, you have to bet the under here.
Betting on NFL Wide Receivers Receiving Yard Totals in 2021
I thought the top NFL betting apps did a pretty good job with these NFL receiving yardage totals. It's definitely been tough to predict which players will go under their projection because of the 17th game.
Houston Texans wide receiver Brandin Cooks would've been my sixth option. Cooks' projection is 895.5 yards. He typically puts up solid numbers, but it'll be tough with the state of Houston's offense.
I didn't include him on this list because he is the undisputed number one option on his team. He also has five 1,000-yard seasons, so talent may be enough to get him over 895 yards.
Like betting on the NFL? Check out these articles.
AUGUST
Sportsbook of the Month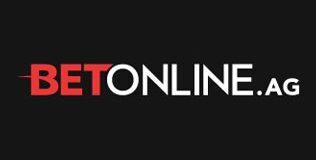 Welcome Bonus
50% up to $1,000
Read Review
Visit Site