Ranking the Best Over Bets for NFL Scrimmage Yard Totals in 2021

Scrimmage yards aren't something we typically discuss when it comes to NFL stats. However, they are extremely important when it comes to fantasy football.
For those who don't know, scrimmage yards are a combination of rushing and receiving yards.
In this article I examine players who I believe will exceed their scrimmage yards total this season. That brings us to the top five Over bets for NFL scrimmage yard totals in 2021.
5. Kareem Hunt
Line: 940.5 Scrimmage Yards
Odds for Over: -115
For most teams, we wouldn't even consider taking this bet for a backup running back. However, Kareem Hunt is more than a backup. He serves as a complementary back to Nick Chubb and makes up one of the best running back tandems in the NFL.
The Cleveland Browns running back spent the first two years of his career with the Kansas City Chiefs. Hunt led the NFL in rushing yards his rookie season. His 1,782 scrimmage yards were third-most that season.
Hunt was in the midst of a great 2018 season before the Chiefs released him after an off-field issue. In 11 games, he had 824 rushing yards and 378 receiving yards.
He signed with the Browns the following offseason, but he had to serve an eight-game suspension. Hunt didn't do much in the eight games he played with 464 scrimmage yards.
Last season, Hunt had a full season in his new role and put up solid numbers. Here are his stats.
841 rushing yards
304 receiving yards
1,145 scrimmage yards
Chubb actually missed four games, so Hunt's 71.6 yards per game may be a little skewed. If you take out those four games, he averaged 68.3 yards per game. Over a full season, that still easily clears 940.5 yards. Right off the bat, this looks like a great bet.
Then, you have to account for the Browns run-first offense. Last season, they had the fourth-most rushing attempts. With Hunt getting a healthy workload on the ground and the majority of the receiving game, it makes it tough to pick against him going over his projection.
Cleveland has the best offensive line in the NFL, which makes life a lot easier on Hunt.
This bet is predicated on Hunt playing the entire season behind Chubb. If Chubb misses any time, this is even more of a sure thing than it already is.
4. Joe Mixon
Line: 1,325.5 Scrimmage Yards
Odds for Over: -115
Joe Mixon's 2020 season was extremely disappointing. However, the two-time 1,000-yard rusher is set for a big 2021 season.
Mixon's rookie season wasn't much to celebrate. He had just over 900 scrimmage yards with 626 rushing yards. His next two seasons were when he showed he was among the top running backs.
Take a look at his numbers.
| | | |
| --- | --- | --- |
| Stat | 2018 | 2019 |
| Rushing Yards | 1,168 | 1,137 |
| Receiving Yards | 296 | 287 |
| Scrimmage Yards | 1,464 | 1,424 |
Unfortunately, things went downhill for Mixon last season.
A foot injury ended his season after just six games. However, those six games were a struggle. He had 428 rushing yards and 138 receiving yards.
The rushing yards are a bit skewed, considering he had a 151-yard game. He failed to go over 70 rushing yards in every other game.
There is optimism that Mixon gets back to his pre-2020 form this season. For starters, the Cincinnati Bengals upgraded their offensive line by signing Riley Reiff and drafting Jackson Carmen. While they still rank in the bottom half of the league, it's good to know they're improving.
Also, the Bengals let running back Giovani Bernard walk in free agency. Bernard has been the Bengals' primary receiving back throughout Mixon's career.
Without Bernard, I expect Mixon to set a career-high in receiving yards.
We also can't forget about quarterback Joe Burrow. Burrow looked great his rookie season before tearing his ACL. That great play means defenses won't be able to stack the box against Mixon.
Let's say Mixon misses a game this season and only plays 16. He would need to average 82.9 scrimmage yards per game to reach 1,325.5 for the season.
As bad as he played in 2020, he was on pace for over 90 scrimmage yards a game. You should go ahead and bet this one with confidence.
3. Austin Ekeler
Line: 1,375.5 Scrimmage Yards
Odds for Over: -130
No player has better odds to go over their projected scrimmage yard total than Austin Ekeler. I have to agree with the sportsbooks here. I think the Los Angeles Chargers running back is primed for his best season yet.
Ekeler was a backup for the first two years of his career. He had just over 530 scrimmage yards his rookie season, but he upped that total to 958 in 2018.
In 2019, Ekeler had a chance to start when Melvin Gordon missed the first four games of the season. Across those four games, he averaged 122.5 yards. He finished the season with career highs in rushing yards (557) and receiving yards (993).
Gordon left in free agency following the 2019 season, opening the door for Ekeler to take over as the full-time starter.
Despite missing six games last season, Ekeler rushed for 530 yards. His receiving yards did fall to just 403. However, his 93.3 scrimmage yards per game were just slightly below his 2019 numbers. With that pace, he would've only needed 15 games to go over 1,375.5 scrimmage yards.
Look no further than Ekeler himself if you're unsure about his ceiling. As seen by this tweet, he's been screaming from the mountain tops for people to draft him in fantasy football leagues.
The Chargers' offense will likely be more pass-heavy than last season, but that might help Ekeler. While he is the starting running back, his biggest strength is his receiving ability. I mean, he was on pace for over 100 targets last season.
Looking at their offensive line, you could argue they are the most improved line going into 2021.
They drafted tackle Rashawn Slater in the first round and signed top free-agent center Corey Linsley. Guard Bryan Bulaga also returns after missing six games last season.
Ekeler will likely never be a high rushing yardage player, but his receiving ability gives him a great chance to hit the over on this bet.
2. Clyde Edwards-Helaire
Line: 1,275.5 Scrimmage Yards
Odds for Over: -115
When the Kansas City Chiefs drafted Clyde Edwards-Helaire in the first round of the 2020 NFL Draft, it was almost like the rich getting richer.
The Chiefs were coming off a Super Bowl victory with the number one offense. The expectations were sky-high for the Chiefs running back. In fact, they may have been too high.
We should view Edwards-Helaire's rookie season in two lights. There were his first six games where he had complete control of the backfield. Then, the Chiefs signed Le'Veon Bell and limited Edwards-Helaire's workload.
Let's look at the two stretches side by side.
| | | |
| --- | --- | --- |
| Stat | First Six Games Without Bell | Final Seven Games with Bell |
| Rushing Attempts | 107 | 74 |
| Rushing Yards | 505 | 298 |
| Receptions | 21 | 15 |
| Receiving Yards | 177 | 120 |
The decision to bring in Bell was questionable from the start. Clearly, it didn't pay off.
Edwards-Helaire finished the season with 803 rushing yards and 297 receiving yards. He managed to post 1,100 scrimmage yards in 13 games. That gives him an average of 84.6 per game.
It's hard to believe the Chiefs' offense could get any better than last season, but they did. They traded for tackle Orlando Brown Jr. and signed guard Joe Thuney to a big contract. Those moves are going to benefit Edwards-Helaire more than anyone.
There's also no real competition for carries. Bell and running back Damian Williams both left the team in free agency. Darrell Williams is a solid backup, but he cut into Edwards-Helaire's workload too much.
In order to hit 1,275.5 scrimmage yards this season, Edwards-Helaire needs 79.8 scrimmage yards per game. Just look at all the factors going in his favor and tell me this isn't a smart pick.
I should note the yards per game projection is over 16 games. That extra game only helps his chances. I think we will see a breakout year from Edwards-Helaire.
1. Aaron Jones
Line: 1,400.5 Scrimmage Yards
Odds for Over: -110
With Aaron Rodgers returning to the fold, it seems like we should be betting the over on every stat, right? In all seriousness, Rodgers' return definitely helps Aaron Jones when you look at this bet.
The Green Bay Packers running back only played in 12 games in each of his first two seasons in the league. A strong finish in his second season, 2018, got people excited about his potential moving forward.
Jones' play the last two seasons has firmly entrenched him as a top 10 running back in the league. Take a look at his stats from 2019 and 2020.
| | | |
| --- | --- | --- |
| Stat | 2019 | 2020 (14 Games) |
| Rushing Yards | 1,084 | 1,104 |
| Receiving Yards | 474 | 355 |
| Scrimmage Yards | 1,558 | 1,459 |
With Rodgers and wide receiver Davante Adams running the offense, the Packers could've easily let Jones walk in free agency. However, they showed their commitment to him with a four-year, $48 million deal.
That's big money for a running back, so I bet they'll use him a lot moving forward.
Obviously, the big story this offseason was – would Rodgers play for the Packers. He finally announced he would return for at least this season. That helps Jones because it means the defense can't focus on him. It also opens up more running lanes.
The Packers' backup running back, Jamaal Williams, left the team in free agency. That's great for Jones' receiving yards because Williams had over 200 the last four years.
Green Bay's new backup A.J. Dillon will replace Williams' workload on the ground, but not through the air. His 247-pound frame is much more suited for those short-yardage situations.
Jones averaged over 97 scrimmage yards the last two seasons. He would need under 90 per game this season to not hit his projection. No way he drops off that much.
Do yourself a favor and take this bet.
Betting on NFL Scrimmage Totals in 2021
When you're looking at all these stats and future projections, they are based on a 16-game season. I wanted to build in a missed game because injuries do happen.
If these guys play all 17 games, the bets look that much better. Truthfully, I already feel great about all of them.
If you want to bet on the NFL, check out these articles where my colleagues handicap some of the league's top awards.
AUGUST
Sportsbook of the Month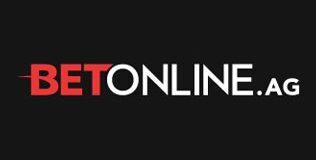 Welcome Bonus
50% up to $1,000
Read Review
Visit Site