Ranking the Best Over Bets for NFL Quarterback Passing Yard Totals in 2021

The NFL has been a passing league for years, and it's about to become even more extreme.
With the schedule shifting from 16 to 17 games, we're going to see quarterbacks hit marks that would've seemed unrealistic in previous seasons.
Taking that into consideration, let's look at the five players I think have the best chance of hitting the Over on their passing yardage total this year.
I've ranked my top-5 for 2021, starting with Kirk Cousins.
5. Kirk Cousins
Line: 4,200.5 Yards
Odds for Over: -115
Kirk Cousins receives a lot of criticism for his inability to produce in big moments. However, over a full season, Cousins is capable of putting up big passing yard totals.
In three seasons with the Washington Football Team, Cousins passed for over 4,000 yards. He fell just short of 4,200 yards in 2015 and 2017, but his 4,917 yards from 2016 still stands as his career-high.
Cousins signed with the Minnesota Vikings ahead of the 2018 season. He posted 4,298 yards in his first season with the team. However, his 7.1 yards per attempt were his second-lowest total in his career.
His 2019 and 2020 seasons may look extremely different but keep an eye on the yards per attempt stat.
| | | |
| --- | --- | --- |
| Stat | 2019 | 2020 |
| Passing Yards | 3,603 | 4,265 |
| Passing Yards Per Attempt | 8.1 | 8.3 |
Across those two seasons, Cousins' 8.2 yards per attempt rank fifth in the league. He really just needs that opportunity.
I like Cousins' chances of hitting the over this season, but the only thing that gives me a little bit of pause is the Vikings' run-first offense.
Since 2019, Minnesota's offense ranks fourth in rushing attempts. In turn, they have the third-fewest passing attempts in that span. That's why it's impressive to see Cousins pass for over 4,200 yards last season.
A big reason for Cousins' strong season was the Vikings wide receiver duo. Adam Thielen did his usual thing with another season over 900 yards. Rookie wide receiver Justin Jefferson was the big surprise for the team.
Jefferson finished the season with a rookie record 1,400 yards. He is already one of the top 10 wide receivers in the NFL and should continue to get better this season.
There's a chance Cousins' attempts come down a little bit, but the team shouldn't limit him too much. The extra game should help push Cousins over that 4,200 mark.
4. Matthew Stafford
Line: 4,595.5 Yards
Odds for Over: -115
There were a few trades this offseason, but perhaps none bigger than the Los Angeles Rams acquiring Matthew Stafford. Stafford joins the Rams after 12 seasons with the Detroit Lions.
Since 2011, Stafford has passed over 4,000 yards every season except 2019. He only played eight games that season but was on pace for 4,998 yards. Stafford exceeded 4,595 yards from 2011 to 2013.
There is a lot of reason for optimism going into this season for Stafford. For starters, he leaves a Lions team that failed to make the playoffs in the last three seasons.
In turn, he joins a Rams offense that passed for the fifth-most yards since 2017.
That 2017 season is important to note because that's when head coach Sean McVay took over. McVay quickly earned a reputation for being one of the best coaches in the NFL.
Jared Goff passed for 155.6 yards per game before McVay took over the Rams. Goff passed for over 250 yards per game in his four seasons with McVay. That includes two seasons over 4,600 yards.
So, between Stafford's time in Detroit and Goff's in Los Angeles, both quarterbacks hovered right around 555 passing attempts a season. Adding in a 17th game would bump that number to 590. That means Stafford would have to pass for 7.8 yards per attempt to reach 4,595.
Stafford hit that 7.8 mark in two of his last four seasons and came extremely close with 7.7 last season. His receiving core looks much better in Los Angeles.
Cooper Kupp and Robert Woods are some of the best wide receiver duos in the NFL. In four seasons together, the duo has a combined four 900+ yard seasons.
The Rams gave up a lot to acquire Stafford. They are going to give him as many opportunities as possible to lead them to a Super Bowl.
3. Carson Wentz
Line: 3,850.5 Yards
Odds for Over: -115
The Matthew Stafford trade definitely deserved the attention it got, but it overshadowed another big quarterback trade. The Indianapolis Colts acquired Carson Wentz ahead of the 2020 season.
Wentz's career with the Eagles was a bit of a roller coaster. He had a solid rookie season with 3,782 yards. He nearly won MVP the following season, but he tore his ACL late in the season. Wentz had 253.5 yards per game and 8.3 yards per attempt.
He only played in 11 games in 2018, but his 279.5 yards per game was a career-high. That number went down in 2019, but his 4,039 yards marked a career-best.
His 2020 season was an absolute disaster, with just 218.5 yards per game. The Eagles actually benched him with four games left in the season.
The move to Indianapolis is definitely an upgrade for Wentz. He joins a much more established offense with few question marks. Truthfully, I think this projection is just way too low.
Look at how the Colts other quarterbacks have fared in passing yards over the last few seasons.
| | | | |
| --- | --- | --- | --- |
| Season | Name | Yards | Yards Per Attempt |
| 2016 | Andrew Luck | 4,240 | 7.8 |
| 2017 | Jacoby Brissett | 3,098 | 6.6 |
| 2018 | Andrew Luck | 4,593 | 7.2 |
| 2019 | Jacoby Brissett | 2,942 | 6.6 |
| 2020 | Phillip Rivers | 4,169 | 7.7 |
Wentz isn't quite on Luck's level, but he is far better than Brissett. I'd even say he's a little better than Rivers. Looking at the numbers, you really don't even need to count on a bounce-back season from Wentz.
If he plays in all 17 games, he only needs to pass for 227 yards per game. That number moves to 240 if he misses a game. Wentz has cleared both marks in three of his five seasons.
Indianapolis's top-tier offensive line will give Wentz more time to target wide receivers T.Y. Hilton and Michael Pittman Jr.
Even an average season will put Wentz over 3,850 yards.
2. Derek Carr
Line: 4,050 Yards
Odds for Over: -115
Derek Carr's projection just shows me that people continue to underrate the Las Vegas Raiders quarterback. He might not have the best team, but he always puts up steady numbers.
Carr failed to pass for 4,000 yards in each of his first four seasons. He came within 65 yards in 2015 and 2016.
In 2016, he missed the final game of the season. His 262.5 yards per game that season would've put him at 4,200 yards for the season. That mark is also his career-high.
His most recent three seasons have been a different story. Take a look at his stats.
| | | | |
| --- | --- | --- | --- |
| Season | Yards | Yards Per Game | Yards Per Attempt |
| 2018 | 4,049 | 253.1 | 7.2 |
| 2019 | 4,054 | 253.4 | 8.0 |
| 2020 | 4,103 | 256.4 | 8.2 |
Clearly, something has changed in Carr's game.
That's why it's surprising to see his low projection. Honestly, I'd probably bet the over even if the season was still 16 games.
The Raiders have been a bit of a run-first team lately. They rank top 10 in rushing attempts since 2019. However, they may transition away from that style.
They lost a few key members of their offensive line this offseason. Pro Football Focus ranked their line 25th going into this season. That will affect Carr, but it should affect their run game more. Because of that, I expect more passing this season.
Tight end Darren Waller should produce another 1,000-yard season. Free-agent acquisition John Brown is an upgrade over Nelson Agholor, who nearly posted 900 yards last season. Lastly, 2020 first-round pick Henry Ruggs should improve after a bit of a disappointing rookie season.
Carr has only missed two games in his career, so he should play in all 17 games. That means he only needs 238.2 yards per game to hit 4,050 yards for the season.
With a likely increase in passing attempts, this bet seems like a slam dunk.
1. Josh Allen
Line: 4,550.5 Yards
Odds for Over: -115
This one is a shocker to me. Josh Allen is coming off a season where he led the Buffalo Bills to the AFC Championship Game and finished second in MVP voting.
Of course, this projection is high, but I don't think it's high enough.
We know Allen's career didn't start off well. He passed for 2,074 yards in 12 games during his rookie season. It got a little better with 3,089 yards in 2019. However, he still failed to pass for over 200 yards per game. His yards per attempt were also 6.5 and 6.7, respectively.
Then, the 2020 season happened. Just look at some of these stats.
4,544 yards
284 yards per game
9 yards per game
All of those stats ranked sixth or better in the league.
The biggest reason for Allen's rise is the addition of wide receiver Stefon Diggs. Buffalo acquired Diggs after five seasons with the Minnesota Vikings.
Diggs flourished with his new team. He finished the season with a league-high 1,535 yards. That number was also a career-high. The two made up one of the best quarterback-wide receiver duos.
Slot receiver Cole Beasley also played a big hand with 967 yards. The Bills signed Emmanuel Sanders to replace John Brown. Sanders will give Allen another possession receiver who specializes in the middle of the field.
Allen had the sixth most passing attempts last season. The Bills don't have a proven option in the backfield, so Allen's attempts should go up this season.
When you look at the numbers, Allen needs 267.7 yards per game to clear 4,550 for the season. I really don't see that being an issue, even if he takes a slight step back.
Personally, I don't think he takes a step back. I think he has another big year as he tries to guide Buffalo to the Super Bowl.
This may be a little bit of wishful thinking, but I could realistically see him passing for 5,000 yards. Because of that, Josh Allen's 2021 NFL passing yardage total is a great bet to go Over.
Betting on NFL Passing Yardage Totals in 2021
These are the five quarterbacks that I like to hit their Over when it comes to passing yards in the NFL in 2021. I definitely feel confident in my top three guys.
I do like Matthew Stafford and Kirk Cousins, but not as much as the top three passers. Stafford is on a new team, and it can be difficult to adjust. Cousins' offense limits him just a bit, as well.
Don't get me wrong, I still like the bet, just not as much as the other guys.
In general, when betting on NFL passing yardage totals, keep in mind past production, quarterback talent, the system they play in, and the total at hand.
The latter is the most important when looking for value, and once you factor in an elite system, talent, and weapons, it's easy to decide if the Over is feasible.
With the five quarterbacks I've ranked above, I think that's the case for 2021. This is just the tip of the iceberg as far as betting on the NFL this year. Take a look at some more NFL betting posts below.
AUGUST
Sportsbook of the Month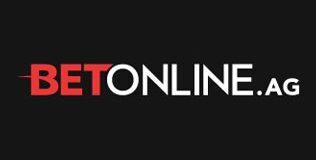 Welcome Bonus
50% up to $1,000
Read Review
Visit Site