5 Prop Bets at the 2020 Masters You Won't Want to Miss

With everybody looking forward to making Masters picks, I'm zeroing in on the best Masters prop bets.
While some of the top sites are scrambling to organize a sheet of props, the oddsmakers at BetOnline have already beat them to the punch. After sorting through the selection, here are the five I'm most excited about.
Lowest Round of the Week
Go ahead and lock this one in and don't even think twice. Xander Schauffele shot 65 last year in the second round, while Webb Simpson, Tony Finau, and Patrick Cantlay each fired 64 during Saturday's third round.
The year prior, four 65s were shot, plus Jordan Spieth carded a 64 on Sunday.
Unless there's a bunch of unexpected wind, there just aren't many versions of at least one player shooting at least seven-under-par one day. Even if it does get blustery, chances are we'll still see at least one 65.
Tiger Woods Total Birdies or Better
This looks like another slam-dunk and is undoubtedly among the best Masters prop bets on the board.
Rather than spew about things that may or may not matter, let's just examine the facts. Tiger has only played in four Masters since 2013, but check out how many red numbers he marked on his scorecards in each instance.
| | | |
| --- | --- | --- |
| Year | Final Score | # of Birdies or Better |
| 2019 | -13 | 22 |
| 2018 | +1 | 14 |
| 2015 | -5 | 16 |
| 2013 | -5 | 15 |
The way Woods eats up the par-5s at Augusta, missing the 36-hole cut is about the only scenario of this bet going under. He hasn't done that since 1996 – back when he was still an amateur.
Tiger Woods Total Bogies or Worse
Here's another Tiger Woods Masters prop I'm keen on targeting. I'll go back to Woods' last four appearances at Augusta so you can have a frame of reference for how many "boxes" were inked onto Tiger's card.
| | | |
| --- | --- | --- |
| Year | Final Score | # of Bogeys or Worse |
| 2019 | -13 | 9 |
| 2018 | +1 | 15 |
| 2015 | -5 | 12 |
| 2013 | -5 | 8 |
Considering he made 9 bogies en route to donning a Green Jacket in 2019, it's hard to imagine Tiger not making at least 11 bogies in 2020. He's only competed twice since the end of August (MC at US Open, T72 at the Zozo Championship), so rust is to be expected.
Will Bryson DeChambeau Drive the Third Green in Any Round?
Bryson is a methodical player who leaves no stone unturned. The more he studies the third hole at Augusta, the quicker he'll realize that being long is actually better than being short. Flowering Peach measures 350 yards, meaning Bryson has the ability to send a driver soaring that in many cases could wind up trundling through the green.
In fact, the Mad Scientist may just need to bunt one down there based on his latest training.
The question now is, will any of his tee shots at #3 hold the putting surface?
With four cracks at it combined with an alluring +185 price tag, the juice is more than worth the squeeze.
Bryson DeChambeau's Highest Score on Any Hole
Rounding out my best Masters props with another nod to Bryson. DeChambeau's aggressive style is likely to pay off in a bunch of spots, but expect it to backfire on at least a couple of occasions.
Last time out at the Shriners – at a much more benign layout – Bryson shot 18-under-par (T8). Even then, DeChambeau made three "6"s over the course of 72 holes. I'll give you some more data to fall back on.
Bryson DeChambeau Career At Augusta – By the Numbers
Year
# of 6s (or worse)
2019
4
2018
1
2015
5
I'd lay up to -500 that Bryson makes at least one "6" during the 2020 Masters. Heck, -350 sounds like a bargain!
More Masters Betting Advice for 2020
Getting your hands on the best Masters prop bets is a "must" in my opinion. Not only does it spice up the action, but as you can plainly see, there's some money to be made.
I'll be revealing all sorts of Masters predictions on our picks page in the coming days, but it's not too early to start scooping up some value. For a look at the early odds and information on how to bet on the Masters, check out the posts below.
AUGUST
Sportsbook of the Month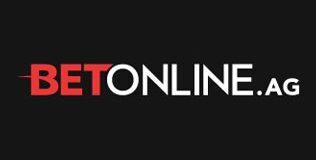 Welcome Bonus
50% up to $1,000
Read Review
Visit Site