Top PrizePicks Prop Bets and Advice for Tuesday, April 26

I came close to going 5/5 on my PrizePicks Parlay last Tuesday, but it was a struggle on Thursday. Perhaps we'll have some more Tuesday magic with this week's PrizePicks parlay.
We'll continue to follow our usual props, with three NBA playoff games, one MLB and NHL game. It should be a fun night, as the Miami Heat aim to close out their playoff series, while the New Orleans Pelicans and Minnesota Timberwolves look for a road victory.
Here are my top props for my PrizePicks parlay.
Bam Adebayo Under 16.5 Points
The Miami Heat have had their way with the Atlanta Hawks. Aside from a rough fourth quarter in Game 3, the Heat haven't had an issue with the Hawks. A home victory will send them to the Conference Semifinals.
Jimmy Butler has been an absolute force this series, averaging 30.5 points and 7.8 rebounds. We've seen Tyler Herro and Duncan Robinson have big games, but it has been a quiet series from Bam Adebayo.
Adebayo averaged a career-high 19.1 points in the regular season, but he's only averaging 10.5 points in the playoffs. Take a look at his points in each playoff game.
Game 1: 6 points
Game 2: 9 points
Game 3: 13 points
Game 4: 14 points
He is trending in the right direction, but Adebayo hasn't cleared the 16.5-point threshold. The biggest reason for his low-scoring total is his lack of field goal attempts. Adebayo averaged 13 field goal attempts per game in the regular season, but he hasn't hit that mark in the postseason.
Not to mention, it's a tough matchup with Clint Capela. Capela missed the first three games of the series, but he's back in the lineup. He'll only make life tougher on Adebayo.
I'm expecting another big performance from Butler as the Heat aim to close out the series. That should leave Adebayo under 16.5 points.
Mets vs. Cardinals Under 0.5 First Inning Runs
My favorite MLB prop is 2/2, so there's no need to switch things up. Tuesday's MLB slate features an excellent battle between the New York Mets and St. Louis Cardinals.
It looked like the Cardinals would score a 2-0 victory on Monday night, but the Mets scored five runs with two outs in the ninth inning. My MLB predictions for Tuesday, April 26 have the under in this matchup as one of the best bets.
New York and St. Louis rank fourth and fifth in the majors in runs allowed. Their pitching has been the primary reason for their great start.
Tuesday night's pitching matchup will feature Jordan Hicks and Chris Bassitt. Let's compare their 2022 numbers.
| | | |
| --- | --- | --- |
| | Jordan Hicks (Cardinals) | Chris Bassitt (Mets) |
| ERA | 1.29 | 3.00 |
| WHIP | 1.00 | 0.94 |
| Walks | 4 | 4 |
| Strikeouts | 8 | 20 |
The Cardinals have used Hicks out of the bullpen, but he'll make his second career start. He'll likely only pitch two to three innings, so he should have his best stuff in the first inning.
Bassitt had a rough performance in his last start, but his body of work shows that he should have a strong performance on Tuesday night.
The Cardinals and Mets should have a low-scoring matchup, starting with a scoreless first inning. We'll see if either offense can produce a surprise run in the first inning.
Anthony Edwards Over 3.5 Three-Pointers Made
The Minnesota Timberwolves have been one of the bigger surprises of the 2022 NBA playoffs. If not for a Game 3 collapse, the Timberwolves would have a 3-1 series lead over the Memphis Grizzlies.
Minnesota bounced back to pick up a crucial victory in Game 4.
We expected Karl-Anthony Towns to lead the Timberwolves in the postseason, but his inconsistencies have made him hard to trust. Instead, we've seen Anthony Edwards take on the lead role.
Edwards scored a game-high 36 points in a big Game 1 victory. He is averaging 24.8 points on over 40 percent three-point shooting. Check out his three-point shooting in each game.
Game 1: 4-11
Game 2: 4-10
Game 3: 4-9
Game 4: 4-8
It's interesting to see his three-point attempts trending down, but it hasn't impacted his three-pointers. Edwards has made over 3.5 three-pointers in all four games. If you want to go further back, he cleared this mark in three of his four regular-season matchups with Memphis.
Edwards should continue to lead the way for Minnesota. It's not a must-win, but they'd be in an excellent position with a Game 5 victory. Playoff basketball is where your stars lead you to victory.
We should see Edwards' three-point shooting on full display as he aims to give the Timberwolves the series lead.
My Top PrizePicks Parlay for Tuesday, April 26th, 2022
Bam Adebayo Under 16.5 Points
Mets vs. Cardinals Under 0.5 First Inning Runs
Anthony Edwards Over 3.5 Three-Pointers Made
Brandon Ingram Over 38.5 P+R+A
Nikita Kucherov Over 0.5 Goals
Devin Booker's injury has opened the door for the New Orleans Pelicans. In turn, Brandon Ingram has taken over with three straight 30-point games.
Ingram struggled in Game 1, but his P+R+A has been over 38.5 in three straight games. I took this prop instead of points because he's averaging 11.8 R+A. That means we'll need around 27 points to clear this prop.
New Orleans needs Ingram to pick up a crucial victory. He should have a big game on Tuesday night.
Nikita Kucherov has dealt with injuries for much of the season, but the Tampa Bay Lightning star has been unstoppable in April.
12 goals
12 assists
24 points
He is riding a six-game goal streak and has scored in 10 of his last 13 games. Kucherov has scored a goal in his last six regular-season games against the Columbus Blue Jackets. There's no reason to believe he won't continue that streak.
This wraps up my favorite PrizePicks parlay for Tuesday night. Feel free to visit our sports picks page for the latest predictions, picks, and parlays.
September
Sportsbook of the Month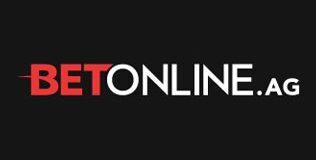 Welcome Bonus
50% up to $1,000