Top PrizePicks Prop Bets and Advice for Tuesday, April 19

Last week's PrizePicks parlay didn't quite work out. I drew the lone day without NBA content, so that was a big determining factor. Luckily, we're back this week with the NBA playoffs at the forefront of my parlay.
We'll also talk about the MLB and NHL. My MLB prop features one of the most popular baseball bets. It doesn't offer much value on the sportsbooks, but it's perfect for a site like PrizePicks.
Let's not waste any time with my favorite parlay for Tuesday, April 19.
Steven Adams Under 6.5 Points
The Memphis Grizzlies made an interesting move last offseason to trade away Jonas Valanciunas for Steven Adams. There were other pieces in the trade, but it seemed like a significant downgrade on offense.
Thankfully, the trade didn't make a big difference, as the Grizzlies finished with the second-best record in the NBA.
Adams averaged 6.9 points on 54.7 percent shooting. Both marks were his lowest total since the 2014-15 season. It hasn't been a bad season, but we're not seeing him make an impact on offense.
That same trend has rung true against the Minnesota Timberwolves. Check out Adams' points scored in four matchups against Minnesota.
November 8: 3 points
November 20: 6 points
February 24: 6 points
April 16: 0 points
Typically, Adams is a big presence on the boards. However, he was a non-factor in Game 1 with zero points and three rebounds. I won't say Memphis needs him to win this series, but they need more than zero points and three rebounds.
His lack of success against the Timberwolves isn't the only reason I'm taking the under. Going back to the regular season, Adams has gone under 6.5 points in four straight games.
He has a tough matchup with Karl-Anthony Towns. Towns' performance in Game 1 is a big reason the Timberwolves are among my 2022 NBA Finals sleepers. I expect another down game from Adams. Towns' defense should be enough to hold Adams under 6.5 points.
Cubs and Rays Pitchers Under 0.5 1st Innings Runs Allowed
I teased this in the introduction, but I love no run first inning (NRFI) props on PrizePicks. It's one of the most popular bets among the baseball community, but the top US betting sites rarely give you good value. Thankfully, that doesn't matter with PrizePicks.
The Tampa Bay Rays and Chicago Cubs will face off on Tuesday night. Tampa Bay will send Matt Wisler to the mound, while Chicago counters with Justin Steele. The Rays have used Wisler out of the bullpen, but this will be his first start since 2020. Steele has allowed two runs in 9 1/3 innings.
Wisler hasn't pitched in a first inning this season, but let's check out Steele's first inning numbers.
0 runs
2 hits
0 walks
3 strikeouts
He faced a pair of solid offenses in the Milwaukee Brewers and Colorado Rockies. Steele hasn't allowed a run in the first four innings this season. He seems like a safe bet against the Rays offense.
It'll be interesting to see how Wisler performs against the Cubs offense. Chicago has been a fast starter, scoring a first inning run in five of their ten games. They lead with three hitters hit over .250, but their best player is hitting fourth.
Seiya Suzuki has had a great start to his MLB career. He earned Player of the Week honors after hitting .412 with three home runs. Wisler might need a 1-2-3 inning because it'll be tough to stop Suzuki.
Paul Stastny Under 2.5 Shots on Goal
Paul Stastny has enjoyed much success in his second season with the Winnipeg Jets. His 21 goals are his highest mark since the 2013-14 season. He has cleared 40 points for the first time since 2015-16. The 36-year-old has had a great season, but it likely won't be enough to push Winnipeg into the playoffs.
Stastny has been on a hot streak, clearing this projection in his last four games. That might entice bettors to take the over, but the sportsbooks are favoring the under. Personally, I'm in agreeance.
Overall, Stastny has 127 shots in 65 games. That averages out to less than two shots a goal. That number goes down when you take out his recent hot streak.
He has only faced the New York Rangers once this season. Stastny recorded two shots on goal in their March 6 matchup. Let's check out the shots on goal breakdown for Winnipeg and New York.
| | | |
| --- | --- | --- |
| Team | Shots on Goal | Shots on Goal Allowed |
| Winnipeg Jets | 32.3 (12th) | 33.1 (24th) |
| New York Rangers | 29.1 (28th) | 30.8 (12th) |
It'll be interesting to see how this matchup plays out because the Jets attempt more shots, but they give up many attempts. On the contrary, the Rangers are near the bottom of the league in shots attempted.
Ultimately, I feel good about Stastny going under 2.5 shots on goal. The Rangers held him under this projection on March 6, and I expect the same on Tuesday night.
My Top PrizePicks Parlay for Tuesday, April 19th, 2022
Steven Adams Under 6.5 Points
Cubs and Rays Pitchers Under 0.5 1st Innings Runs Allowed
Paul Stastny Under 2.5 Shots on Goal
Chris Paul Under 1.5 Three Pointers Made
Jimmy Butler Under 6.5 Rebounds
It's an all under special for my PrizePicks parlay. The NBA playoffs are in full swing, so I had to include one prop from each game.
Chris Paul went off in Game 1 against the New Orleans Pelicans. It was a great performance, but it was only the second time in his last 18 games he made over 1.5 three-pointers. He should come back to Earth in Game 2.
Jimmy Butler stuffed the stat sheet in the Miami Heat's dominant Game 1 victory. However, he had under 6.5 rebounds for the sixth time in his last seven games. Butler has only cleared this mark once in his last five games against the Atlanta Hawks.
You can also bet on these props individually. Make sure you visit the top USA betting sites for more props and odds to choose from.
September
Sportsbook of the Month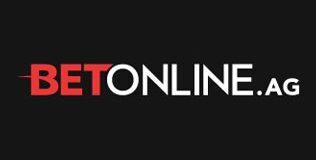 Welcome Bonus
50% up to $1,000